Musee Hebert Museum in Paris

The Musee Hebert Museum is dedicated to the painter Antoine Auguste Ernest Hebert and was housed within the Hotel de Montmorency, which was built in 1743 by the Comte de Montmorency, and this was once a home of Ernest Hebert, but unfortunately the museum is still CLOSED as of 2018.


About Ernest Hebert and the Musee Hebert

Ernest Hebert was a renowned painter who had an official career through the Second Empire and under the third Republic, which is when he was awarded a commission to paint the apse within The Pantheon monument in Paris.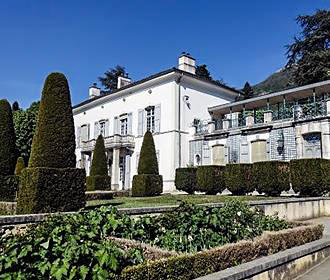 Just in case you did not know, but The Pantheon is the burial place of famous people like the renowned author Victor Hugo who wrote the hunchback of Notre Dame, Jean Moulin a French Resistance leader, Louis Braille who founded true Braille, Marie Curie who discovered radium and many, many others.

Now one of the works by Ernest Hebert, who actually studied at the Academy du France in Rome, was originally placed within the salon of the Palais du Louvre Museum, but this was transferred to the Musee d'Orsay when this museum in Paris opened in 1986.

But, getting back to the Musee Hebert, the actual house itself, called the Hotel de Montmorency, which was constructed in 1743 and where Ernest Hebert once lived, eventually became state property in the 1970s and some years later, the museum officially opened in 1984, yet since 2004 it has been officially linked with the Musee d'Orsay, but has since closed.
The main themes of his art works were peasant scenes, although he also used to do portrait paintings and much more, yet when you were able to step into the Musee Hebert, it was like taking a step back in time.

In fact, you could not just get to see collections by Ernest Hebert like his drawings and paintings, but there was furniture, decorative items, souvenirs plus much more on display, which were presented in a way as though he would still live there, although there is still a museum dedicated to Hebert, but near Grenoble in France at another house where he resided.


Visiting the Musee Hebert Museum in Paris

The Musee Hebert was open on a Monday, Wednesday, Thursday and Friday from 12:30pm through to 6pm and on a Saturday and Sunday from 2pm through to 6pm.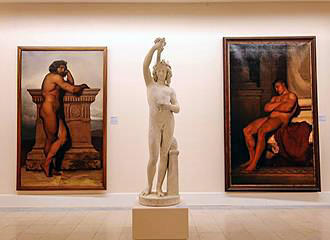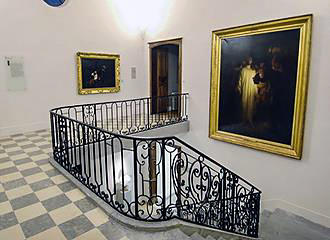 However, this museum in Paris is closed on a Tuesday and on most National French holidays. Also, please note that as of 2018 this museum in Paris is still closed, which was originally due to renovations.

Now, as we mentioned earlier, there is still an impressive Hebert Museum, which is located in La Tronche, very close to Grenoble in the south eastern part of France, so for those of you interested in this painter, this is the best option at present.

You will find the historical building that housed the Musee Hebert located within the 6th Arrondissement of Paris, and all the way around within walking distance are several different Metro stations.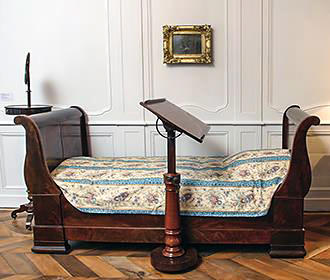 You have the Vaneau stop serving line 10, the Sevres - Babylone stop serving lines 10 and 12, the Duroc stop serving lines 10 and 13, the Falguire and Rennes stops both serving line 12 and the Saint-Placide stop serving line 4.

Situated between the Jardin du Luxembourg to the east and the Ecole Militaire to the West, the bus lines 28, 39, 68, 70, 82, 83, 87, 89, 91, 92, 94, 95 and 96 along with the Noctilien Night Bus Service via lines N01, N02, N12 and N13 will also all get you within walking distance of this area and other tourist attractions.