Musee du General Leclerc et Musee de la Liberation de Paris

This museum is dedicated to General Philippe Leclerc who was a key military figure that worked alongside General de Gaulle and who was instrumental in the liberation of Paris during World War II.


About the Musee du General Leclerc et Musee de la Liberation de Paris

The Museum of General Leclerc and the Liberation of Paris along with a second museum within called the Musee Jean Moulin that is dedicated to Jean Moulin, who was an artist and French resistance fighter during World War II, are symbolically located in the heart of the Montparnasse area at Place Denfert-Rochereau.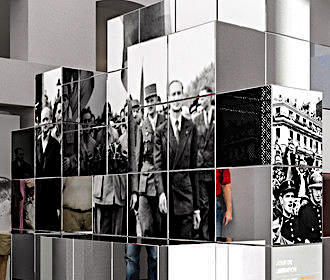 It was at the original train station called the Gare de l'Ouest that General Philippe Leclerc set up his headquarters and captured the German Commander General Dietrich Von Cholitz, forcing him to sign the surrender and twenty different ceasefire orders, but is now where the Gare Montparnasse train station is located.

The original Memorial du Marechal Leclerc de Hauteclocque et de la Liberation de Paris was designed by historians who specialised in the Second World War and it was the President of France, Jacques Chirac, who inaugurated this museum on 24th August 1994, which was the 50th anniversary of the liberation of Paris from German Occupation.

Since that time, the museum has changed its location only a short distance away, to the Place Denfert-Rochereau that we mentioned earlier. This was also a very strategic place for the Liberation of Paris and is since now known as a more combined museum for Leclerc, Moulin and the Liberation of Paris, which was inaugurated on the 75th anniversay of the Liberation of Paris.
The galleries and rooms now have specific themes and there those dedicated to General Philippe Leclerc de Hauteclocque, who was the commander of the 2nd Armoured Division, then there are others devoted specifically to the Liberation of Paris and others for Jean Moulin, not forgetting Colonel Rol-Tanguy and his influence on World War II.

There are areas of the museum devoted to the Liberation of Paris along with the Musee Jean Moulin, plus others specifically devoted to General Leclerc and this particular part of this museum in Paris provides an insight into the life of this incredible man and World War II in Paris.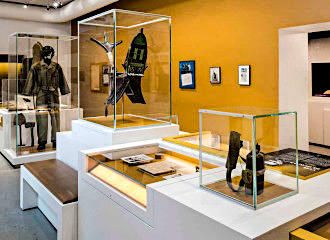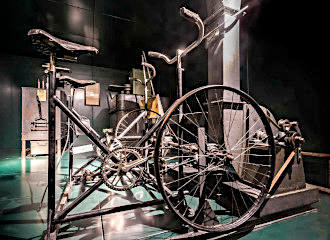 You will find a wide variety of different items on display and personal items that belonged to General Marshal Leclerc, including jackets and a helmet that he used to wear whilst in Africa and China along with walking canes.

Display cases are where you will be able to discover more about the activities of General Leclerc and his men from Douala to Koufra, the Normandy landings to Paris and Cochin China etc.

In addition to these, within the Musee du Leclerc there are documents such as identity cards, photos and files of General Marshal Leclerc and even coded messages of the 2nd Armoured Division along with many more interesting things to see such as newspapers and posters.

And the museum has been designed in such a way to pay tribute to the epic life of General Leclerc and it also places a major emphasis on the historical events that took place during World War II and is divided into themes in a way that allows the visitors to get the most out of the experience.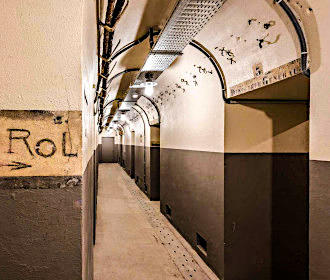 The gallery and vast section that is dedicated to the Liberation of Paris has a very specific layout where there are audio-visual displays and a short film made up from archive footage and photographs with archive audio recordings, plus more you can discover.

And although you can read more about the Musee Jean Moulin section of this museum on our separate page, it has now been combined totally within the same museum visit, which actually provide a more comprehensive look at what happened in Paris during the 2nd World War.

Additionally, Colonol Henri Rol-Tanguy, the head of FFI of Ile de France, which is the region of France that encompasses Paris, was also a major part of World War II and during the Liberation of Paris. He had his command post underground at Place Denfert-Rochereau and this has now been recently opened to the public as part of this major museum.

So now, as part of the Musee de la Liberation de Paris museum, this is a separate part located underground underneath the museum, which actually comes alive by the use of HoloLens Goggles for a truly immersive experience. Although unfortunately, being approximately 100 stairs to negotiate, it is not accessible to the disabled or those with reduced mobility. It is also not recommended for those with claustrophobia or anyone with cardiac or respiratory problems, nor is the devise suitable for children under the age of 14. Yet a virtual 360 degree visit on a tablet is available upon request from the museum reception.


Access to Musee du General Leclerc et Musee de la Liberation de Paris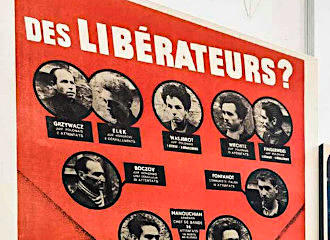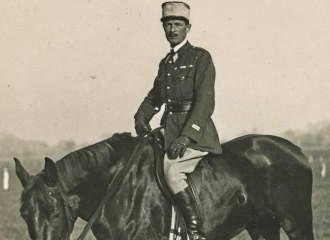 Located in the 14th Arrondissement, this museum is situated at Place Denfert-Rochereau and there are several ways to get there.

The entrance to the Musee du General Leclerc et Musee de la Liberation de Paris is on the Avenue du Colonel Henri Rol-Tanguy, named after the personal who was the leader of the FFI foreces during World War II and the Liberation of Paris.

Situated at the Place Denfert-Rochereau, you may be pleased to know the museum is accessable to the disabled, except for the visit to the command centre as you will read below, and may have read about earlier.

This museum is open on a Tuesday through to a Sunday from 10am to 6pm, yet it is closed on a Monday and on all French National Holidays, and you will be pleased to know that entry is completely free of charge for the permanent collections, however there is a charge for temporary exhibitions and this varies in cost.

The Musee du General Leclerc et Musee de la Liberation de Paris also has a research centre, which is accessible on a weekday by prior arrangement by telephoning 0033 1 71 28 34 70.

Plus there are guided lecture tours available for groups and for more information or booking you would need to phone 0033 1 71 28 34 70.

With regards to the command post, being around 20 metres underground and almost 100 very steep steps that you will have to negotiate both down and up to the main museum section, this is not suitable for young children, people with respiratory problems, those with heart conditions and people afraid of enclosed spaces.

For obvious reasons, those with reduced mobility will also not be able to access this in person, plus there can be up to 100 percent humidity within the subterranean area.

In addition, due to the confined space, etc, the amount of people that can visit the underground section is limited, so you may have to wait or even make a reservation during peak times.

However, a tour option with a visit to this section in mixed reality is also possible, but is limited to 10 people at any one time and goggles need to worn, which are not suitable to those under 12 years of age.

Now When it comes to public transport in Paris, because of its location, it is situated right by the Denfert-Rochereau train station that serves the RER B trains, which is one of the options for getting to Charles de Gaulle Airport.

The historical Gare Denfert-Rochereau train station is also a Metro station for the Paris Metro line 4 and line 6, yet just outside the station you will see that there is the ticket station and pick-up plus drop off point for OrlyBus, which is the dedicated shuttle bus for getting to Orly Airport.

Talking of Paris buses, you could also utilise the bus lines 38, 59, 64, 68, 88 and 216 for getting to the Musee do General Leclerc et Musee de la Liberation de Paris and the Musee Jean Moulin, yet if you are staying around the area until late when other transport finishes for the night, you could also utilise the Noctilien N14, N21 and N122 Paris night buses.