Musee Henner museum in Paris

This museum is dedicated to the artist Jean-Jacques Henner, housing the most important collection of his works, however it is located within a mansion house that once belonged to another artist called Guillaume Dubufe and therefore you can discover both artist's talents here.


A bit of history and the mansion house

It was the painter Roger Jourdain who commissioned the mansion house, which was designed by the architect Nicolas Felix Escalier in the Renaissance style, yet he quickly had to sell it, and in 1878 this elegant house was purchased by Guillaume Dubufe.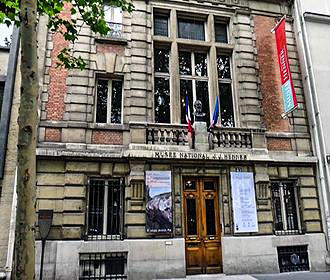 Guillaume Dubufe came from an artist's family and he himself carried out many different monumental decorations including ceilings at the Train Bleu restaurant at the Gare de Lyon train station and the foyer of the Comedie Francaise.

The exceptional setting with a truly remarkable mix of different styles incorporated with the rooms is one of the very few examples of private architecture under the Third Republic, which is open to the public.

It was here that Guillaume used to stage his works and invite people such as the artist Jean-Jacques Henner to dinner.

Marie Henner was the widow of the nephew of Jean-Jacques Henner, and she decided to purchase the mansion house from the heirs of Guillaume Dubufe in 1921, so that the art works and personal possessions of Jean-Jacques Henner could be presented as a museum. Then it was donated to the French state to become a national museum in Paris.
About the Musee Henner museum in Paris

The museum is also known as the Musee Jean-Jacques Henner and holds the most important collection of works produced by this artist from all different phases of his life, right from his earlier years in his home region Alsace through to the time Jean-Jacques Henner spent at the Villa Medici in Italy after being awarded the Prix de Rome, and then his time in Paris.

You will be able to discover historical, mythological and religious paintings, along with numerous landscapes, portraits, still life pictures and genre scenes where you can follow the artist's development and get a greater understanding of the techniques that Jean-Jacques Henner utilised.

In fact, there are also numerous sketches, drawings, tracings for transfer, etc along with replicas from his studio collection, which provide preparatory works before the finished work.

In addition to the founding donation, this collection of art has been expanded over the years by numerous other gifts, donations, bequests and acquisitions including important deposits by The Louvre museum and the Musee d'Orsay.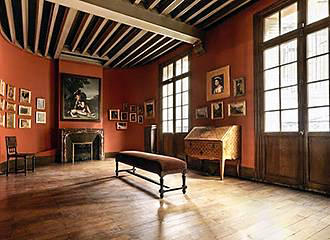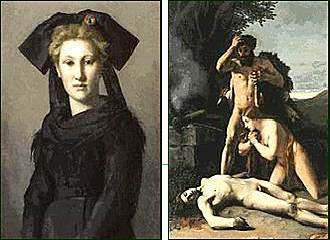 There are also many different sculptures, drawings and paintings from several different artists that were a personal collection of Jean-Jacques Henner, which are also now on display, along with items of furniture and other personal objects including his painting materials, his Academician costume, etc.

Researchers can also consult many different letters, photographs and documents that belonged to this artist, and with an ongoing renovation project that started back in 2005, the mansion house is being brought back as close as possible to the original at the time of Guillaume Dubufe.

The 1930s lift has been moved to a different place, walls now have their original polychrome aspect, additional ground floor rooms have been renovated and opened to the public, you can discover the original Chinese style fireplace and other oriental features, not forgetting even more recently restored works.

Further renovation works continued right through to 2015, like the conservatory, which has been restored to the original function of a meeting place and banqueting area, also referred to as the winter garden that has a new glass roof.

In addition to this, the Musee Henner now has workshops for adults and dedicated workshops for children, along with cultural events such as concerts, in order to recapture the spirit of this late 19th century mansion house and the artists who resided here. These do vary in cost and to find out more, the museum can be contacted by telephone, plus there are upcoming events listed on their website.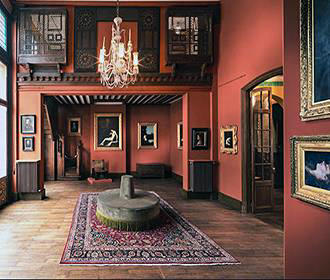 Visiting Musee Henner

You will find this art museum in Paris open on a Monday and a Wednesday through to Sunday from 11am to 6pm, yet it is always closed on a Tuesday and on all national French holidays.

As of 2018 the cost of entry is €6 for adults, however there is a reduced rate of €4 for those aged between 18 and 25 who are not residents of the EU. Plus if you provide proof of your ticket from the Musee d'Orsay, the Musee Gustave Moreau or the Musee de l'Orangerie, then you can also benefit from the reduced rate of entry, provided this is within one week of visiting one of these other incredible museums in Paris.

However, the Musee Jean-Jacques Henner is free to visit for those under age 18 and people between 18 and 25 who are an EU resident. In addition to this, you may be pleased to know that this is one of the museums that any person can visit for free on the first Sunday of each month.

When it comes to workshops, artists in residence exhibitions or concerts, these do have to be booked in advance and vary in cost from around €6 up to €20 plus as of 2018, and as mentioned previously, you can find out more about these via their website.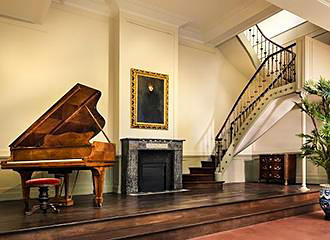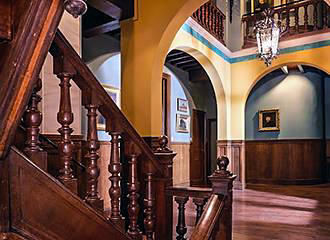 Access to Musee Henner

Located in the 17th Arrondissement of Paris, when it comes to getting to the Musee Henner via public transport, you will find that the nearest Metro station is the Malesherbes stop serving line 3.

Alternatively, to the south there is the Monceau stop serving line 2, to the east is the Villiers stop serving both lines 2 and 3, or if you are heading to the west you have the Wagram stop serving line 3. Further on from this in the same direction you will find an RER train station called the Gare de Pereire Levallois serving the RER C Line.

In addition to these options, if you are utilising the buses in Paris, then the bus line 94 will get you closest, but lines 30 and 31 will also get you within walking distance of this and other tourist attractions in the area, such as the Parc Monceau, the Musee Cernuschi and the Cite de l'Economie et de la Monnaie - Musee de la Banque de France.