Maison d'Auguste Comte Museum in Paris

The Maison d'Auguste Comte is a small museum in Paris dedicated to Auguste Comte, who was the founder of religious positivism that had a great following in Brazil, which is located in the building where he lived in Paris.


A bit of history

August Comte was founder of religious positivism or the religion of humanity, which is similar to the more modern day thinking of Sociology, who is often credited as being the first person to use this term, and after the lady he loved died, called Clotilde de Vaux, he transformed the scientific positivism into a form of religion.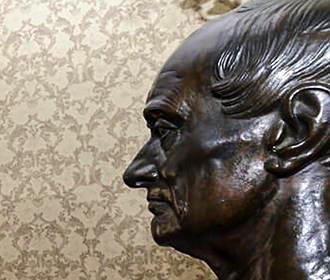 Having written volumes upon his studies and ideals along with getting followers, his ideas did not really take off completely in France, yet there was a tremendous following in Brazil. It was this Brazilian following that led to the Chapel de l'Humanite being located in Paris, which was paid for by the Brazilian state, and this secular temple utilises the positivist calendar to celebrate great men like philosophers, poets, scientists etc.

When Auguste Comte died at his home in 1857 he was surrounded by a few disciples and was then buried within the Pere Lachaise Cemetery, and in his will he wished for his home and all his archives to be preserved.


About the Maison d'Auguste Comte

The original apartment of Auguste Comte is located on the second floor with a space of around 150 metres squared, being fully restored in 1960 by Paulo Carneiro, which was based on an original inventory that dated from 1857.
You can discover the kitchen that overlooked the lobby with its terracotta tiles, a stove and fireplace, and this is separated from a small room by glass walls. By crossing the hall you can discover the dining room, lounge and study, which all have marble fireplace and gilded mirrors hanging above.

In fact, the dining room has not been changed at all and still has the chandeliers, mahogany chairs and round dining table and the copper scales for weighing food.

Yet when you look at the lounge, this is like a place of worship for Clotilde de Vaux, for whom Auguste was madly in love with, and considered her his true wife for eternity. Here you can discover a portrait of Clotilde hanging by a mahogany chair where she used to sit, along with a locket that contains a lock of her hair.

You can also discover the study with the wooden desk covered in sheepskin along with the two libraries that contained personal books, with one being devoted to science and medicine, while the other was dedicated to poetry and philosophy. These old leather bound books are still as they were, which gives an even greater understanding as to the knowledge he acquired from these.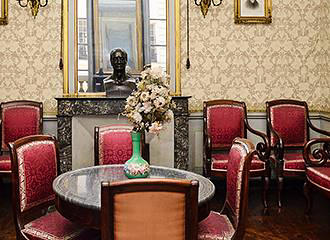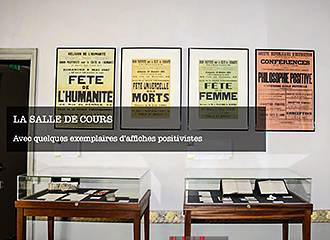 At the end of the corridor there is classroom where you can still see the preserved blackboard, as Auguste Comte was a very good teacher and he used to teach mathematics, but also gave lectures on astronomy.

The last room of this apartment in Paris is the bedroom, which is tiled and overlooks the courtyard, and although the night table with its marble top is nowhere to be found, the bed, muslin curtains, artificial flowers from Clotilde and personal belongings including hats, glasses, a wallet, snuffbox, and much more can be discovered.

This is actually where Auguste Comte died on 5th September 1857, and according to his wishes, he was buried beside Clotilde de Vaux at the Cimetiere de Pere Lachaise, which is the most famous cemetery in Paris.

So as you can tell, the Maison Auguste Comte, also known as the Musee Auguste Comte, is a small unusual museum where you can see how the middle class from the 19th century lived, and this is an interesting tourist attraction in Paris whether you are interested in Positivism or not.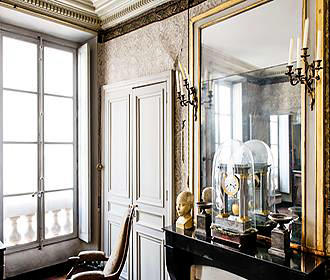 Visiting the Maison d'Auguste Comte Museum

This museum in Paris is actually only open on a Tuesday from 6pm through to 9pm and on a Wednesday afternoon from 2pm through to 5pm without a prior appointment having been organised.

Groups and tours for groups can be organised on other weekdays, but these do have to be booked well in advance. Plus they also hold conferences and discussions on set days as events that are organised throughout the year, such as one called The Philo Hour with a professor of philosophy, but these do have to also be booked in advance due to limited places.

The cost of entry as of 2018 is €4 however, there is a reduced rate of only €2 for students, plus there is also a small shop supplying different items such as postcards, books and brochures, and if you are visiting as a group by prior arrangement, then the cost is also only €2 per person.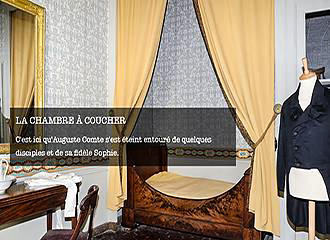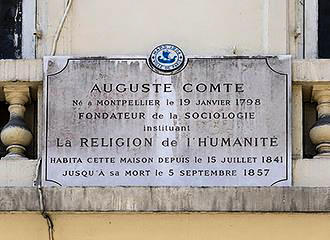 Access to the Maison d'Augueste Comte

You will find that the Musee Auguste Comte apartment museum is located in the 6th Arrondissement close to numerous tourist attractions and monuments in Paris such as the Jardin du Luxembourg and Le Procope historical restaurant.

This makes it easy to reach via public transport and the nearest Metro Station is called the Odeon stop serving lines 4 and 10. However, other transport in Paris you could utilise are the RER trains with the nearest train stations being the Luxembourg stop by the Jardin du Louxembourg serving the RER B line or there is the Saint-Michel - Notre Dame stop by the River Seine serving the RER B and C lines.

Alternatively, the bus lines 21, 27, 38, 58, 63, 70, 85, 86 and 87 along with the Noctilien Night Bus Service via lines N14 and N21 will also get you within walking distance of the Maison d'Auguste Comte museum and many other tourist attractions like the Musee de Moyen Age also known as the Musee de Cluny.