Musee du Compagnonnage museum in Paris

This museum traces the history of craftsman and apprenticeship in France from the Middle Ages and is housed in the former headquarters of the Carpenters Guild, but it is also a library and a place for finding out about training and information in the different crafts.


About the Musee du Compagnonnage

Apprenticeships and colleges have been around for centuries throughout the world and the Musee du Compagnonnage, which generally translates in English to the Museum of Apprenticeships, traces the rich history of craftsmen throughout France from the Middle Ages.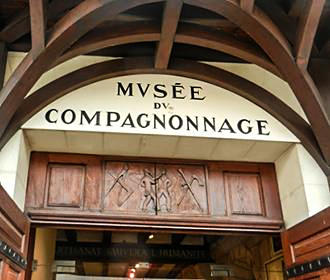 An apprenticeship federation was first launched in the city of Tours in the Centre region of France and then expanded to other cities including Paris, and these are designed to provide information and support on training apprenticeships, but also on an educational aspect with information on the rich heritage of different crafts throughout the ages.

When visiting the Musee du Compagnonnage museum in Paris, which is located at the former Carpenters Guild, you will be able to discover tools utilised, numerous different artefacts, photographs and documents that relate to the associations of skilled craftsmen through the ages.

You can see numerous items on display from many different fields such as carpenters, plumbers, and those that have perfected the works of iron, masonry, cabinet making and pastry making to name a few that have come from the skills of craftsmen from all over France throughout the past few centuries.

There are some fabulous pieces on display from each field of expertise, yet the library also houses a fabulous collection of books relating to each subject, which is particularly useful to those that are studying a particular field of expertise, or are looking at embarking on an apprenticeship.
Conferences are also conducted throughout the year within the Salle Capitulaire des Celliers Saint-Julien, although these are conducted in the French language and with limited spaces do have to be booked in advance.

In addition, there is also a restaurant located here called the Aux Charpentiers, where you will find trainees and apprentices learning the art of French cuisine, restaurant management, being a sommelier and much more, which makes this one of the unique restaurants in Paris with a rich history to accompany it.


Visiting Musee du Compagnonnage museum in Paris

This library come bookstore and museum in Paris is open on a Monday and then a Wedneday through to Sunday 9am to 12:30pm and then from 2pm through to 6pm, however, it is always closed on a Tuesday and on all national French holidays such as 1st May, Bastille Day on 14th July, 11th November, etc.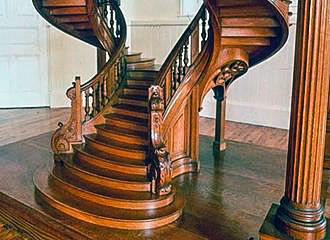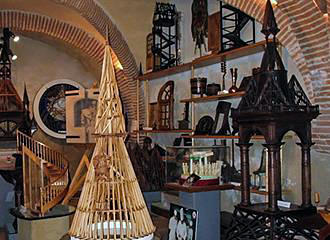 Located within the Saint Germain des Pres area of Paris, the cost of entry is €6 as of 2018 with a reduced rate of €4 for children over the age of 12, students and people aged over 65, yet you may also be pleased to know that the Museum of Apprenticeship is completely free of charge to people looking for work or apprentices upon proof of eligibility.

Children under the age of 12 also gain free entry, and there is a sticker game designed for younger children to enjoy, based upon observation, which you can request at the reception of the museum as you enter.

Themed visits are also organised at set times throughout the year, normally on a Sunday afternoon with a curator of the Musee du Compagnonnage, plus there are conferences held in the Chapter room and dedicated visits for children, which are normally held on a Saturday afternoon or during school holidays, all ranging in cost from around €4 to €6 as of 2018.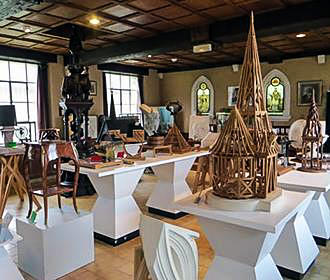 Access to Musee du Compagnonnage

You will find the Musee du Compagnonnage situated in the 6th Arrondissement close to numerous other tourist attractions in Paris such as the Musee Eugene Delacroix that is dedicated to the painter, the Refectoire des Cordeliers, the Eglise Saint-Sulpice and many others like the Luxembourg Gardens and the historical Procope restaurant.

When it comes to getting this unique and unusual museum in Paris via public transport, the nearest Metro station is the Mabillon stop serving line 10. Yet a little further walk to the east and you could utilise the Odeon stop serving lines 4 and 10.

Alternatively, the bus lines 39, 58, 63, 70, 84, 86, 87, 89, 95 and 96 along with the Noctilien Night Bus Service via lines N01, N12 and N13 will also get you within walking distance, however, the nearest RER train station is the Saint-Michel - Notre Dame stop located by the River Seine serving the RER C line.