The Musee Eugene Delacroix Museum Paris

Located in the heart of the Saint Germain des Pres area, the Musee Eugene Delacroix is a museum in Paris dedicated to this renowned painter , is situated within the apartment where Eugene Delacroix once lived along with the studio where he worked.


About the Musee Eugene Delacroix

The history of the Musee Eugene Delacroix is also quite fascinating as to how the museum even came about in the first place, and now, it is run by the French state and is managed by the Musee du Louvre museum in Paris.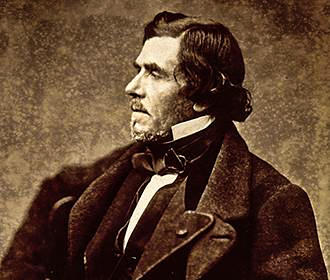 Today, anyone going on holiday to Paris can visit this intimate little museum so that they can admire his work and get a true insight into the life of this incredible painter, and you can see the apartment where lived, along with his art studio that he had built within the small garden that he enjoyed so much.

In his will, Eugene Delacroix gave virtually all of his everyday objects to his friends and relatives, as well as to Jeane-Marie, known as Jenny Le Guillou, who was originally his housekeeper from 1835 onwards, yet over time she became his dear friend and stayed with him many years, and she was there when he died in the apartment on Rue de Furstenberg.


Collections at Musee Eugene Delacroix Museum in Paris
Memorabilia

However, many items remained within the studio such as his easel, palettes, painting tables, a glass he used for washing up and a pair of candlesticks. Plus the collection also includes photographs of Delacroix that were taken towards the end of his life, along with a portrait of the artist, which was a miniature painted by one of his friends, Jeanne Mathilde Herbelin.
Collection of paintings at the Museum

The collection of paintings at the Musee Eugene Delacroix museum contains works from nearly every phase of his art career and covers many of his themes, also this museum boasts the only three attempts at fresco, which were produced by Eugene Delacroix in 1834 when he was in Valmont in the Haute Normandie region of France.

One of the major paintings by Eugene at the museum is called Magdalene in the Desert and this was shown at an exhibition in 1845 Salon, and is actually an unusual religious composition.

This is especially true when that painting is compared to some of his other works such as the painting called Education of the Virgin, which he produced in 1842, when he was visiting his friend George Sand in Nohant within the Centre region of France.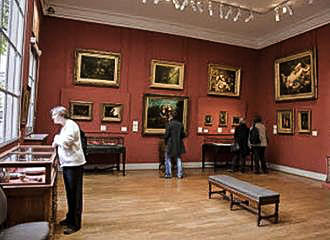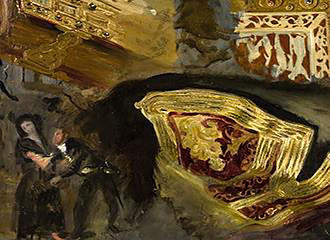 Drawings at the Museum

The Musee Eugene Delacroix has a vast collection of drawings that consists primarily of studies for paintings such as for the Chapelle des Saints-Anges at the Eglise Saint-Sulpice Church where he worked for several years before he died.

This section also includes drawings by some of his friends and colleagues and the goal of this museum in Paris is to obtain all of the prints by Eugene Delacroix and the lithographic stones for Hamlet, along with the corresponding prints, which are already part of this collection.

But in addition to the so-called interpretative prints, there are also a small number of works representing Eugene Delacroix or a member of his entourage, which were produced by friends and authors such as George Sand and Charles Pierre Baudelaire.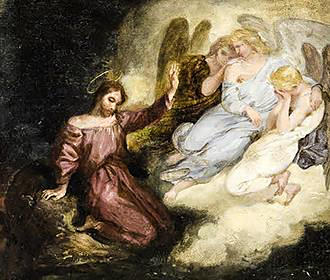 Letters and other documents at the Museum

The museum has a large collection of letters that were either sent to or from Eugene Delacroix and include those sent to his cousin, the lawyer Pierre-Antoine Berryer, as well as to the French writer Theophile Gautier and Josephine de Forget whom he had had an affair with.

However, one of the most touching letters has certainly got to be the one written by Jenny Le Guillou, which was sent to the cousin of the Eugene Delacroix announcing his death. But there are also many others along with drafts of Salon accounts and notebooks, many of which related to the Saint-Sulpice church project.


Objects from North Africa

Eugene Delacroix went on a trip to Morocco in 1832 and he was so captivated and enthralled with the country that he made numerous notes and sketches, in addition to purchasing many different types of objects that he brought back to Paris.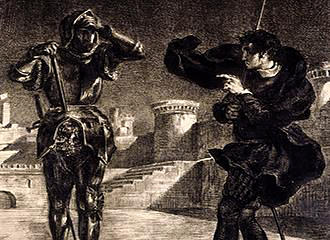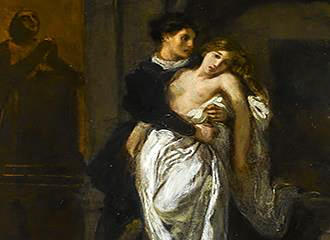 The inventory that was drawn up after his death, provides a glimpse of the clothing and accessories he brought back from Morocco and some of these are now on display in the Musee Eugene Delacroix museum.

So you can also get to see clothes from Morocco such as hooded cloaks called burnooses, caftans, slippers and boots along with jewellery, sabres, cushions and ceramics, and this is a lovely quaint museum that is a complete change from the vastness of many like the Louvre, Les Invalides or the Musee d'Orsay.


Visiting the Musee Eugene Delacroix Museum in Paris

Located in the 6th Arrondissement of Paris within the popular Saint Germain des Pres area, it is reasonably close to the Saint-Sulpice church, which is actually the second largest church in Paris after the Notre Dame Cathedral.

This museum in Paris is open from 9:30am through to 5:30pm every day of the week except for a Tuesday and on National French Holidays such as 1st May. However, we would like to point out that it is not accessible to the disabled and not advisable for young children, due to the fact that you have to go up a staircase in order to access the apartment and there is also no handrail.

The cost of entry to the Musee Eugene Delacroix museum is €7 per person as of 2020, however, it is free for people under the age of 18, but you can also purchase a ticket at the Musee du Louvre Museum for €15 to visit the permanent collections at The Louvre, and then this also entitles you to visit the Musee Eugene Delacroix, as long as it is in the same day or the following day.

But by purchasing a combined ticket at the Musee Eugene Delacroix, means that you would have to utilise the ticket within the same day only, yet the museum is completely free of charge to enter on the first Sunday of every month as well as on Bastille day, which is July 14th.

There is also a mobile app that can be downloaded at the museum directly to your phone, which is available in French, English and German that provides a guide to your visit of this unique tourist attraction.

But because this particular museum is small, you do have to make a reservation if there are more than seven people in your party, and even groups are limited to 25 in total, which includes the guide, and guided visits are conducted at completely different times to the normal opening times of the museum.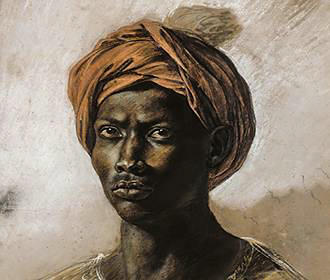 Also, we would like to point out that due to the fragility of many of the documents and works on display, no photography or filming is allowed within the apartment or the studio of the museum and no large items such as suitcases or bags are allowed.

However, there are also workshops conducted for both adults and children that you can enjoy, along with privatisation for special events and even a marquee can be set up within the garden, and again you would need to contact the museum to discuss these and pricing, etc.


Access to the Musee Eugene Delacroix Museum

When it comes to getting to this museum via public transport, you will find that the nearest Metro stations to the Musee National Eugene Delacroix, as it is also sometimes known as, are the Saint-Germain-des-Pres stop serving line 4 or the Mabillon stop via line 10.

Alternatively, there are also several buses in Paris that stop nearby or within easy walking distance including the bus lines 39, 58, 63, 70, 86, 87, 95 and 96 along with the Noctilien Night Bus Service via line N01, N12 and N13.