Photos of Skate Park inside Parc de Bercy in Paris

If you near to the Bercy area in Paris we would recommend visiting Parc de Bercy which has a wide variety of different attractions from water features, themed garden's, Palais Omnisports de Paris-Bercy Stadium, children's playgrounds and as you can see from these photos you can even go skateboarding or rollerblading in the dedicated skate park.


High definition photograph of Parc de Bercy Skate Park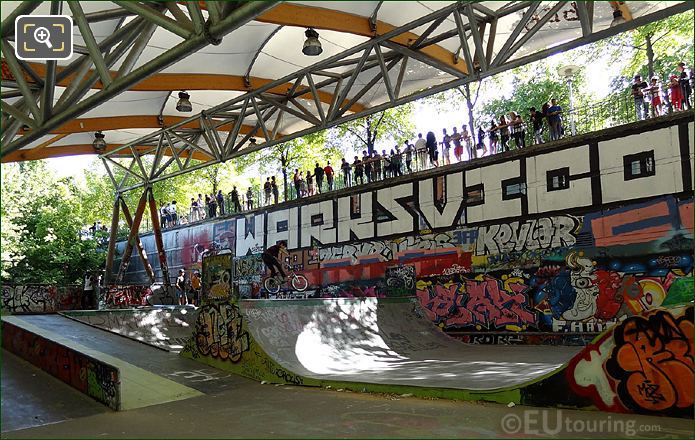 Here you can see a photo of the Skate Park at Parc de Bercy with its different ramps and jumps, and most people would think of this as an outside activity for fine weather, but as you can see in this image, the city of Paris has added a cover for all year round use.


Picture of spectators enjoying the tricks being preformed within the Skate Park in Parc de Bercy
The Bercy Skate Park is one of the many attractions within the Parc de Bercy, which is especially popular with the locals, and this is a photo we took also showing a great viewing area and the spectators above.


Photograph of the graffiti art work within the Skate Park in Parc de Bercy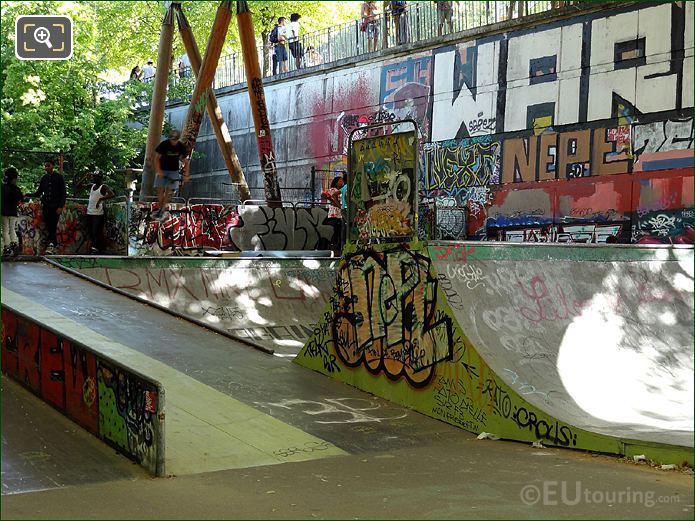 As you can tell from this picture that we took showing part of the Skate Park in Parc de Bercy, the walls and floors have been covered with graffiti art, but this has been allowed and is a part of the charm of the park for youths to enjoy themselves while living in a city of culture and history.


HD Photo of skaters doing tricks on ramp inside the Skate Park in Parc de Bercy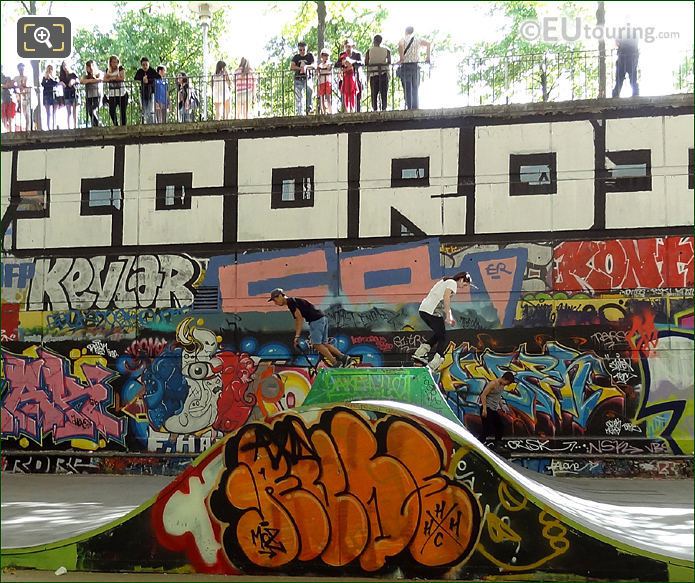 Located close to the River Seine and the Palais Omnisports de Paris Bercy stadium, this dedicated skate park is free for all to use in turn making this very popular with many Parisian teenagers, also when we were visiting the park they had a DJ playing live music.