HD photos of the Bercy Fete de la Musique in Paris

These particular photos we took happened more by luck than planning, as we just happened to be walking through the Bercy area while the yearly Fete de la Musique, also known as the World Music Day, was just starting to warm up, and after a couple of hours enjoying the different sounds and energy from thousands of people, we had to sadly leave.


Photograph of musicians performing within Bercy Village along Cour Saint-Emilion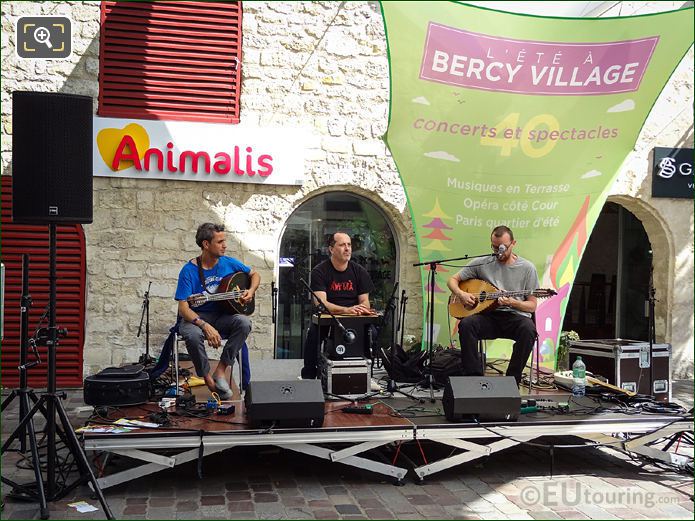 As you can see from this photo we took, a group of musicians were performing within Bercy Village for the World Music Day, or Fete de la Musique as it is called in French, which was actually started in Paris back in 1982 and has now become a yearly event enjoyed in numerous countries with everything from fold to jazz and orchestras to rock, etc.


High definition picture of music lovers starting to gather within Parc de Bercy next to Quai de Bercy
Having become an international event, the Fete de la Musique was first started by the French Ministry of Culture and was originally based in Paris, yet with it being such a phenomenal success it now attracts locals along with tourists from all over the world for a wide variety of different musical tastes.


Photograph showing a solo musician playing his guitar inside the Les Treilles part of Parc de Bercy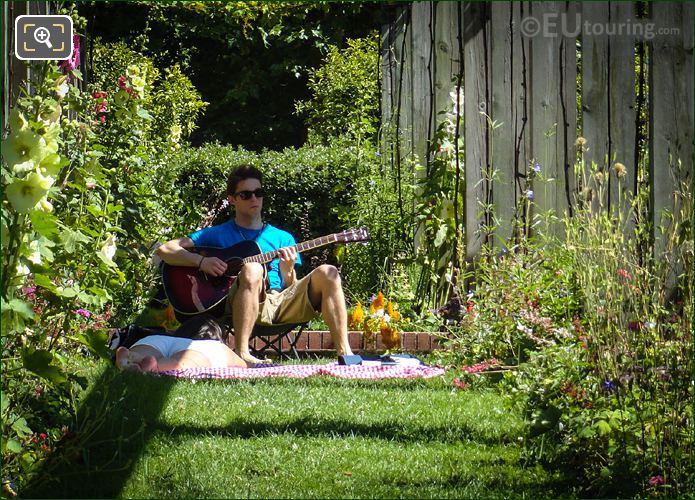 Whether you are an amateur or a professional musician, the Fete de la Musique is a yearly event open to everyone, and you will often find people playing in unusual places like on balconies or in little alcoves and gardens out of the way, but taking part in this free fun day, just like this gentleman was doing that you can see in this photo.


This HD photo was taken in Bercy Park early evening just as people were turning up for the Fete de la Musique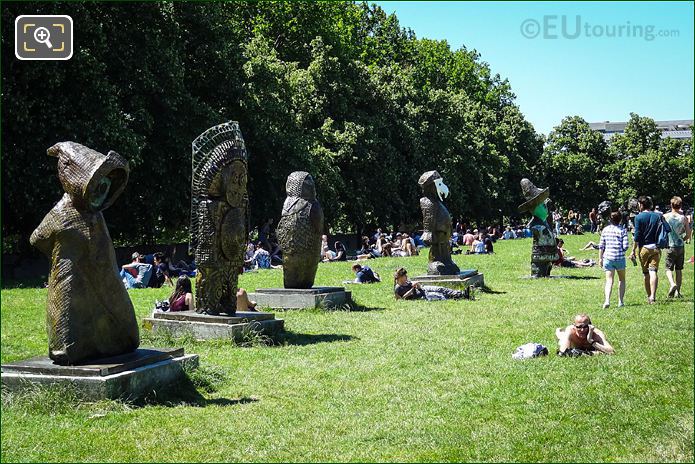 Bercy Park is a large area in Paris that has fantastic open spaces and many tourist attractions, and this is one area where people congregate for different festivals including the Fete de la Musique that is held on 21st June each year.


Picture of music lovers turning up for the World Music Day in Bercy Park Paris
Now as we walking around Parc de Bercy we came across different groups of people gathering for the Fete de la Musique event in Paris, just like this group we took a picture of, which is a free music festival held on the Summer Solstice each year that has now expanded to hundred of cities through the world.


Even more people turning up for the Bercy Park World Music Day event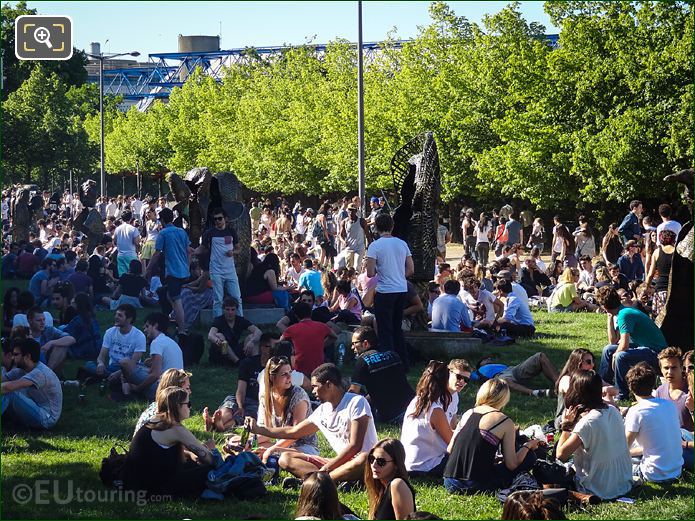 And while we were in the Parc de Bercy, we started to see more and more people gathering for the Fete de la Musique, and as you can tell from this photo, it was starting to get to the stage where you could not find many places to sit on the open grass area.


This photo shows one of makeshift hotdog stand at the Fete de la Musique at Parc de Bercy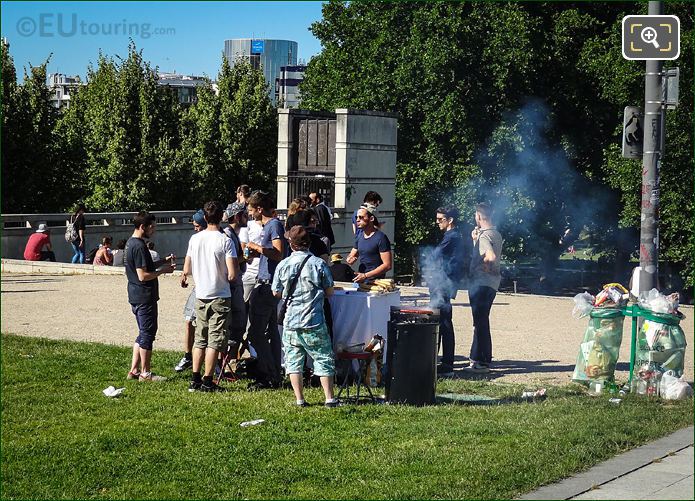 And don't worry if you need to re-fuel as makeshift hotdog stands are set up in parks around the city like the one you can see in this photo, and are just one of the delights you can enjoy while at the Fete de la Musique as well as listening to the different types of music from amateurs and professionals until the early hours.


The Parc de Bercy Fete de la Musique 21st June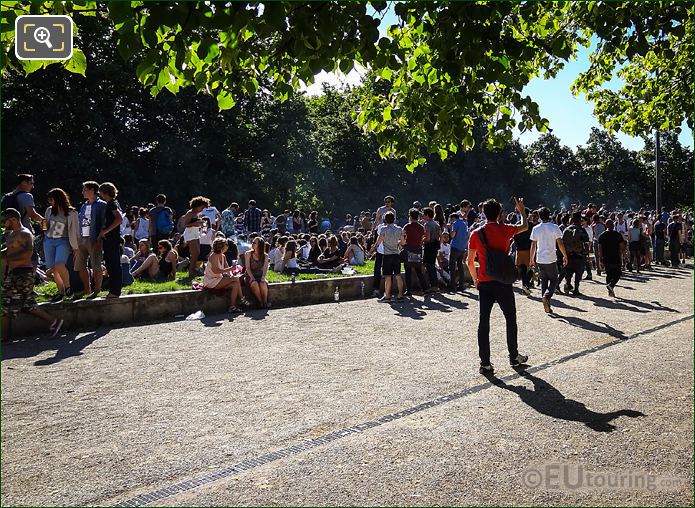 Now the Fete de la Musique is a major music event that is held in many different locations around Paris including small pubs and even museums, through to large open air venues such as the Parc de Bercy, which is where we were when we took this photo showing some of the crowds of people gathering.


The Summer Solstice World Music Day in Park Bercy
Wherever you are in Paris, you will be able to experience some form of musical entertainment for the Fete de la Musique now sometimes referred to as World Music Day, and we were enjoying the fun and buzz at the Bercy Park for a short while before we had to leave.