HD photographs of bronze Paul Valery statue in Jardins du Trocadero - Page 801

We were within the Jardins du Trocadero in the 16th Arrondissement of Paris, when we took these high definition photos showing a bust statue of Paul Valery, which was sculpted by Renee Vautier.


Paris Statues
- << Previous 801 802 803 804 805 806 807 808 809 810 Next >>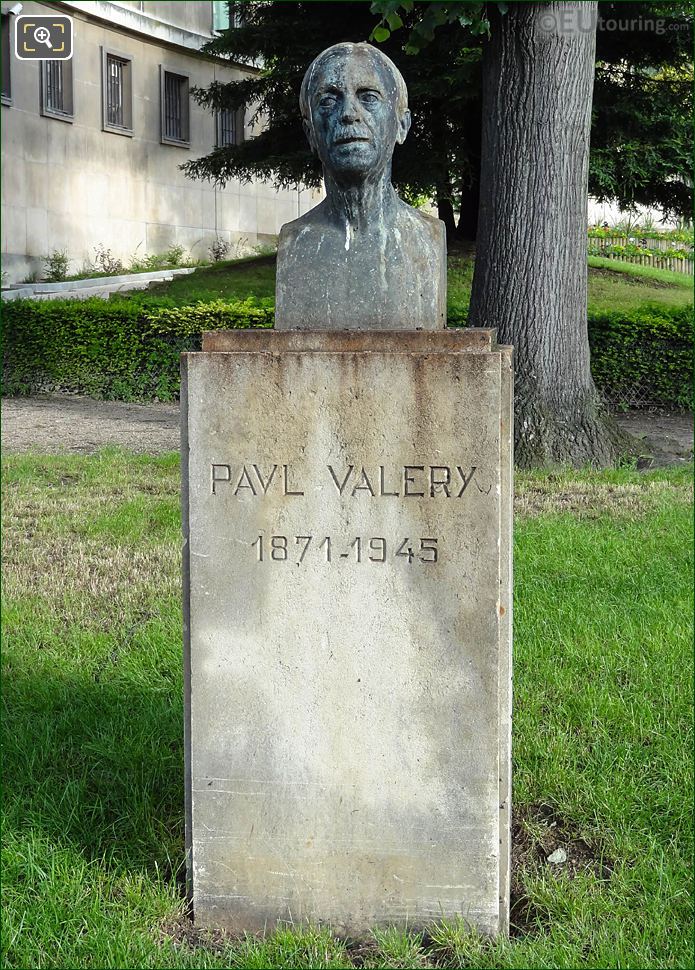 This first HD photo shows a bust of Paul Valery, which was sculpted in bronze and positioned onto a stone pedestal base, then this was located within the Jardins du Trocadero.
Yet here you can see a close up photograph of the bronze bust statue depicting Paul Valery who was born in Sete within the Languedoc-Roussillon region of France on the 30th October 1871 and was given a full name of Paul Ambroise Toussant Jules Valery.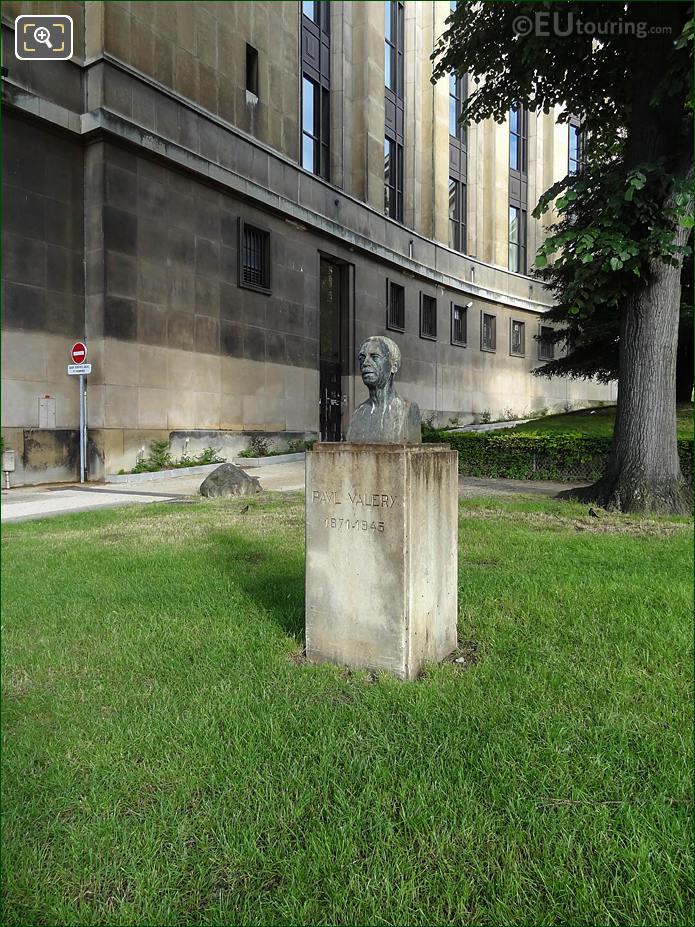 Although Paul Valery initially studied law, he is recognised as a Man of Letters, as he became a poet, essayist and philosopher, but he had other interests such as music, art, history and politics in the area of current events and affairs.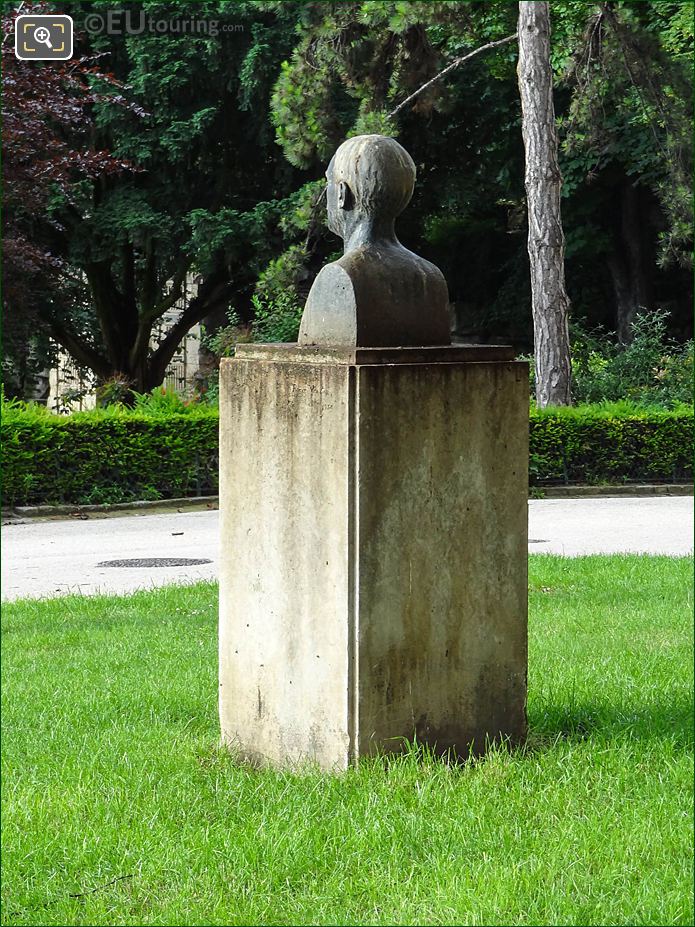 Now this photo shows the back of the Monument to Paul Valery, which was sculpted by Renee Vautier who was born in Paris in 1898 and became a French sculptor, although we have been unable to find out much about this lady, except that she passed away in 1991.
According to some sources, Renee Vautier, sometimes spelt as Rene Vautier, first sculpted this bust of Paul Valery in plaster back in 1935, however, the bronze bust was not placed in the Trocadero Gardens until 1975, thirty years after he had passed away.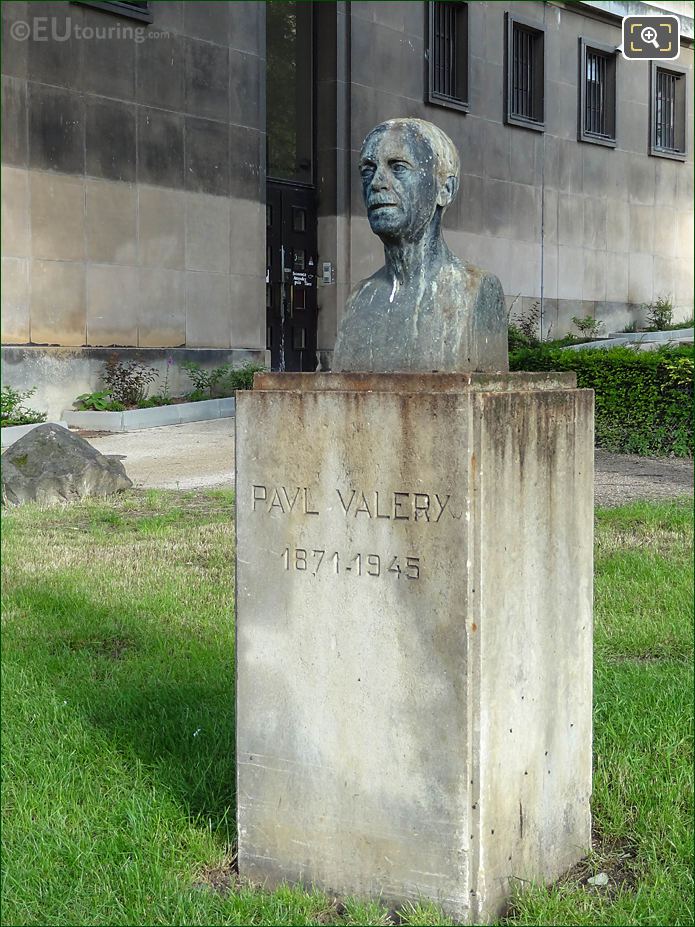 But getting back to Paul Valery, he was actually nominated for the Nobel Prize in literature on no less that twelve separate occasions, was elected to the Academie Francaise becoming a public speaker and represented France on cultural matters as an intellectual figure at the League of Nations.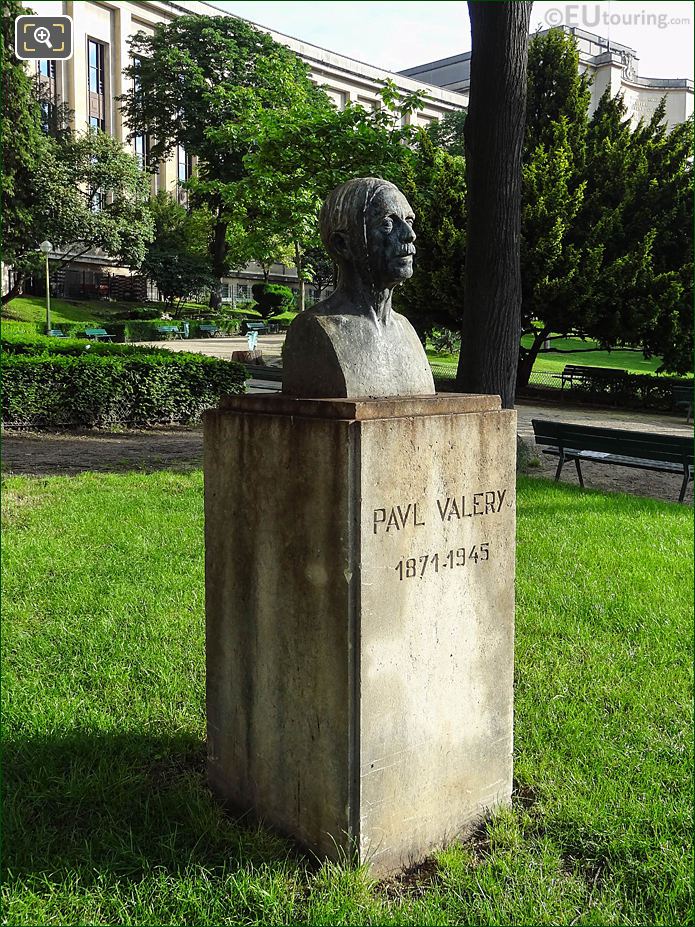 Paul Valery also served as a Juror for the Prix Blumenthal, which was a grant given to young French sculptors, musicians, writers and painters in order to help them progress, plus he even founded a college for French language studies, which is still running today.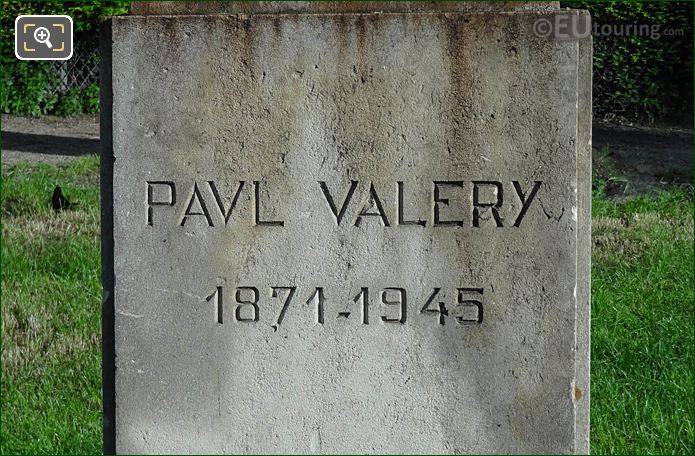 Well recognised, often being asked to speak and even provide keynote addresses, such as the one for a German national celebration, yet during World War II Paul Valery lost many positions due to his negativity towards the Vichy regime, and as you can see from this close up photo, he passed away just shortly after the war ended in the July of 1945.
Yet his memory lives on, and having a bust of Paul Valery as a monument within the Trocadero Gardens right by the Palais de Chaillot is very fitting, due to the fact that four verses from his poems can be found inscribed on to the facades of this building, which was constructed for the 1937 World Fair.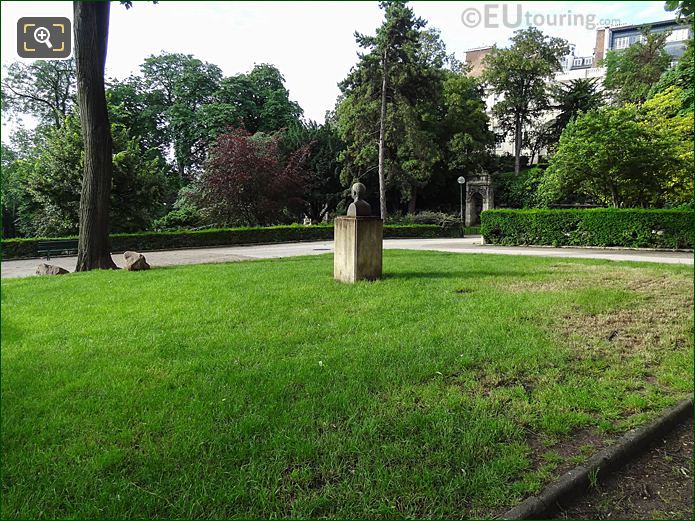 However, here you can see a view looking over a part of the Jardins du Trocadero where the monument to Paul Valery is located, and you will find this in the south west part of the gardens close to what is classed as the Passy wing of the Palais de Chaillot.

Paris Statues - << Previous 801 802 803 804 805 806 807 808 809 810 Next >>


If you would like to use any of these photos for non commercial use we only ask that you please do include recognition to ourselves "eutouring.com", but if you are not sure with regards to usage, please contact us.