HD photographs of Paul Adam monument in Jardins du Trocadero - Page 805

While we were at the Palais de Chaillot in the 16th Arrondissement of Paris, we took these high definition photos showing the Monument to Paul Adam, which was sculpted by Paul Landowski.


Paris Statues
- << Previous 801 802 803 804 805 806 807 808 809 810 Next >>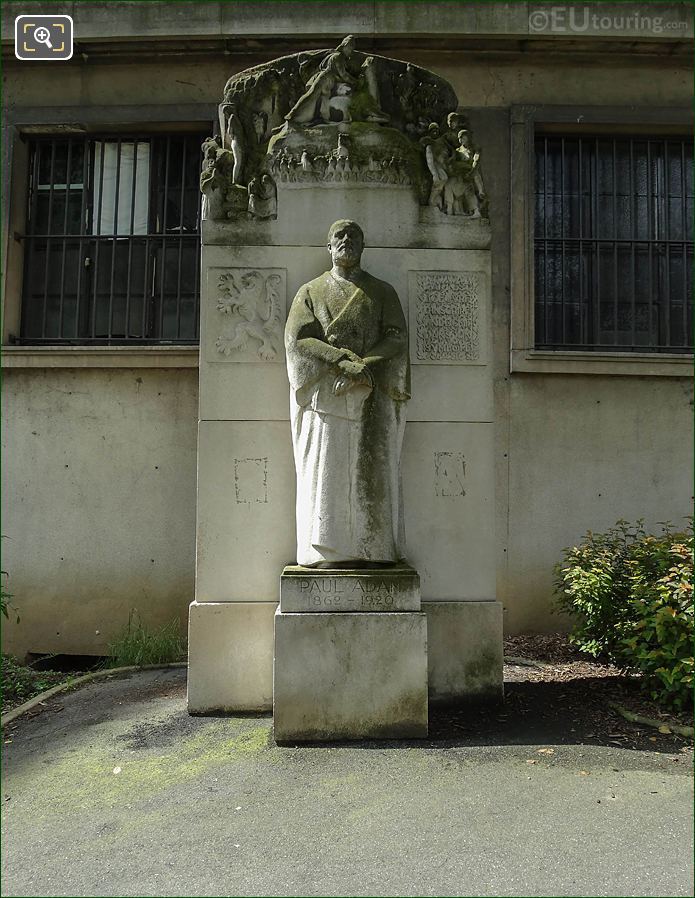 This first HD photo shows the entire monument dedicated to Paul Adam, who was born in Paris in 1862 and studied at the Lycee Henri IV before starting a literary and art critic career.
And here you can see a close up showing the top part of the actual statue depicting Paul Adam who was a prolific French novelist including a series of historical novels dedicated to the period of the Napoleonic Wars, even though some of his writings caused controversy, like his opinions comparing arranged marriage and marriage for love.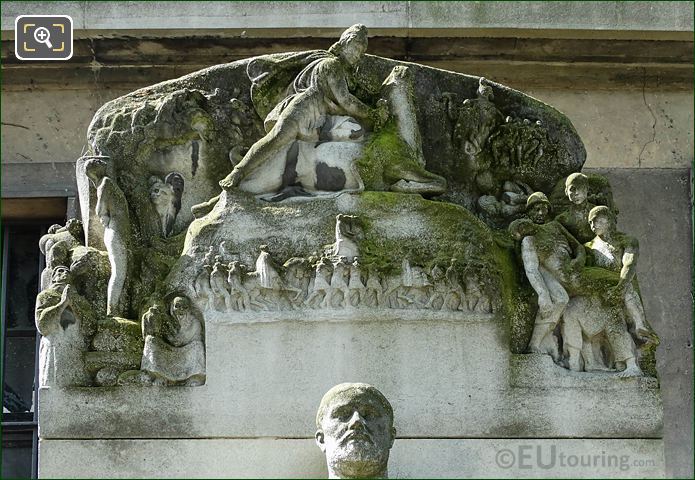 Now this next image shows different scenes that were depicted by the artist, called Paul Landowski, and these were designed to depict scenes and features within novels that Paul Adam wrote during his prolific career.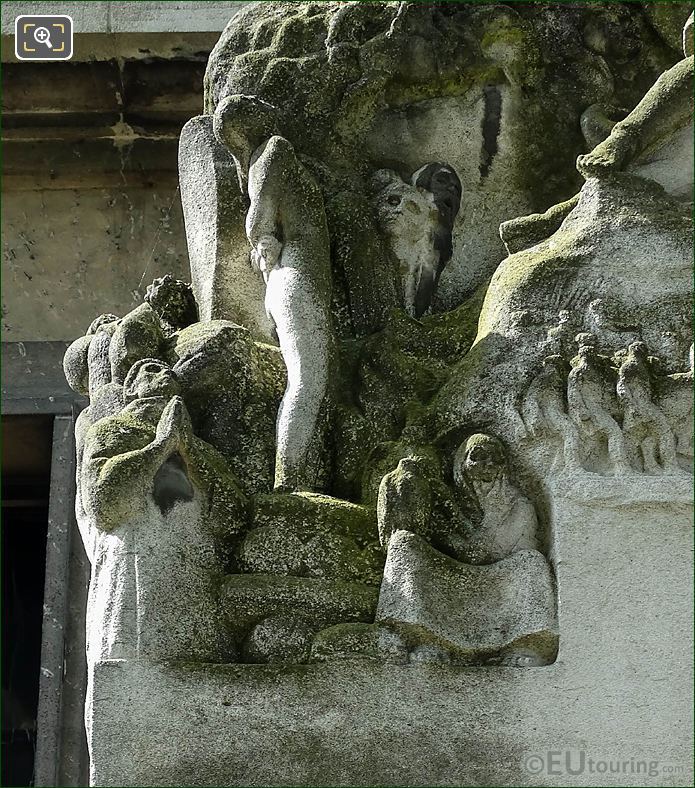 So, Paul Landowski was born in Paris in the June of 1875 and studying at the Ecole des Beaux Arts he won the Prix de Rome in 1900, which meant he could further his studies at the Villa Medici at the French Academy in Italy before returning to Paris and this then led to a phenomenal career, both in Paris and France.
However, Paul Landowski soon left the centre of the city for the outskirts of Paris at a place called Boulogne-Billancourt, which is where you will find many artists and even architects resided at this time, with a garden by his original studio now being a small museum dedicated to him.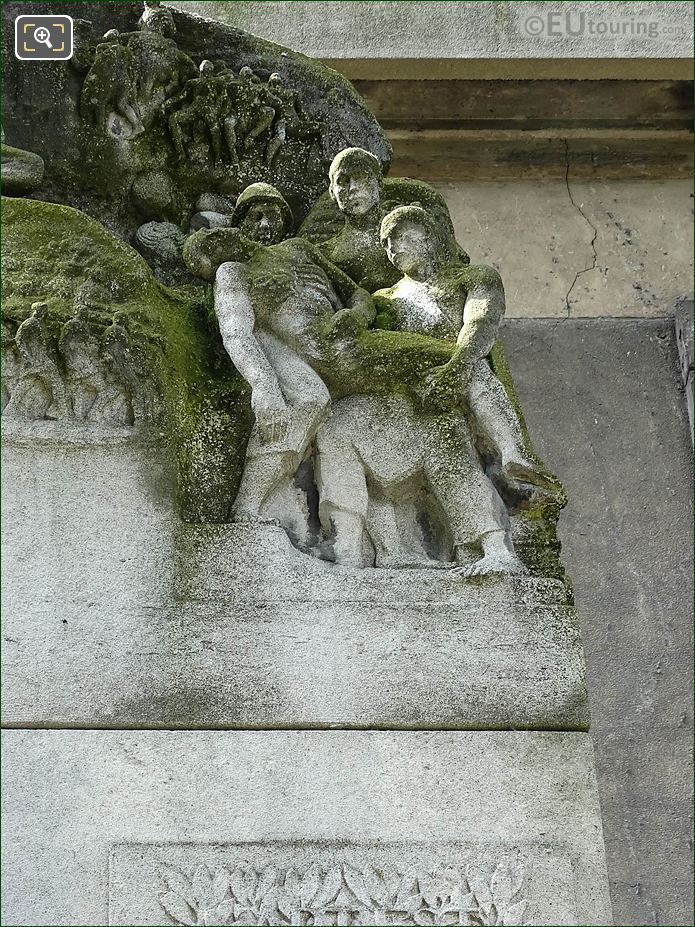 You will find that there are numerous monuments by Paul Landowski in Paris, like this Monument to Paul Adam and another within the Trocadero Gardens by the Palais de Chaillot, yet he also produced monuments abroad, and his most famous is Christ The Redeemer located in Rio de Janeiro, Brazil.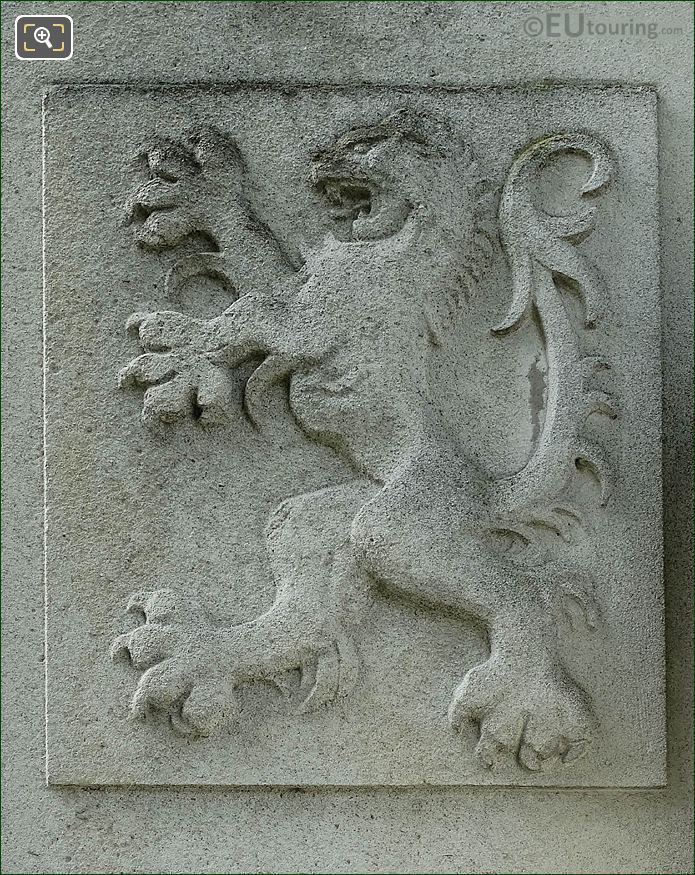 But this close up photo shows a heraldic lion, referred to as a lion rampant, due to its profile with paws raised, and this particular style of lion is the emblem for a town called Arras in the Nord-pas-de-Calais region of France, and one of the works by Paul Adam was called Le Lion d'Arras, which is why Paul Landowski decided to sculpt this.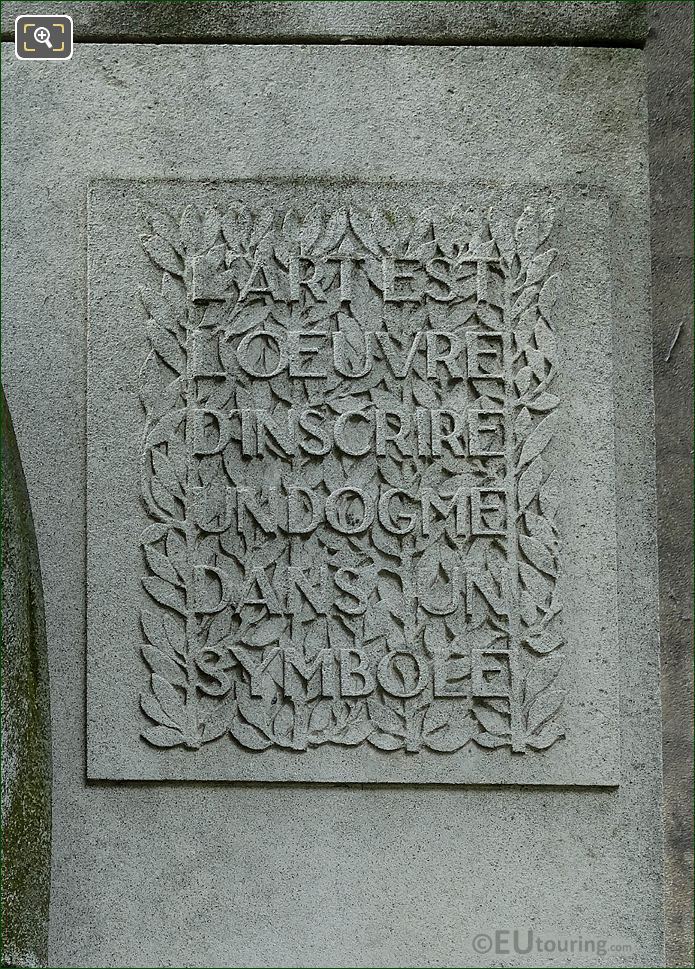 Yet here you can see an inscription located on the Monument to Paul Adam, which in French reads L'art est l'ouvre d'inscrire un dogme dans un symbole, and when generally translated into English it states Art is work to include a dogma in a symbol, however, when taken from his writing called Views of America, Paul Adam summarizes his approach to art by stating Art is the work of registering a dogma in a symbol.
However, in this close up photograph you can see the pedestal base of the statue depicting Paul Adam, which has his years of birth and death inscribed under his name, being 1862 - 1920 and according to some sources along with old photographs, this was originally sculpted for the original Palais de Trocadero.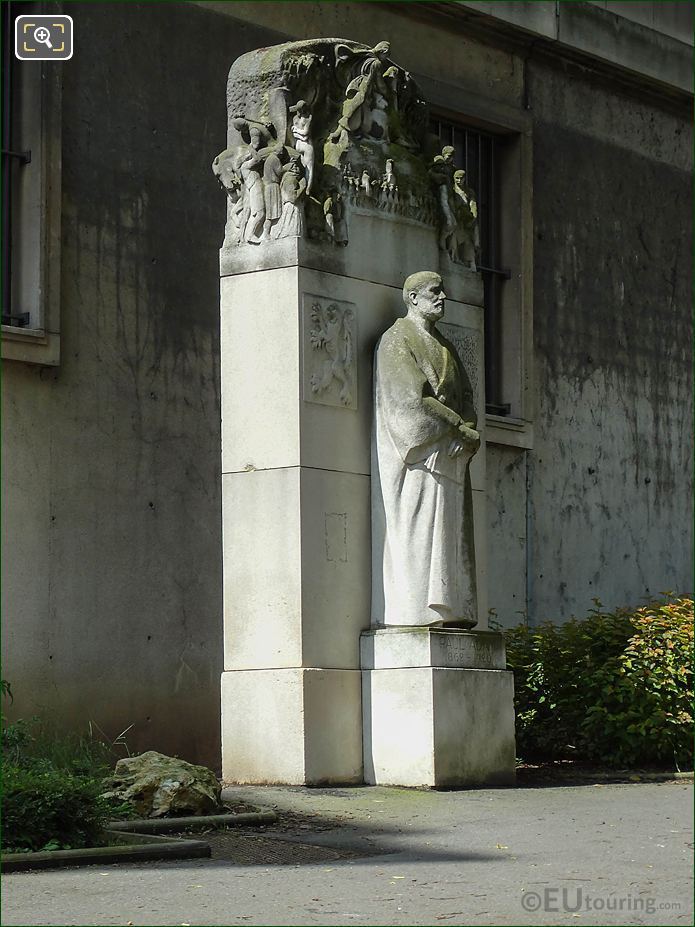 Therefore, bearing in mind we just mentioned this was at the Palais de Trocadero against a wall, this building was demolished in order to construct the new Palais de Chaillot, but as you can see, the Monument to Paul Adam is standing against the wall of the Palais de Chaillot.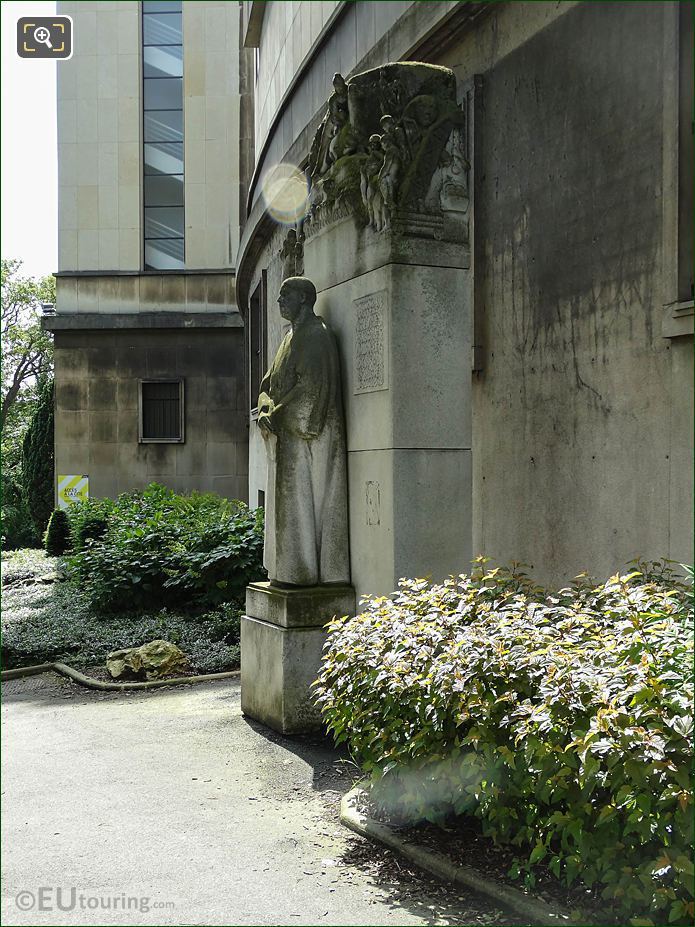 So as you are standing in the Jardins du Trocadero you will come across this Monument to Paul Adam by the Avenue Albert de Mun, yet it is also close to the Avenue du President Wilson, which is by the facade of the Palais de Chaillot wing on the north, north eastern side of the garden.

Paris Statues - << Previous 801 802 803 804 805 806 807 808 809 810 Next >>


If you would like to use any of these photos for non commercial use we only ask that you please do include recognition to ourselves "eutouring.com", but if you are not sure with regards to usage, please contact us.