Italian Restaurant Marie Bell in Paris

This is an Italian restaurant located within the Theatre du Gymnase that will welcome you for snacks and pizzas or a full a la care dinner prior to watching a show or afterwards depending upon what you prefer.


About
Italian
Restaurant Marie Bell

The Restaurant Marie Bell is located on the second floor of the Theatre du Gymnase and was named after Marie-Jeanne Bellon, who was an actress known as Marie Bell that became a director of this theatre in Paris.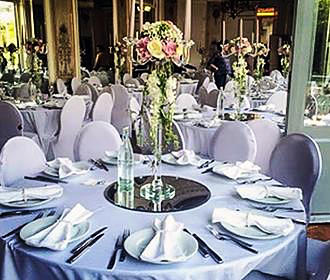 Inside you will be able to enjoy a refined and elegant decor with its frescos and chandeliers that combine with crisp white tablecloths and red velvet chairs for a classical dining experience.


Cuisine at the Restaurant Marie Bell

You will find that this restaurant in Paris serves Italian cuisine and although they provide snacks and many different pizzas, there is also a full a la carte menu available.

Antipasti, or starters could be delights such as an assortment of Italian charcuterie, Marinated grilled vegetables and smoked salmon marinated in dill or Tartare of St Jacques with creamed petit pois and herbs with an average cost of between €9 and 417 as of 2014.
Main courses could be Breaded veal cutlet served with arugula fragranced with basil or tomato linguine, Prawns with grappa and linguine with tomato and basil or a Sirloin steak served with fries and butter or a pepper sauce. Yet there are also ravioli, pasta, tagliatelle and risotto dishes, and these all range in cost from around €14 up to €20.

And then there are the very tempting desserts at the Restaurant Marie Bell with an average cost of about €8.50 such as tiramisu with reds fruits or Baileys etc.


Visiting the Marie Bell Restaurant in Paris

You will find the Marie Bell Italian restaurant in Paris open on a Monday to Saturday from 6.30pm through to 2am and as we have mentioned before, it is situated within the Theatre du Gymnase Marie Bell, where you can also discover the SoGymnase Comedy Club and the SebMarx Stand Up Comedian show, which are both in English.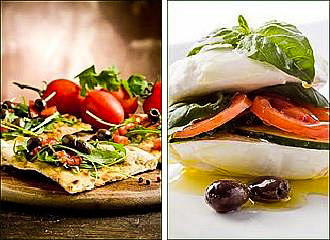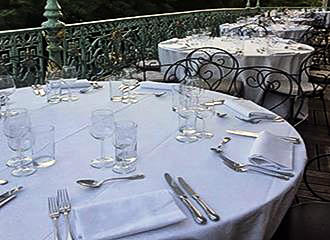 And located in the 10th Arrondissement close to the Grands Boulevards, the nearest Metro station is the Bonne Nouvelle stop via lines 8 or 9, yet the bus numbers will also get you close by.

However, if you are leaving very late, then please bear in mind that neither of these public transport services in Paris will still be running when the Marie Bell restaurant closes. So you would need to make other arrangements such as one of the taxis, or perhaps if you are up to it, the Velib bike rental could be an option.

We would also like to point out that it is advisable to make a reservation, and privatisation for functions such as wedding receptions, cocktail parties, etc can also be arranged.