Theatre du Gymnase in Paris

This is a historical theatre first established in the 1800s, and still going today, it provides a wide variety of different shows, has a restaurant and even provides performances in English.


A bit of history

The Theatre du Gymnase was first opened by Dalestre-Poirson in 1820 to serve as a training theatre for students where they could perform solo acts in short plays or appear in adaptations of longer plays.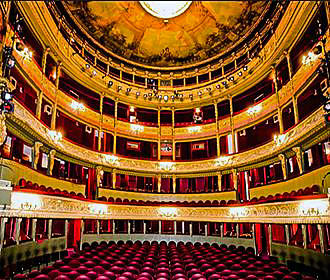 However, it was closed a few years later for renovations and reopened after the July Revolution with the name of Theatre Gymnase Dramatique. In 1844 was taken over by Adolphe Lemoine or Montigny as he was known, who wanted to entice a wider audience by providing different types of plays,and from then on some of the notable playwrights included Honore Balzac, Alexandre Dumas and Georges Sand.

A playwright by the name of Henri Bernstein took over the Theatre du Gymnase in 1939, and then in 1962, Marie-Jeanne Bellon, better known as Marie Bell, took over and being an actress she even starred on stage at the theatre. And after her death this theatre has often been referred to as the Theatre du Gymnase Marie Bell.


About Theatre du Gymnase in Paris

The Theatre du Gymnase provides a wide variety of different performances to suit all tastes whether it be plays, comedies or musicals, just like Flashdance showing in 2014, or SebMarx Stand Up Comedian shows.
You will also find that there is an Italian restaurant located here on the second floor, which is called the Marie Bell restaurant, that was named after the former performer and director of the theatre Marie Bell, yet there is also a bar open prior to a performance and also during the intermission.

And although the Theatre du Gymnase does not look overly sumptuous from its facade, the elegance of the decor exudes the glamour of times gone by with its ornate carvings by the balconies through to the painted ceiling and mosaic floors.


Visiting Theatre du Gymnase

As you can no doubt appreciate, the different types of shows and performances also have a variety of costs, plus the tickets will range in price depending upon what section of the theatre you wish to be seated in, so on these points, it is impossible to provide any ideas on cost.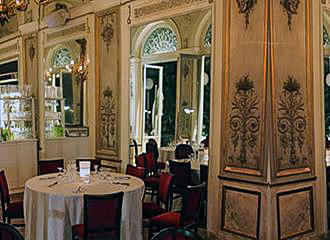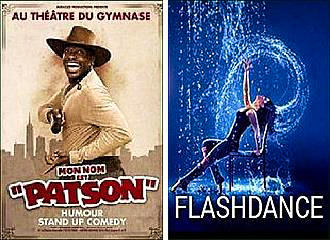 Yet you will find a very wide variety of different performances suitable for all tastes, and some are even in English, but tickets do have to be purchased in advance, and unfortunately are not refundable.

Now, the Theatre du Gymnase opens its door 45 minutes prior to the start, so it allows people time to get seated and maybe have a pre show drink, yet the Marie Bell restaurant is open prior to a show for an Italian dinner, or afterwards if you prefer this option.

And as for getting to the Theatre du Gymnase Marie Bell, you will find it located in the 10th Arrondissement just up the road from the Choco Story museum in an area where lots of other theatres in Paris are also located.

As for public transport, you will find that the nearest Metro station is the Bonne Nouvelle stop via stops lines 8 or 9, and the bus numbers 20, 39 48 and 85 will also get you close by. Yet if you are a little more energetic and are utilising the Velib self service bike hire scheme, then the nearest bike station is less than 100 metres away from the theatre.