HD photographs of Voltaire statue at Comedie Francaise - Page 1108

We were in the 1st Arrondissement of Paris at the Comedie Francaise, when we took these high definition photos showing a statue of Voltaire Seated, which was sculpted by Jean Antoine Houdon.

<< Previous 1101 1102 1103 1104 1105 1106 1107 1108 1109 1110 Next >>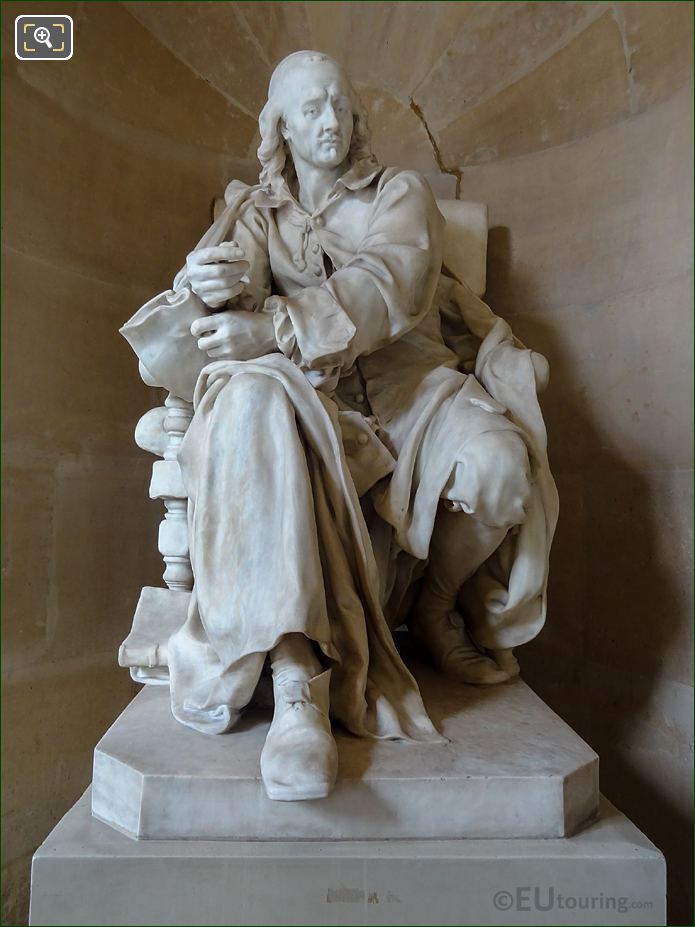 Voltaire, who was actually born with the name Francois Marie Arouet in the November of 1694, yet became known by his pen name of Voltaire, was a writer, historian, philosopher, playwright and advocate of freedom of religion and freedom of speech, so this first HD photo shows a statue depicting Voltaire who was a very talented and versatile writer with much wit.
However, Voltaire also had a very turbulent life and was not always liked, even ending up in exile in Switzerland for twenty years, but this was when a literary society decided to pay tribute to Voltaire and launched a public subscription for a statue to be sculpted in his honour.

It was the first time that a living author was to be honoured, which had previously been a royal prerogative, and the person chosen to produce the statue was Jean Baptiste Pigalle, yet known as Voltaire Nude, showing his fail frame due to his age, which is now held within the Musee du Louvre, the statue met with great disapproval and some ten years later a statue called Votalire Seated was sculpted by Jean Antoine Houdon.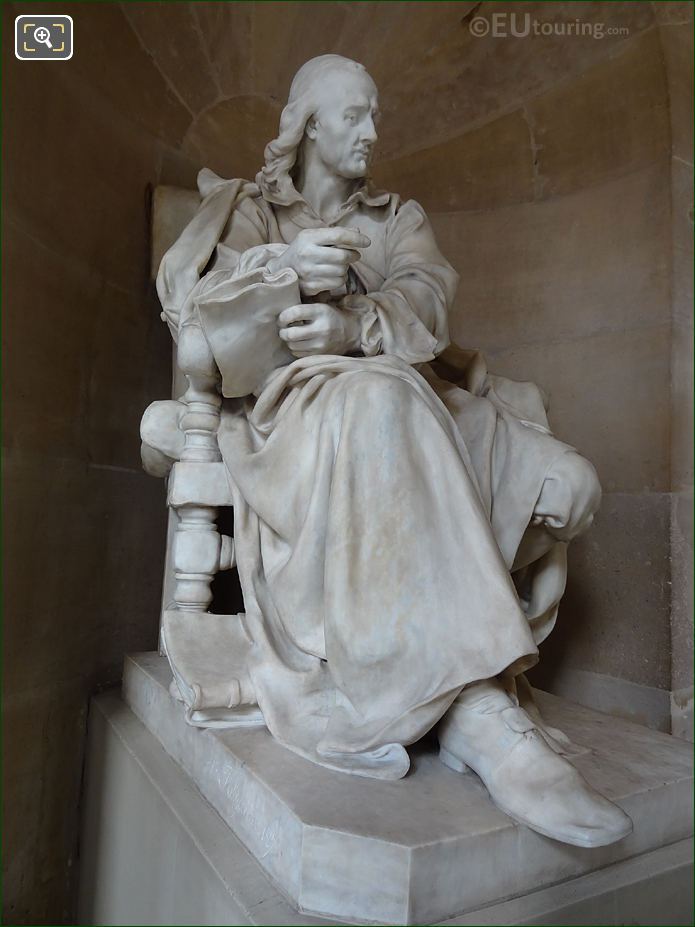 So here you can see the statue of Voltaire Seated at the Comedie Francaise, which was produced in marble by Jean Antoine Houdon who was born in Versailles in 1741 and studied under Jean Baptiste Pigalle who produced the first statue of Voltaure at the Academie Royale de Peinture et de Sculpture in Paris, before it became known as the Ecole des Beaux Arts.

Jean Antoine Houdon won the Prix de Rome in 1761, which meant he could spend time in Italy furthering his studies and gaining a good reputation, especially with an anatomical model that has served as a guide for artists since his time, and upon his return to Paris started to receive many different public commissions.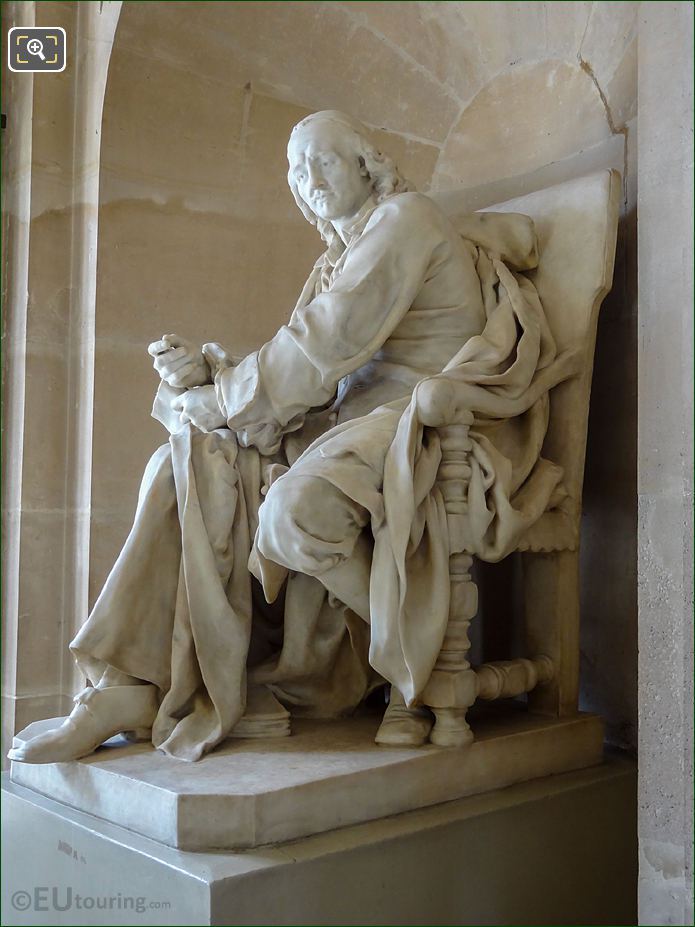 Now some places state that this particular Voltaire statue was sculpted in 1781, whereas other sources state 1788, however, Jean Antoine Houdon also produced other sculptures and busts of Voltaire, with portrait busts being his speciality, one of which depicting Voltaire can now be seen at the Chateau de Versailles and Jean Antoine Houdon was even requested to travel to America by Benjamin Franklin to produce sculptures of George Washington in various attire and poses.
Voltaire did return to Paris in 1778 in February with very ill health, yet managed to see the performance of his play Irene in March where he was treated as a hero by the audience, and he passed away in the May of 1778, yet because of his views and criticism of the Church, he did not originally have a proper burial, however, his remains were transferred to The Pantheon in 1791 after a procession through Paris that reportedly saw over a million people attending.

And even today his plays are still performed at the Comedie Francaise, which is why, as you can see from this photograph, the marble statue of Voltaire sits on top of a large pedestal within an alcove in a prominent position in the lobby of the Comedie Francaise located on the Rue de Richelieu by the Place Colette in the 1st Arrondissement of Paris.

<< Previous 1101 1102 1103 1104 1105 1106 1107 1108 1109 1110 Next >>


If you would like to use any of these photos for non commercial use we only ask that you please do include recognition to ourselves "eutouring.com", but if you are not sure with regards to usage, please contact us.