HD photographs of Pierre Corneille sculpture at Comedie Francaise - Page 1088

We in the 1st Arrondissement of Paris at the Comedie Francaise by the Place Colette, when we took these high definition photos showing an inscription and a bust of Pierre Corneille, which was sculpted by Denys Puech.

<< Previous 1081 1082 1083 1084 1085 1086 1087 1088 1089 1090 Next >>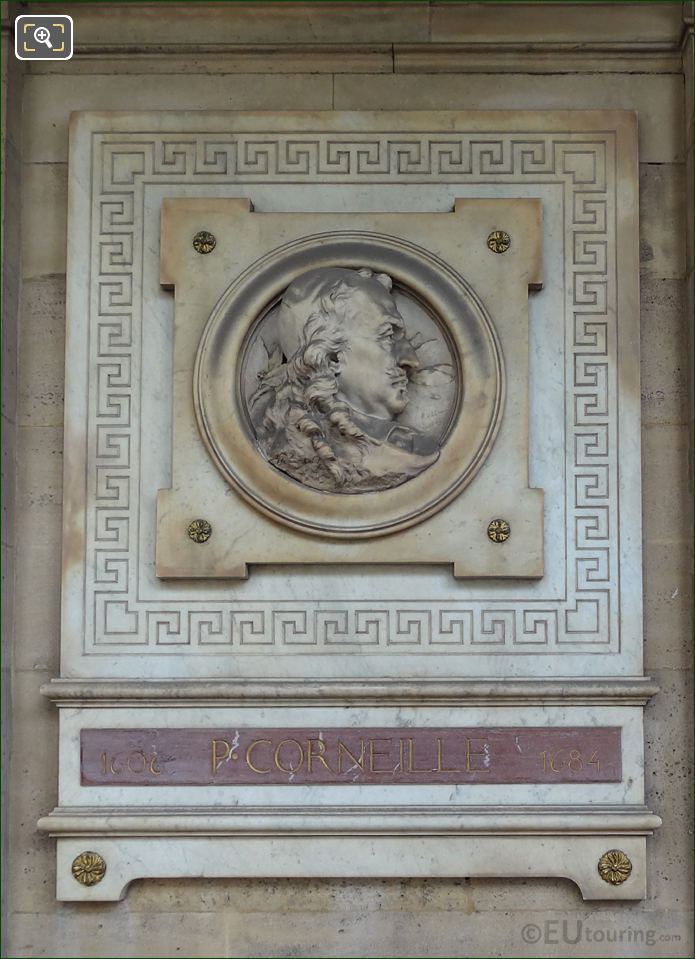 This first HD photo shows a medallion style bust located within a surround on a facade of the Comedie Francaise at the Place Colette, which was sculpted by Denys Puech who was born in 1854 and studying under people such as Francois Jouffroy and at the ecole des Beaux Arts, he became a French sculptor winning the Prix de Rome in 1884.

Denis Puech, sometimes spelt Denis Puech was a prominent artist of portrait statues and busts, receiving numerous commissions from the state, producing over 500 different works, even though he became a professor at the Fine Arts School and then director of the Villa Medici French Academy in Rome for some years, and prior to passing away in 1942, Denys Puech set up a museum in Rodez, which is where many of his statues and sculptures can be found today.
Now this next close up photograph shows the medallion style bust of Pierre Corneille, and if you look very carefully you can see where the artist has signed his name along with the year of 1909, which was when this bust depicting Corneille was sculpted.

So, to give you a little background information, Pierre Corneille was born in 1606 and became a French Tragedian, in other words a playwright who specialised in Tragedy style drama, and he is classed as one of the three greatest 17th century French dramatists, with his best known play being Le Cid, even though this caused controversy for its style at the time.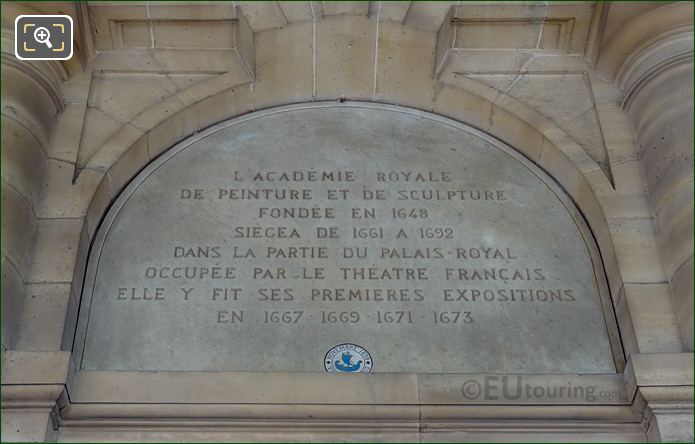 You will find that there is an inscription set into the wall of the Comedie Francaise above this bust of Pierre Corneille, and when this is translated into English, this generally reads;


The Royal Academy of Painting and Sculpture founded in 1648.

Staged from 1661 to 1692 in the part of the Royal Palace occupied by the French Theatre, she made her first exhibitions there in 1667, 1669, 1671 and 1673.

And basically, this relates to the fact that the Comedie Francaise, also known as the Theatre Francais, was not originally in this place within a part of the Palais Royal, as this was only founded in in 1680 by King Louis XIV, and before this it was the home of the Academy of Painting and Sculpture.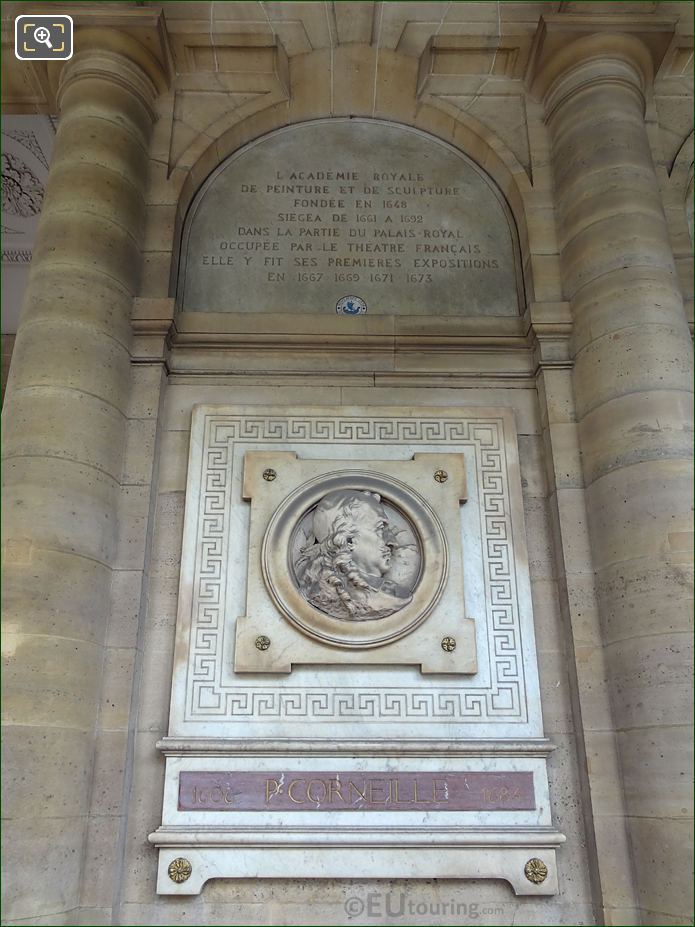 Yet here you can see the entire section with the bust made of marble along with the inscription and this is one of four that are located on the facade of the Comedie Francaise at the Place Colette, which were all sculpted by Denys Puech in the year 1909.

<< Previous 1081 1082 1083 1084 1085 1086 1087 1088 1089 1090 Next >>


If you would like to use any of these photos for non commercial use we only ask that you please do include recognition to ourselves "eutouring.com", but if you are not sure with regards to usage, please contact us.