HD photographs of Saint Gabriel statue on Eglise de la Madeleine in Paris - Page 1031

We were at the Eglise de la Madeleine in the 8th Arrondissement of Paris, when we took these high definition photos showing a statue depicting Saint Gabriel, which was sculpted by Antoine Laurent Danton.


Paris Statues
- << Previous 1031 1032 1033 1034 1035 1036 1037 1038 1039 1040 Next >>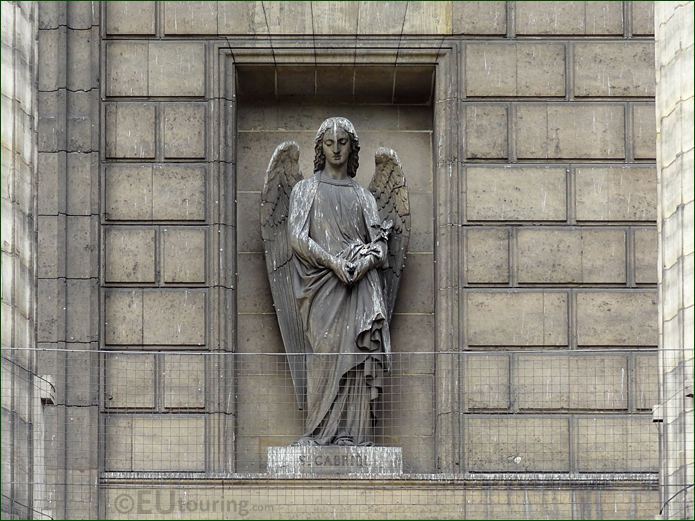 The Eglise de la Madeleine has thirty-four statues positioned within niches on its exterior facades, with there being three archangels and a guardian angel on the borders, and in this first HD photo you can see the statue depicting Saint Gabriel, also known as the Archangel Gabriel.
This next close up photograph shows Saint Gabriel holding what looks like it could be a lily or a branch from Paradise, which is often one of his symbols, although another is a horn he blows indicating God's return to earth, so hence Gabriel is classed as the Patron Saint of Messengers, Communication and Postal workers.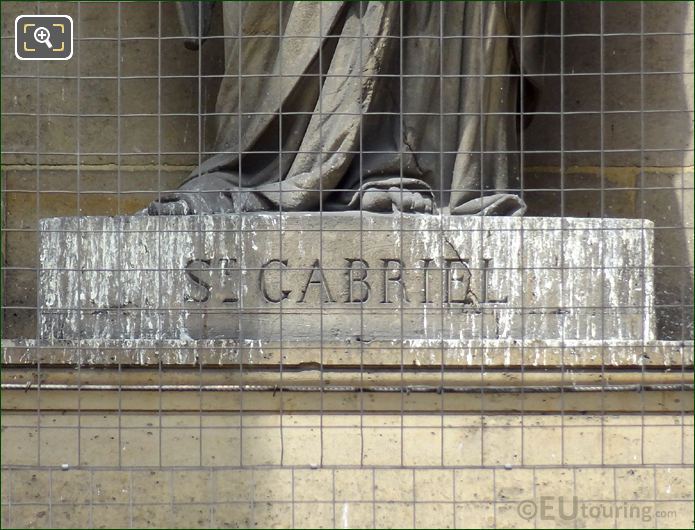 Saint Gabriel is mentioned in Christianity within the Old Testament in Daniel and described as one who looked like man, yet he is also mentioned within the New Testament in Luke and described as an angel of the Lord who spoke to the Blessed Virgin Mary stating she would have a son of God, Jesus.

However, the feast day for Saint Gabriel was only added to the General Roman Calendar in 1921, yet the date was changed in 1969 to 29th September to coincide with the feast days of Archangels Saint Michael and Saint Raphael.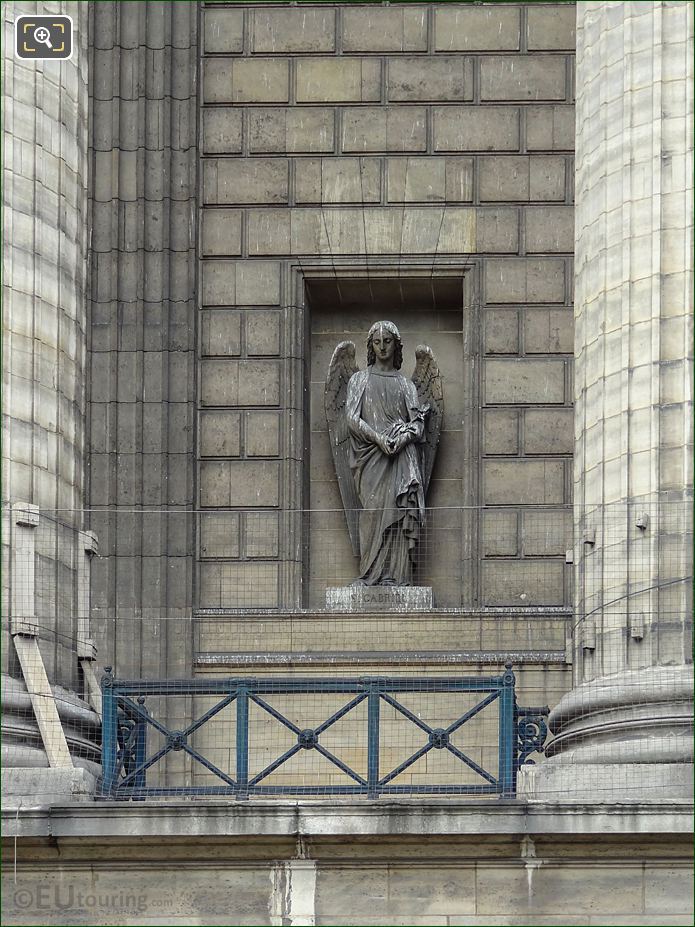 Now this particular statue was sculpted in stone by Antoine Laurent Danton who was born at Saint-Cloud in 1798, and the older brother of another French sculptor, he is often referred to as Danton the Elder, to distinguish between them, and after entering the Ecole des Beaux Arts, he won the Prix de Rome in 1828, which led to many commissions.

In fact, he was commissioned for numerous portrait statues, busts and statues for different churches, and you can see works by Antoine Laurent Danton, Danton the Elder, at numerous tourist attractions around Paris like the Louvre Museum, Tour Saint Jacques, Chateau de Versailles and of course this one on the Eglise de la Madeleine.
However, in this photograph you can see the location of the Saint Gabriel statue positioned within a niche to the far left hand side of the eastern facade of Madeleine Church, which can be seen on the portico through the columns as you are standing within the square called the Place de la Madeleine.

Paris Statues - << Previous 1031 1032 1033 1034 1035 1036 1037 1038 1039 1040 Next >>


If you would like to use any of these photos for non commercial use we only ask that you please do include recognition to ourselves "eutouring.com", but if you are not sure with regards to usage, please contact us.