Saravanaa Bhavan Restaurant in Paris

This is an Indian and purely Vegetarian restaurant located in Paris, which is a part of a chain of restaurants that can be found in numerous countries around the world, and open daily until 11pm it is a great place for vegetarian cuisine.


About Saravanaa Bhavan Restaurant

The Hotel Saravana Bhavan chain of restaurants was first founded in 1981 by Mr P Rajagopal, who is known fondly as Annachi, and soon afterwards he was joined in the business by his two sons who took the business to new levels opening restaurants in different countries.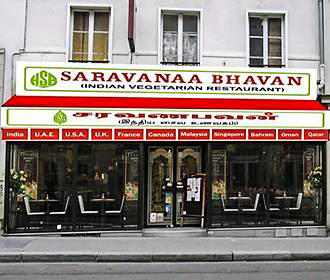 The concept was to provide authentic Indian food, but on a purely vegetarian level, with a uniqueness of subtle variations of traditional Indian cuisine from numerous different parts of India to showcase the diversity of the culture and regions.

Incredibly, there are now over 30 different restaurants within the home country, yet there are also around 45 Hotel Savana Bhavan restaurants around the world, including the Savanaa Bhavan restaurant in Paris, which first opened in the June of 2010, and they have also expanded into providing things such as their own brand of vegetarian ice cream.

And you will find the Savanaa Bhavan Indian Vegetarian restaurant in Paris is decorated in a crisp clean, almost oriental style with black tables and designer chairs with tones of grey and brown floors, yet with the large windows and lots of mirrors, there is plenty of light, which makes the restaurant have a chic feel.
Vegetarian Cuisine at Saravanaa Bhavan

Now as you have no doubt already been reading, this is purely a vegetarian restaurant in Paris, that provides Indian cuisine with the authentic aromatic spices that are utilised in every conceivable dish.

And with fresh produce from the markets prepared daily, the menu does change according to what is available, but you can be assured of items such as Dosas on the menu, which are rice and lentil crepes or pancakes, which can be plain or with fillings such as potatoes and onions.

There are starters such as spring rolls or batter fried mushrooms cooked with red chilli and herbs, many different rices, and breads such as naan.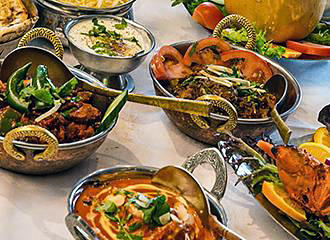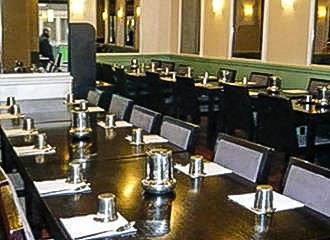 There are many dishes you may well recognise the names of such as Masala, Rogan Josh, Jal Frieze and Biriyani and some of the dishes you could enjoy are a traditional Mixed vegetable curry, Batter fried seasoned vegetables sauteed with flavoured vegetables served with manchurian sauce.

Other delights could be Basmati rice cooked with green peas & mild Indian spices, Mixed vegetables, cottage cheese, mushrooms, spinach and capsicum cooked with butter gravy or Steamed cauliflower cooked with onion paste & fine Indian spices.

Not forgetting the desserts including their own ice cream or perhaps a fruit salad would be more to your liking, and you may be pleased to know that the menu has explanations of the dishes including an English translation, so you will at least know what you are ordering.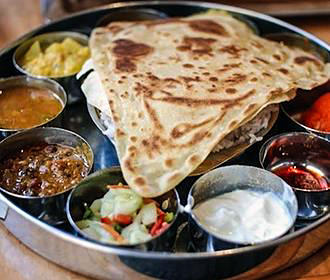 Visiting Saravanaa Bhavan Indian Vegetarian Restaurant

The Saravanaa Bhavan Indian Vegetarian Restaurant is located in the 10th Arrondissement close to the Gare du Nord Train station in Paris, and it is open daily from 10.30am through to 11pm.

Reservations are not necessary unless you are looking to go as a large group, however, this has become very popular, especially when you consider that vegetarian food in Paris is hard to find, and the restaurant can only accommodate 80 people at any one time, so we do recommend picking your times if possible.

Now getting to the Hotel Saravana Bhavan restaurant is easy with the public transport in Paris, as it is exceedingly close to the Gare du Nord train station, which serves the Eurostar, there RER trains via lines B and D and the Paris Metro via lines 4, 5 and 7.