La Fidelite Brasserie Restaurant and Club

The delicious menu in this chic Brasserie, La Fidelite will make your mouth water with its tempting menu, yet there is also an apartment above the restaurant that is specifically for private receptions, however, down below you have La Cave, with its traditional arched stone ceiling and low lighting with a dance floor for late night clubbing.


About La Fidelite

Even before you enter this brasserie and the cave club, the facade stands out with its neon colours of greens and pinks, that makes it stand out for those of you who want to be out late at night with friends.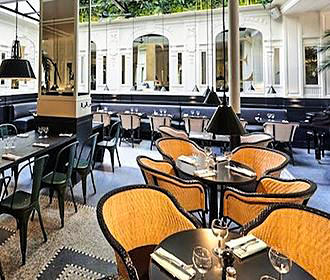 And in the hands of an inseparable pair, La Fidelite has been completely revitalised with an unpretentious menu, but still providing fine French cuisine in an elegant but almost retro style of decor with stucco, mouldings, crisp white tablecloths and plenty of mirrors all around the restaurant.

You will also see an elegant art nouveau staircase that leads up to the Appartement, which is available for private hire, cocktail parties, etc that has plenty of seating, a dining table and even a double bed, just like an apartment in Paris.

However, underneath the restaurant you enter a space called the Cave with its brightly lit jukebox, the comfortable smart leather settees, wooden coffee tables and the traditional arched ceilings, which are still showing the original stonework of the cellar. And these complement the elegant yet traditional and dim lit area provided from small table lamps and lights around the bar that are like candles, but there is a nice sized dance floor to enjoy and while away the evening.
French cuisine at La Fidelite Brasserie in Paris

Serving unpretentious yet fine French cuisine in a friendly, welcoming atmosphere, for starters you could have delights such as Utah Beach oysters from the Normandy region of France, a plate of Whelks with a spicy mayonnaise, an Egg casserole with truffle or a Lentil salad with fresh herbs.

Main courses at La Fidelite could be delights such as Lamb shanks with preserved lemons and almonds, a Steak with potato gratin, Sea Bass with fennel and a champagne sauce and many others.

You could then opt for a cheese platter with black cherry jam or perhaps one of their very tempting desserts like Creme Brulee prior to going downstairs to this unusual place and dancing the night away, or just enjoying relaxing with a drink.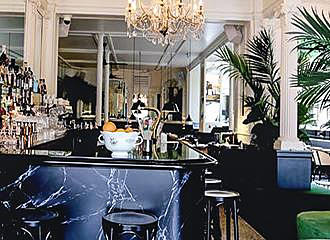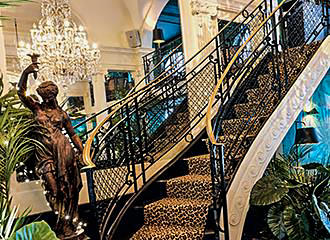 Visiting Le Fidelite Brasserie and Club in Paris

La Fidelite is located in the 10th Arrondissement close to the Grands Boulevards, not far from the Gare de l'Est train station in Paris, which serves the RER and also the Metro, however, the nearest Metro is called the Chateau d'Eau stop.

You will find this brasserie and club open from 8pm through to 1am, but we would like to point out that reservations are highly recommended, and if you do wish to have the apartment upstairs for a private function, then you would also need to arrange this well in advance. Yet La Fidelite does close on certain days, so it is also advisable to check prior to visiting.