Restaurant San Francisco in Paris

This is an Italian restaurant in Paris that was first established just after World War II, and still running today, it has traditional decor and recipes with handmade pasta and fish specialities that even attract stars and producers to this day.


About Restaurant San Francisco

It was back in 1948 that Pietro Berdondini first created the San Francisco restaurant in Paris, which was actually named in honour of a conference that had been held in 1945 in San Francisco to promote dialogue, exchange, social progress and economic development between different countries.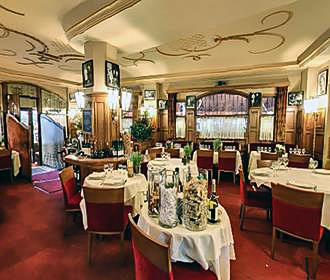 From first being established, this Italian restaurant in Paris became a place for people to meet, which included cinema stars like Orson Welles and Sophia Loren along with many others including Marie Jose and Umberto of Savoy, heirs to the Italian throne.

The Restaurant San Francisco was taken over by Carlo Bianchi in 1979, however, the decor including the woodwork, copper lamps, and Italian style wall fresco, the wooden chairs contrasting with the crisp white tablecloths and many old photographs from times gone by, are still in place today for people to enjoy and reminisce.


Italian Cuisine at the Restaurant San Francisco

As you have no doubt already gathered, the San Francisco restaurant serves Italian cuisine, and they provide traditional cuisine with a touch of culinary modernity that combines different colours and flavours to provide an enjoyable experience along with traditional homemade pasta.
And combined with the friendliness and warmth of the staff and regulars, you can enjoy antipasti dishes such as an assortment of hors d'oeuvres or beef carpaccio, rocket salad and parmesan for a cost of around €15 to €18 as of 2014.

The freshly made pasta such as Fettuccine with prawns, spider crab peas, zucchini coulis langoustines are an average cost of €26 and risottos range in cost from €26 up to €30.

But the Restaurant San Francisco has many other dishes to choose from including a meat section including dishes like Sliced beef tenderloin with rosemary, garlic and sage, Lamb chops baked with garlic, rosemary and thyme or Veal medallions with mozzarella gratin parma ham and sage.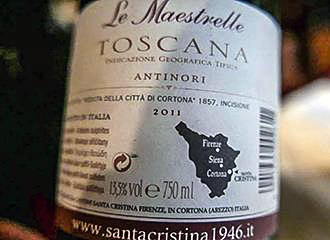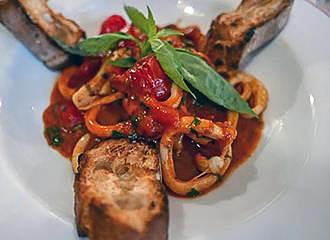 Or there are fishes dishes like Squid a la plancha, pesto sauce and mashed potato, Tuna fillet a la plancha, Sicilian sauce (capers, black olives and tomatoes) and spinach, Langoustines and zucchini fries with tartar sauce or Fillet of sea bream with mushrooms and fried artichokes.

And the meat or fish courses are an average cost of around €28 as of 2014, but you can then round off your tasty and well presented meal with a very tempting dessert, and these are approximately €10.


Visiting Italian Restaurant San Francisco

You will find this Italian restaurant located in the 16th Arrondissement close to the River Seine and the Pont Mirabeau bridge and it is open on a Monday to Saturday along with all national French holidays, yet is always closed on a Sunday.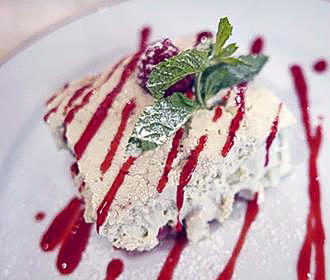 Lunch is available from midday through to 2.30pm and evening meals are from 7.30pm through 11pm, however, we would like to point out that reservations are highly recommended at the Restaurant San Francisco.

Now when it comes to public transport in Paris, the nearest Metro station is the Mirabeau stop via line 10, or on the opposite bank over the bridge you have the Javel - Andre Citroen metro stop along with the RER train station called Javel that serves line C.

Yet if you are up to it, taking a leisurely stroll along the bank of the River Seine is a nice way of getting to this restaurant, and it is only approximately 25 minutes from the Eiffel Tower and you pass monuments such as the Statue of Liberty on your way.