Musee Bouchard museum in Paris

The Musee Bouchard is a museum dedicated to the sculptor Henri Bouchard, and was located in Paris within the studio he had constructed, however, due to the expansion, the space was no longer appropriate and this has now been moved to the Musee de la Piscine in Roubaix, even though the association still has its base at this location.


A bit of history

Henri Bouchard was born in Dijon in 1975 and studied to become a sculptor, moving to Paris in 1895 and enrolling in the Fine Art School, where he then gained a Prix du Rome. And after being in Rome for a few years he travelled to different countries including Greece and Tunisia, but by 1906 he had decided to settle in Paris.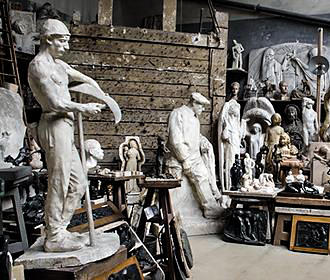 Then later he was called up to serve during World War I, but after the war had come to an end, Henri Bouchard returned to Paris and his dormant studio, which was when he decided to have a larger studio constructed due to the many commissions for his sculptures that he was receiving.

Even though he did travel in Europe at other times, Henri was based in Paris for the remainder of his life, and he produced an incredible amount of different works totalling over 1,000 mainly in bronze, stone and plaster, and he died in Paris at the age of 85, yet his legacy was to live on.


About Musee Bouchard

Having been buried next to his wife in a completely different region of France, the family of Henri Bouchard decided to preserve his home and the studio workshop completely in its original state, and it was opened to the public in 1962.
An association was then founded called the Friends of Henri Bouchard and the friends handed over the entire collection of works and the studio in 1984 with a view to making this a more prominent museum in Paris.

And in fact, hundreds of thousands of people have visited over the years, but this also meant that the museum continually expanded, and meant that it would have to be re-housed in a larger and more suitable space, so the decision was taken to close the museum temporarily until everything could be moved to a different location and organised properly.

Unfortunately, the decision was taken to completely move the whole museum out of Paris to a place called Roubaix, which is still in France, but close to the Belgium border, and the museum is called the Musee de la Piscine.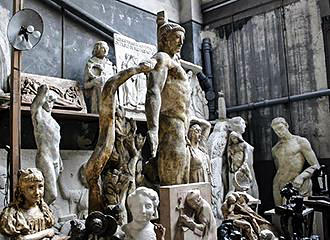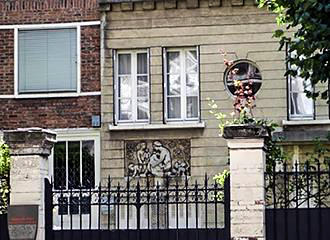 Yet one thing that the Association des Amis d'Henri Bouchard has done, is completely reconstruct his artists studio exactly as was, and although this new museum was meant to open in 2010, according to their website, it is now meant to open during 2014, however, the association is still located in the same place in Paris.

But you will be pleased to know that even though the Musee Bouchard is not in Paris any longer, there are numerous works of his that are dotted around the city for all to admire. And these are not just within museums such as the Musee d'Orsay and the Petit Palais, but also in public places such as the Apollo statue on the terrace of the Palais de Chaillot, and tombstones he created for people within the Pere Lachaise Cemetery.