Les Noces de Jeannette Restaurant in Paris

Located right by the Opera Comique, Les Noces de Jeannette is a gourmet restaurant in Paris that serves a la carte lunches and dinners, yet also caters for private functions, parties, etc, and with its refined, elegant decor and cuisine to match, this is a lovely setting for a gourmet evening dinner in Paris.


About Les Noces de Jeannette

Originally in the same place as you will find the Noces de Jeannette restaurant today, there was once a restaurant called Poccardi, which was at the turn of the last century, however, since it changed to the name we know it as today, this venue has become recognised for a fine dining experience without the extortionate prices of many establishments.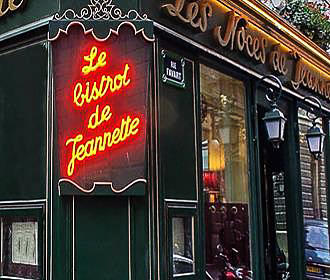 With an elaborate, yet exquisite decor that has a warm atmosphere with beautifully laid tables and crisp white napkins, you cannot fail to be impressed. Yet apart from the ground floor, which is open for lunch and dinner, the first floor has five different rooms iin completely different styles from the 1930s and lots of posters to an elegant Haussmann era styling, and these are reserved for private functions.


Cuisine at Les Noces de Jeannette gourmet restaurant

Now this is a gourmet restaurant in Paris and the dishes served represent this from the competent and talented chef, and the menu does change with the seasons and also with what fresh ingredients are available.

However, at Les Noces de Jeannette you could experience starters such as 6 Burgundy snails or a Mesclun salad with parmesan and smoked duck filet, but perhaps a Terrine of chicken livers, a home-made Foie Gras or a fish soup in a Provencal sauce with croutons would be more to your liking.
And yes, as you can tell, there are plenty of choices on the a la carte menu, and a main course could be delights such as a Duck leg with spices or Salted cod with chorizo, yet you may prefer a Steak with green peppercorn sauce, a Sliced chicken breast with mushrooms, or Sea Bream in an anise sauce.

Desserts at Les Noces de Jeanette are also very tempting and could be something like a Chocolate cake with vanilla flavoured custard, Crème Brulee or a Raspberry cake with blackcurrent sauce. However, there are also a selection of ice creams and sorbets available that are made with 100 percent natural ingredients.

And to give you a rough idea on the cost, to dine at this gourmet restaurant in Paris, a starter is an average cost of €9, a main course is approximately €20 and desserts are around €8 as of 2014. But this is a rough guide and of course, prices do vary, but they also provide specials, or formulas as they are known, along with the dish of the day, etc.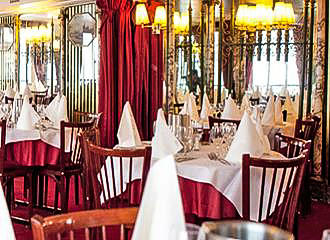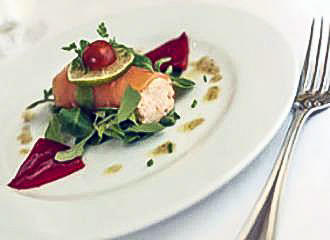 Visiting Les Noces de Jeannette restaurant

Unfortunately, although this restaurant in Paris is open for both lunch and dinner, at present we are not sure on the exact hours, so it is worth checking, and although not always necessary, reservations are recommended. But if you wish to have a private reception, function, party or meeting, etc, then these need to be booked in advance along with all the specific requirements such as cocktails, buffet, sit down meals, etc.

Now, deciding to visit Les Noces de Jeanette is very easy considering its location by the Opera Comique and being situated close to the Opera Garnier and the Grand Boulevards. So, the nearest Metro station is called the Richelieu Drouot stop via lines 8 or 9, alternatively, the Opera stop is via lines 3, 7 and 8. Yet if you are travelling by bus then you would need the bus numbers 20, 29, 39, 42, 48, 52, 67, 74, or 85, which all have stops nearby including the Richelieu Drouot metro station in Paris.