Le Royal Monceau Raffles - Palace Hotel in Paris

The Royal Monceau is not just classed as a 5 star hotel, but it now has the prestigious title of a Palace Hotel, which goes above and beyond with its elegant, refined decor and ultimate in services and luxury, even including the largest hotel swimming pool in Paris, an art gallery and a private cinema, not to mention its sumptuous rooms and numerous other facilities.
Average Double
€1,200 - €2,500
---
About Le Royal Monceau Raffles Paris

Le Royal Monceau has been a luxurious 5 Star hotel in Paris for many years, but in 2013 it received the status of a Palace Hotel, which means it goes above and beyond the expectations of this ultimate accolade with additional services and qualities.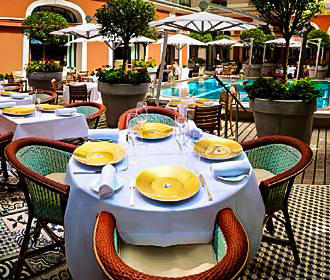 ---
Having had an entire renovation of the hotel that lasted two years costing over 100 million Euros, Le Royal Monceau re-opened its doors after this time with its modern and luxurious facilities, renovated rooms and the latest technologies, combined with exceptional staff, many of which are classed as polyglot staff and not just multilingual.

The French designer Philippe Starck was instrumental in the redesign of this luxury hotel providing a more modern appeal, yet still respecting the history and prestige of the hotel, which first opened its doors back in 1928 and it still retains its original character, but with refined and unusual touches for that more personalised experience.
You can expect the ultimate in services that you would get within a 5 Star hotel in Paris, yet along with the impressive staff providing a full concierge service, there is even a dedicated concierge service just for art. Classed as the Art Concierge, they can advise you of the exhibitions being hosted within the capital city, along with discussing the art works in the hotel and its dedicated art gallery.

If you are looking at staying at Le Royal Monceau, you probably do not need to be advised of the basics such as the 24 hour room service, the full concierge service we mentioned earlier, porters and a complete luggage service, valet parking, laundry and dry cleaning, daily international newspapers along with much, much more to make your stay in Paris an unforgettable experience.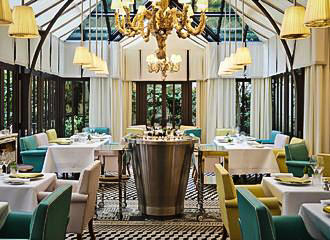 ---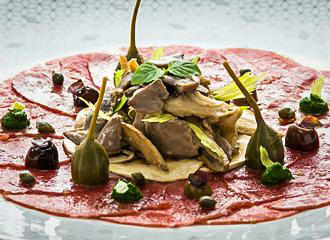 ---
Main Features of Le Royal Monceau Palace Hotel

There is a complete business centre at Le Royal Monceau with many bespoke services to make a business stay run smoothly along with three separate conference rooms available to hire for different events and meetings.

A first for France, there is also a private 99 seat luxury state of the art cinema called the Katara Cinema where you can sit back in a leather chair with a glass of champagne and caramelised popcorn watching a classic movie or a deluxe screening via the Royal Monceau film club.

Le Royal Monceau also has its very own contemporary art gallery that plays host to original exhibitions, exclusive shows and viewing of collections by different artists, plus for those of you are and culture buffs, a dedicated Art Concierge service is on hand. Yet private parties and receptions can also be hosted within this unique space, rather than within one of the function rooms.

But, for the majority of people, staying at Le Royal Monceau is all about luxury, comfort and wellbeing, so with this in mind, below you can see some of the other main highlights of this Palace Hotel.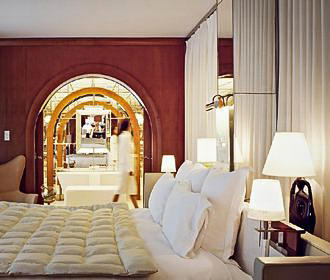 ---
Spa My Blend by Clarins

The hotel has a fitness room, a sauna and actually has the largest indoor hotel swimming pool in Paris at a length of 23 metres, which is bathed in natural light and is the centre focus of the spa called Spa My Blend by Clarins.

The spa is an exclusive place designed by the recognised interior designer Philippe Starck utilising pure white as a calm and tranquil, relaxed, yet refined setting for the ultimate pleasurable moments for both men and women and access to the fitness room, sauna and swimming pool is completely free for guests, just treatments, personal trainer, etc have to be paid for.

The high tech beauty products of My Blend were created by Dr Olivier Courtin and Clarins for a customised treatment tailored to the individual person for their needs, whatever the age, type of skin, etc with facials being very popular.

Makeup sessions along with manicures are also available, whether you wish to look your best for an evening or even specifically for a wedding, plus there is a hair salon, which is operated in partnership with Philip B, who is America's top stylist to the stars, so you definitely know you are in good hands.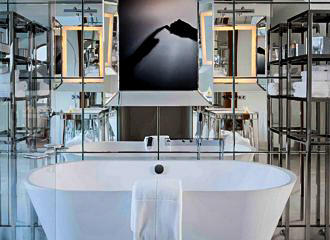 ---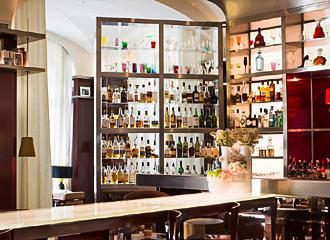 ---
Massages are available at the Spa My Blend within Le Royal Monceau and again, are based upon an individual persons needs, whether it be a sports massage, one specifically designed for pregnant women, through to detox massages and many other options, and all of these different treatments plus numerous others with too many to mention, vary in cost depending upon what options you choose to be pampered with.


Bar and Leisure Time

Le Bar Long at the Royal Monceau 5 star hotel in Paris was also designed by Philippe Starck with an unusual concept of having an exceeding long, narrow and luminous counter in the heart of this bar, which provides an entirely different chic concept.

With original drinks and gastronomic tapas served alongside, this is a comfortable area to relax, unwind, catch up with friends or business colleagues, plus you could even take breakfast here.

Also referred to as a cocktail bar, this is open for breakfast between 8am and midday, light refreshments are served between midday and 6pm and tapas is served between 6pm and 11pm, although the Bar Long is open until midnight or 1am depending upon the day of the week. From here you can also order lunch with a dedicated lunch menu, an aperitif or dinner, again with a dedicated dinner menu, which can also be served in the terrace garden during warmer and fine weather.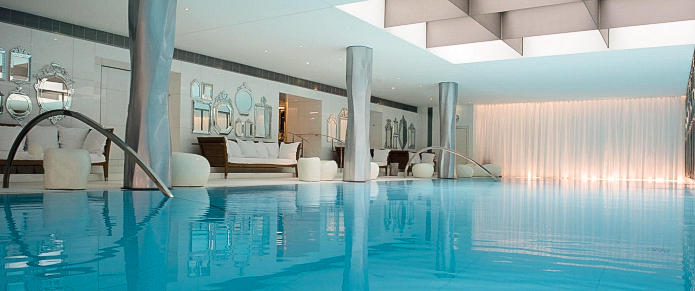 ---
Talking of the Terrace Garden, this is one of the unusual features at Le Royal Monceau, which is an oasis of greenery and in the centre there is a water feature and even the swimming pool can be seen below this.

Open every day and evening during the warmer weather, the Terrace Garden is shared between the Bar Long and the other different restaurants at the Royal Monceau Hotel, plus reservations can be accepted for dining within the Terrace Garden, although tables are allocated according to availability.

However, there is also an exclusive bar lounge called the Vinales Lounge where you have to become a member of this unique private club where you can enjoy a fine cigar and sample some of the finest spirits and get to enjoy many benefits that are exclusive to the Royal Monceau Raffles Paris Palace Hotel.


Restaurants at Le Royal Monceau

There are several different options to choose from when dining at Le Royal Monceau, with the first being their Michelin starred restaurant called Il Carpaccio, which is an Italian gourmet restaurant that you can read about in an entirely separate write up.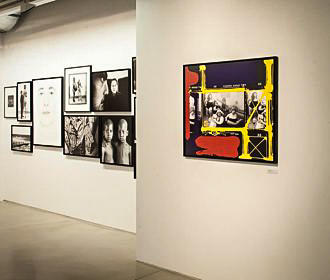 ---
Then you have Le Bar Long that we mentioned above, with lunch options on offer such as salads like the classic Caesar Salad with either chicken or shrimps, burgers and sandwiches such as the Norwegian Smoked Salmon Club sandwich along with various hot dishes like Ribeye steak served with baby potatoes and beef jus, whereas the dinner menu mainly has dishes for sharing.

La Cuisine is another restaurant at Le Royal Monceau Raffles Paris and provides breakfast from 7am through to 10.30am either in a continental style served at your table or as a buffet with a wide variety of sweet and savoury, hot and cold dishes to get your body fired up for the day ahead.

Yet La Cuisine offers a Saturday Bruch complete with a Kid's Club designed for children aged 4 years and upwards available between 12:30pm to 3:30pm, with such a choice including a sweet selection with pastries and desserts from Pierre Herme Paris, fresh fruits, fruit salad and cakes.

The savoury or salty selection includes delights such as cold cuts with various condiments and seasonings, different cheeses served with dry fruits and chutneys, smoked salmon, eggs, a salad bar, seasonal side dishes plus hot main dishes like roast beef, mini burgers, stir fried poultry and baked fish.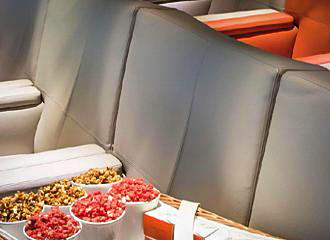 ---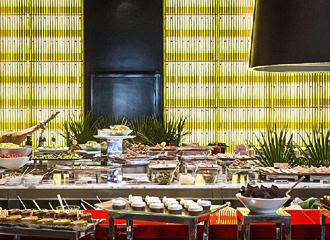 ---
Although on a Sunday they have what is called The Royal Brunch that has all the delights mentioned within the Saturday Brunch, yet with even more choice including pasta cooked to your liking there and then, a seafood selection with sushi, oysters and shellfish and a chef's selection carvery plus vegetarian dishes, which is available between midday and 3:30pm, yet must be booked in advance.

However, if you prefer the idea of Japanese food, then you are in luck, as the Royal Monceau 5 star hotel has a refined and elegant restaurant called the Matsuhisa Paris, which is the first restaurant of Chef Nobu to appear in France and is a gastronomic encounter between Asia and Latin America where you can enjoy a unique Peruvian-Japanese culinary experience.

A highly contemporary style of Japanese cuisine with sushi masters creating incredible dishes including the signature dishes of Nobu like Albacore tuna sashimi with jalapeno peppers of black cod with miso and tacos, the restaurant Matsuhisa is open for lunch on a Monday to Friday from midday through to 2:30pm.

It is also open for dinner each day from 7:30pm with closing times differing depending upon the day and during the warmer months you can dine on the terrace rather than inside if you prefer, but you do have to make a reservation prior.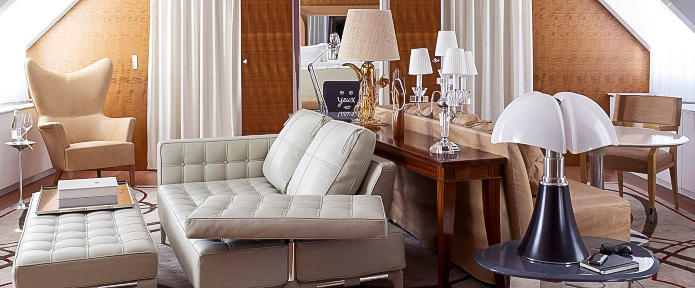 ---
Now as you would expect, dinner service is more expensive than lunch, yet there is also a far greater choice of dishes available, but you could have delights such as Clearwater shrimp tempura or salmon tataki salad for starters followed by Sake steamed Chilean seabass with dry miso, grilled chicken with teriyaki sauce or Wagyu beef fillet with wasabi salsa for instance.

Plus of course there is sushi, sashimi and maki choices, more refined options including caviar and truffles along with bites even before appetisers, tempura dishes and much more that you can order at the dinner service. There is also an eight course tasting menu available and another of an evening that is served at the Omakase bar, rather than at a table.


Accommodation at Le Royal Monceau Luxury 5 Star Hotel

There are a wide variety of different rooms and suites available at Le Royal Monceau Raffles Paris Palace Hotel, and the rooms are categorised as Studio, Deluxe or Executive, each having custom made furniture designed by Philippe Starck, along with unique works of art own by the hotel.

The rooms are equipped with a flat screen HD TV and international channels, living area including a writing desk, walk in closet, en suite bathroom with complimentary toiletries, bath robes and slippers, a private refrigerated bar with specially chosen French products, custom made quality linens and bedding plus a unique feature of an acoustic guitar.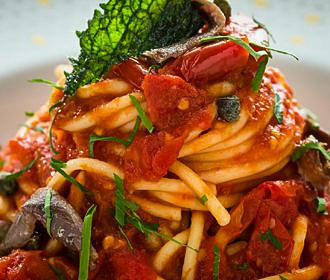 ---
Other features within the rooms include high speed internet connection, both wired and wireless, along with other technology items such as a DVD player, Wii, PlayStation and high quality audio system with iPad or MP3 connections available upon request, and some rooms have been specifically designed for disabled guests in addition to products and amenities specifically for children plus small pets are welcome.

When it comes to the suites, these are referred to as a Junior Suite, which is the smallest with a connected living area, then there is a Gallery Suite with a connected dining area and separate living room, a Signature Suite with separate living and dining room and a Lifestyle Suite, which is the largest with living room and dining room.

Each suite comes with two HD flat screen TVs with international channels and a high quality Parrot or Geneva audio system as standard along with the other facilities mentioned for the rooms above, plus the majority of suites have a Japanese toilet and a walk in shower plus a claw foot bath.

Some can even have two bedrooms for up to four people plus by booking a Signature Suite you can also receive complimentary airport transfers, however, there are also even more luxurious suites available at Le Royal Monceau.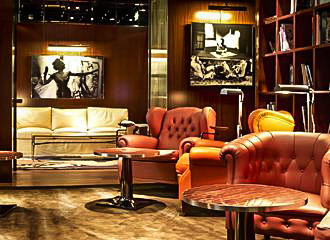 ---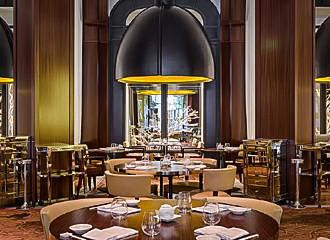 ---
To start with you have a Prestige Suite that comes with all the luxuries and refinement of a Signature Suite, but with the added benefit of a kitchen area, Nespresso machine and home cinema area plus dedicated workplace.

Then you have the Penthouse Suite, which as the name suggest is the top floor luxury suite offering superb views over the rooftops of Paris that is accessed via a private lift and with two bedrooms it has space to accommodate guests plus hold dinners and even has its own well equipped kitchen, just like your own private residence.

Although, the Royal Monceau Suite is the ultimate in utter luxury and the most spacious with a vast living room and dining room plus fully equipped kitchen, in addition to the fact that with these last few impressive suites, for an additional charge, you can also have a personalised butler service as well.
Access to Le Royal Monceau Raffles Paris

Le Royal Monceau 5 star and Palace hotel is located in the 8th Arrondissement of Paris close to many tourist attractions and the nearest Metro station is right by the Arc de Triomphe and called the Charles de Gaulle - Etoile stop, this service the Metro lines 1, 2 and 6 along with being a train station for the RER A train line.

However, the Paris bus lines 22, 30, 31, 52, 73 will also get you close by along with the Paris Night buses N11, N24, N53, N153, but as you would expect from a luxury hotel in Paris, valet parking is available along with airport transfers, which are sometimes complementary to either Orly Airport or Charles de Gaulle Airport, depending upon what type of suite you have booked.
Paris Hotel booking info

Le Royal Monceau Raffles Paris
35-37 Avenue Hoche
75008
Paris
Ile de France
France

Tel: 0033 1 42 99 88 00
Restaurant Tel: 0033 1 42 99 98 70
GPS: 48.87581, 2.30035

Website: https://www.raffles.com/paris/