HD photographs of Le Crepuscule statue in Jardin des Grands Explorateurs - Page 457

We were walking towards the Paris Observatory after having been in the Luxembourg Gardens, when we took these high definition photos showing the statue called Le Crepuscule, which was sculpted by Gustave Crauk, and this can be found in the Jardin Robert Cavelier de la Salle.


Paris Statues
- << Previous 451 452 453 454 455 456 457 458 459 460 Next >>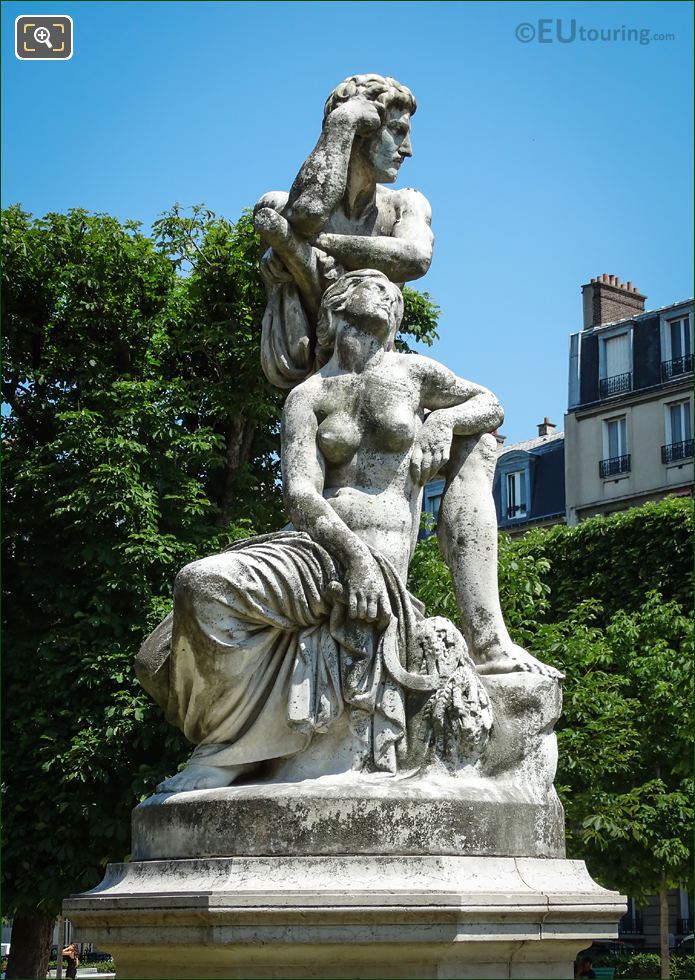 The statue called Le Crepuscule that you can see in this first HD photo translates in English to Twighlight, and it was one of four statues that were commissioned to represent different times of the day, with the others being called Night, Dawn, and Day.
But this close up angle shows just the male figure of the allegorical statue group who has the woman leaning on him, and this was made of marble and sculpted back in 1870 for the newly laid gardens, which were as an extension to the Jardin du Luxembourg.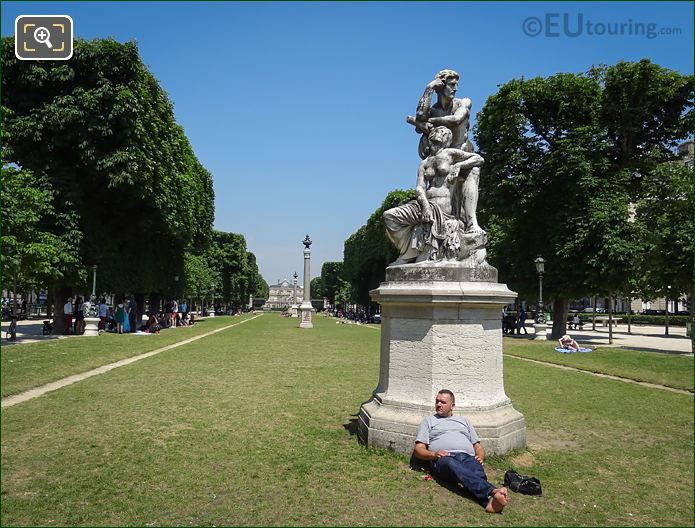 Yet in this photo you can see the long garden area, which runs alongside the Avenue de l'Observatoire, and known as the Jardin des Grands Explorateurs, there are two gardens within it, and the statue you can see here is within the garden known as the Jardin Robert Cavelier de la Salle.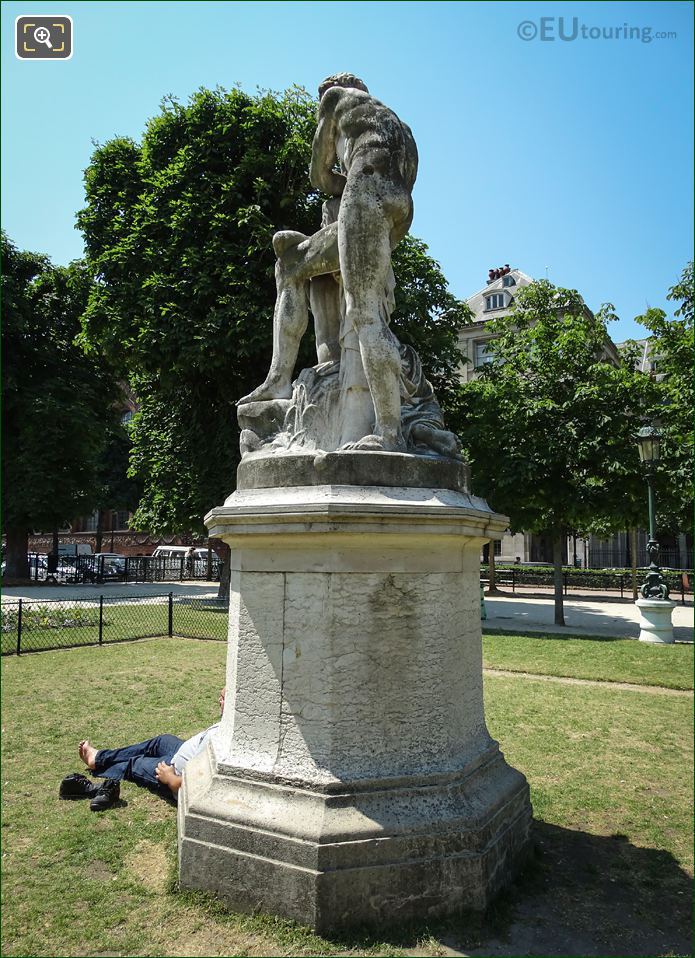 Now you may have already made the connection, but basically the gardens are known as the gardens of the great explorers, with this being dedicated to Robert Cavelier de la Salle, that contains the statues of Le Crepuscule and La Nuit, whereas the other next to it is dedicated to Marco Polo and holds the other two statues.
And this next close up of the Twighlight statue shows the detailing that went into producing this allegorical work of art, which had specific aspects that were given to each of the artists that included a man and a women, so all four statues would be on the same theme, even though they were all by different French sculptors.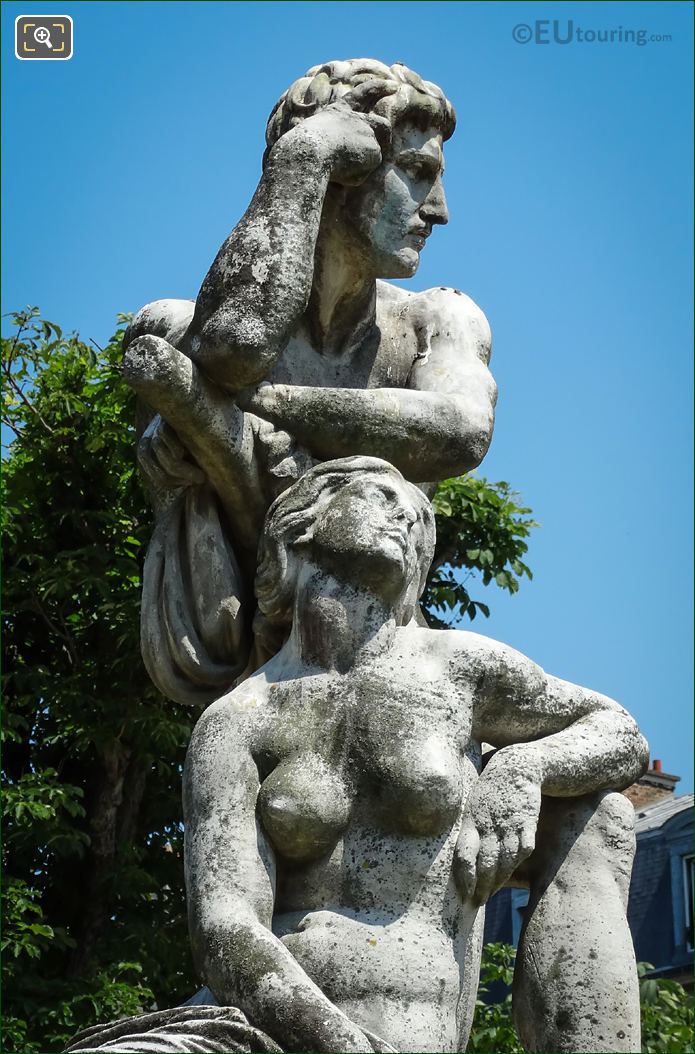 So this particular statue was produced by Gustave Adolphe Desire Crauk, however his surname is sometimes spelt Crauck, who was born in Valenciennes on 16th July 1827 and entered the Ecole des Beaux Arts in 1845.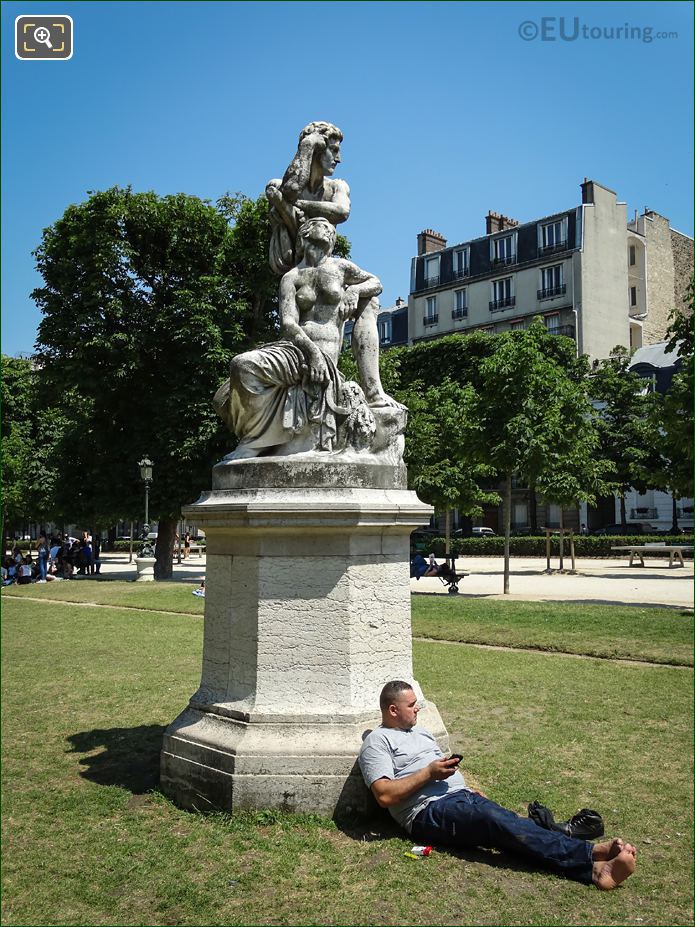 Having been taught by artists including Augustin Dumont, Gustave Crauk became a French sculptor winning the Prix de Rome in 1851, yet still presented works at Paris Salons that were shipped from Rome, which then led to numerous different commissions from the French State and the City of Paris, including this statue of Le Crepuscule.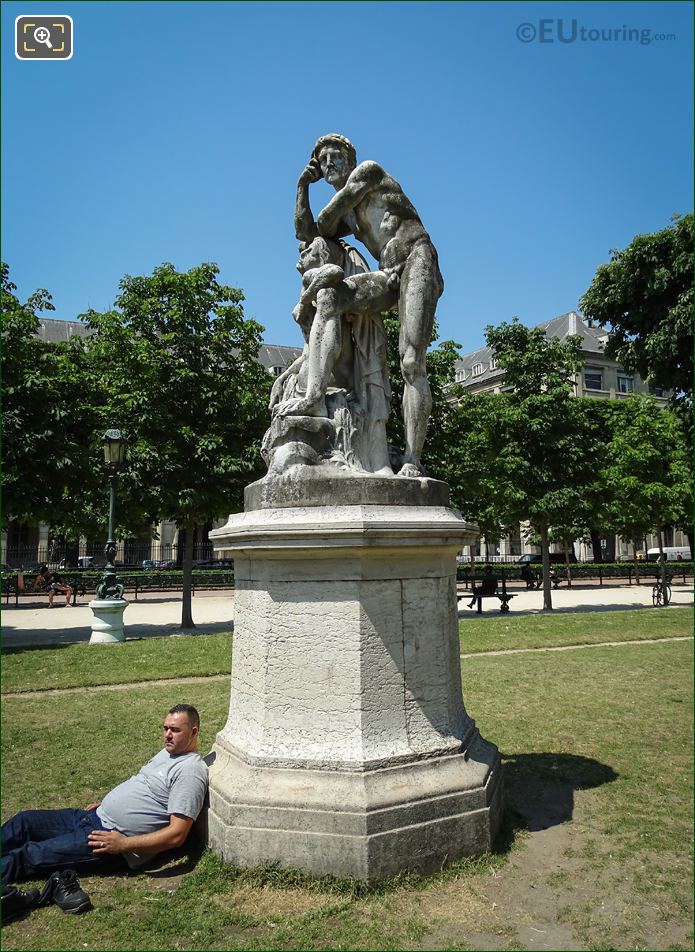 In fact, Gustave Crauk sculpted numerous statues and ornate architectural details for the Palais du Louvre Museum, the Saint Eustace church and other tourist attractions around Paris like the Gare du Nord, however, he was also very proficient at sculpting busts of famous people, and many of these are now held at the Chateau de Versailles.
And Gustave Adolphe Desire Crauk was initially award the title of Officer of the Legion of Honour in 1878, then promoted to a Commander in 1903, which was the same year that he donated many of his works to open a museum in his home town of Valenciennes, which he inaugurated, and after his impressive and very successful long career, Crauk passed away on 17th November 1905.

Paris Statues - << Previous 451 452 453 454 455 456 457 458 459 460 Next >>


If you would like to use any of these photos for non commercial use we only ask that you please do include recognition to ourselves "eutouring.com", but if you are not sure with regards to usage, please contact us.