Musee d'Art et d'Histoire du Judaisme

This museum traces the history of Jews in France, but also presents those from other European and African communities with exhibits such as art, textiles and unique documents, along with rare collections such the archives from the Dreyfus Affair, and the impact of the Holocaust.


About Musee d'Art et d'Histoire du Judaisme Museum

Originally the first museum in Paris dedicated to Judaisme was established after the holocaust in memory of all those who suffered, along with preserving the history of Jews with numerous religious objects, etc, and the name of this museum was the Musee d'Art Juif de Paris.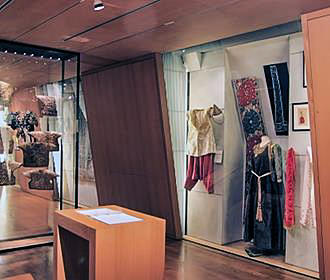 Over the years with different acquisitions and donations including many pieces from the Musee Cluny, also known as the Musee du Moyen Age, the collections have grown substantially, and it was in 1998 that the Musee d'Art et d'Histoire du Judaisme first open its doors within the fully restored historical mansion of the Hotel de Saint-Aignan.

In fact, this is a very apt place to house this incredible museum, because the Marais area itself was where lots of Jewish settled in Paris, and many resided within the Hotel de Saint-Aignan. And you can discover a sculpture within a small courtyard of the museum that was produced by Christian Boltanski and lists the names of Jews that lived in the mansion before being deported to concentration camps during World War II.

Now you will find that the Musee d'Art et d'Histoire du Judaism plays host to numerous different temporary exhibitions, yet there is an impressive permanent collection that you can discover as well, and upon entering the museum, the first room is based like an introduction with fundamental texts, symbolic items and an audio-visual presentation all relating to Jewish civilisation.

Another section relates to Jews in France in the Middle Ages with exhibits such as gravestones from Jewish cemeteries along with rare manuscripts. Plus there are numerous other rare items including a Hanukkah lamp, a wedding ring, an alms box and a seal that show the wealth of medieval Judaism before they were expelled in the 1300s.
Continuing on you can discover the Jews in Italy from the Renaissance period to the 18th century, which includes items of furniture, silverware and liturgical embroideries along with objects such as jewellery, marriage contracts and manuscripts relating to import events such as the bar mitzvah, etc.

There are a wide variety of different Hanukkah lamps from different styles, periods and origins, Dutch engravings, the development of Hebrew printing, scale models of synagogues, paintings, different textiles including a berberisca wedding dress, a Torah case and other synagogue silverware, etc that you can discover in other displays and rooms.

Of course, the Musee d'Art et d'Histoire du Judaisme would not be complete without a section devoted to the Holocaust. Yet one of the major donations presented is that of the Dreyfus Affair, and over 3,000 different manuscripts, documents, photographs, heirlooms, books, postcards, etc were donated by the grandchildren of Captain Dreyfus to the Museum of Art and Jewish History in Paris.

So, along with numerous different paintings, as you can tell, this museum in Paris is a fascinating place to learn more about the Jewish culture, its history, etc.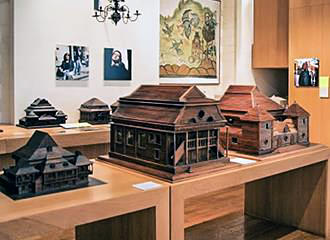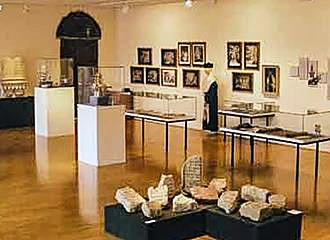 Visiting Musee d'Art et d'Histoire du Judaisme in Paris

You will find the Musee d'Art et d'Histoire du Judaisme located within the historical building of the Hotel de Saint-Aignan in Marais area, which is in the 3rd Arrondissement, and it is situated close to numerous other museums and tourist attractions in Paris.

Now when it comes to the permanent collections of the museum, this is open from 11am through to 6pm on a Monday to Friday and from 10am through to 6pm on a Sunday, however it is always closed on a Saturday and specific National French holidays such as 1st May.

Yet, the Temporary Exhibitions are open to the public from 11am through to 6pm on a Monday, Tuesday, Thursday and Friday, yet there is late opening until 9pm on a Wednesday and on a Sunday these temporary exhibitions can be viewed from 10am through to 7pm.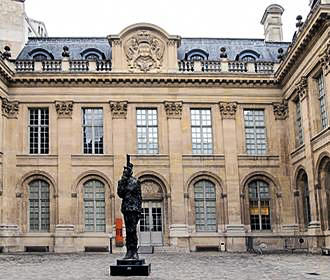 The cost of entry to the Permanent Collection is €8 as of 2015, however, this is free to visit for people aged up to 25 with proof of living within Europe, and the Temporary Exhibitions are a cost of €7, yet there is a reduced rate for people aged between 18 and 25 that reside in Europe. However, these temporary exhibitions are free to the disabled and those under the age of 18, but again, only with proof of eligibility.

But if you wish to visit the entire place, then there is a combined ticket available, which is a cost of €10 as of 2015, with a reduced rate of only €4.50 for people aged between 18 and 25 living in Europe. Yet we would like to point out that last entry to the museum is a minimum of 45 minutes prior to closing time.

You may be pleased to know that the Musee d'Art et d'Histoire Judaisme complies with the Tourist and Handicap requirements, and except for the Media Library, everything else is accessible to the physically disabled via lifts and there is a manual wheelchair available if required.

Also, guide dogs for the blind are accepted and audio guides can be provided to aid the visit, yet specialised tactile tours are also available upon prior booking and can be accomodated for up to 8 people on a special guided tour lasting around 90 minutes.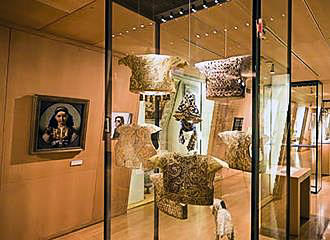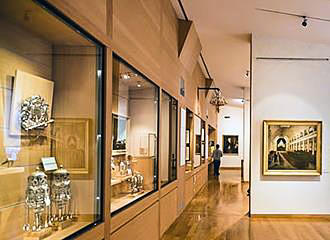 And when it comes to those with hearing impairments, there are induction loops, headphones and earphones available, plus a guided tour in French sign language can also be arranged by prior booking for groups of up to 20 people. So, for more information on these aspects or to book a guided tour, you would need to telephone +33 (0) 1 53 01 86 62.

We mentioned earlier that audio guides are available, and these are provided free of charge for tours of the permanent collection and as of 2015 these were available in French, Hebrew, English, German and Spanish.

However, guided tours are also available for individuals as well as groups with a lecturer, along with workshops for adults and children, plus seminars and lectures within the auditorium. And all of these have different costs with specific dates and times, so you would need to contact the Musee d'Art et d'Histoire Judaisme to find out more about any of these.

So, when it comes to getting to the Museum of Art and Jewish History, you will find that the nearest Metro station is the Rambuteau stop serving line 11, yet the next nearest Metro station is the Hotel de Ville stop serving both lines 1 and 11.

But the bus lines 29, 38, 47 and 75 will also get you close by to the museum, however, if you are travelling on the RER, then you would need the Chatelet-les-Halles stop serving the RER lines A, B and D.