Musee Bouglione Museum in Paris

Entertainment in Paris has always been at the heart of Parisian culture and even though it is not something we often think about, but circuses have also been a way of life within the city.


True tribute to the circus arts

The Musee Bouglione is owned by the Bouglione circus family and they opened this private museum in Paris as a true tribute to the circus arts, where it unveils all its treasures right in the heart of the Cirque d'Hiver or Winter circus.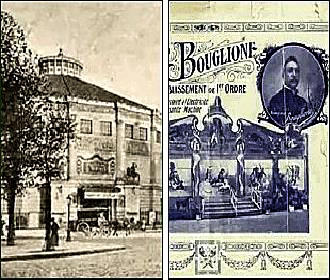 In fact the Cirque d'Hiver is not just the oldest of all circuses in Paris, but in the world, and the building was originally built back in 1852 mainly for equestrian shows, however, when you look at the history of the Cirque d'Hiver Bouglione, you will get to see that this transformed with innovations such as the trapeze, etc.

Of course, this means that the Cirque d'Hiver Bouglione circus in Paris still lives on and every winter there is a new performance created with animals such as elephants, tigers, etc along with the traditional acts like the flying trapeze, clowns and much, much more.

But getting back to the Musee Bouglione, this is spread over an area of approximately 180m squared and has numerous different exhibits on display that trace the history of the art involved with circus acts over the years.
There are documents, posters, bronzes, paintings and even old costumes from some of the original circus artists that have been collected over the years by Emilien Bouglione and then by his son Louis-Sampion.

And this museum in Paris really does give you a feel of what circuses were like years ago, along with a behind the scenes look at many different props that were also utilised, not forgetting that the Musee Bouglione is housed within this very historic building that was originally built for the purpose of circus style shows.

The collection objects and circus memorabilia is always growing, and they are also always looking for donations of items to help towards this, in order to preserve the memory and enjoyment of the traditional circus for many years to come.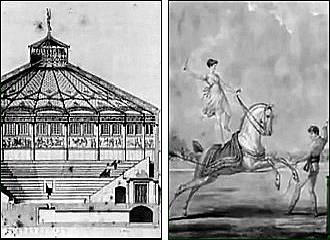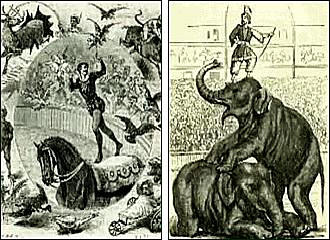 The Cirque d'Hiver Bouglione is located between the Place de la Bastille and the Place de la Republic within the 11th Arrondissement and the nearest Metro station to the Musee Bouglione is Filles du Calvaire.