Hotel de la Comete - 1 Star Budget Hotel in Paris France

A very basic budget hotel in Paris, the Hotel de la Comete is family run and has double or twin en suite rooms plus free WiFi and continental breakfast are offered, plus it is conveniently located for public transport or for enjoying the canal and Parc de la Villette.
About Hotel de la Comete in Paris

The Hotel de la Comete has been run by the same family for over 50 years, and is situated in the 19th Arrondissement close to the Rotonde de la Villette, which is one of the historical monuments in Paris that is located by the Bassin de la Villette and the Canal Saint-Martin where you could enjoy a leisurely cruise into Paris with Canauxrama that takes you to Bassin de l'Arsenal marina by the famous Bastille Square.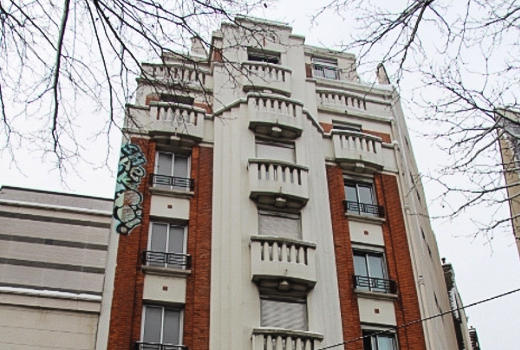 Hotel de la Comete Paris facade
It is also an easy walk to get to the Parc de la Villette with its numerous cultural and entertainment venues such as the Grande Halle former cattle market and the Cite des Sciences museum, plus this budget hotel is very convenient for public transport being that there is Metro station less that a 1 minute walk away.

Hotel de la Comete is located in a building that is spread over many floors and has a McDonalds below, you may be pleased to know that this 1 Star hotel in Paris does have a lift for easier access to the rooms, although we would like to point out that it is not a disabled friendly hotel.


Hotel de la Comete Facilities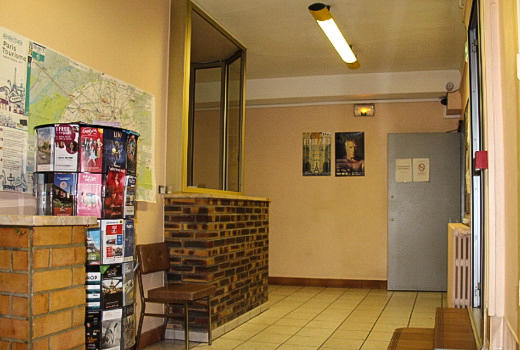 Hotel de la Comete reception and tourist information area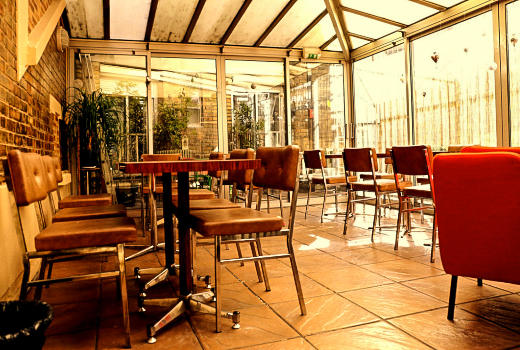 Hotel de la Comete breakfast room with tables and chairs
You may be pleased to know that the friendly staff at Hotel de la Comete speak English as well as French and are willing to help you answer any questions or give advice.

At reception there is a safety deposit box, plus an iron and ironing board are available upon request. Just off reception there is a small lounge area where you can sit and relax, have a coffee, or catch up with those back home utilising the free WiFi that is available throughout this 1 star budget hotel.
Breakfast at Hotel de la Comete is served within the conservatory style breakfast room, which is a basic continental breakfast consisting of a hot beverage, orange juice, bread in the form of traditional French baguettes, croissants and jam.


Rooms at the Hotel de la Comete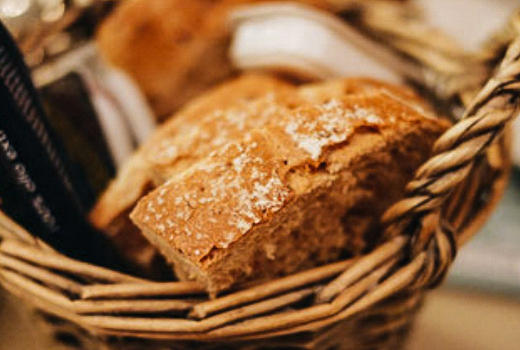 Hotel de la Comete continental breakfast breadbasket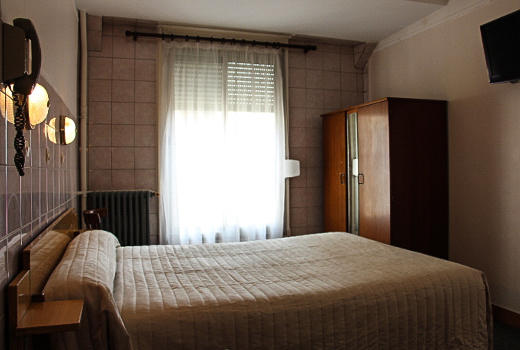 Hotel de la Comete double room with wardrobe
There are 37 rooms at Hotel de la Comete, which are small and basic, yet do have an en suite bathroom, with a hairdryer being available from reception upon request, but we would like to point out that there is no air conditioning within the building.

The rooms are double or twin, so hence suitable for those travelling as a couple, with a friend or on their own, and each has a telephone, wardrobe, a desk and chair and flat screen TV with cable channels, plus free WiFi.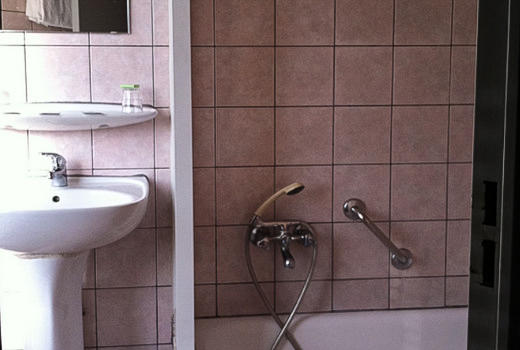 Hotel de la Comete en suite bathroom hand basin and shower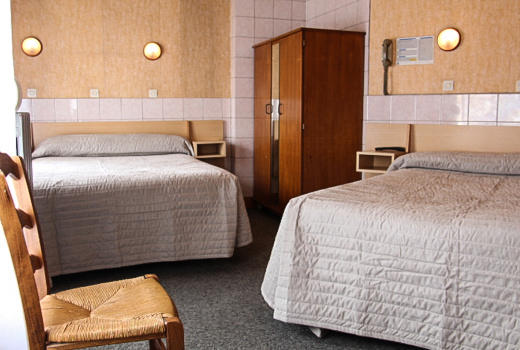 Hotel de la Comete twin room beds and wardrobe
Access to the Hotel de la Comete

Located in the 19th Arrondissement, when it comes to reaching the Hotel de la Comete via public transport in Paris, you will find that the Paris bus line 26, which will get you to Gare Saint-Lazare train station for instance and bus line 48 that will get you to Gare du Nord train station ideal for Eurostar or getting to Charles de Gaulle Airport are both only 1-2 minutes walk away.
Yet a little further walk and you will get to the bus stops serving the bus line 46 for getting to Chateau de Vincennes or the Palais de la Porte Doree and the Paris bus line 54, which is ideal for seeing the Montmartre area with its numerous Paris cabarets like the famous Moulin Rouge, not forgetting attractions like the Sacre Coeur Basilica.

You also have the Noctilien Bus lines N13, N41, N42 and N45, which are the Paris night buses that run when other public transport has stopped for the night, and these are also close to Hotel de la Comete.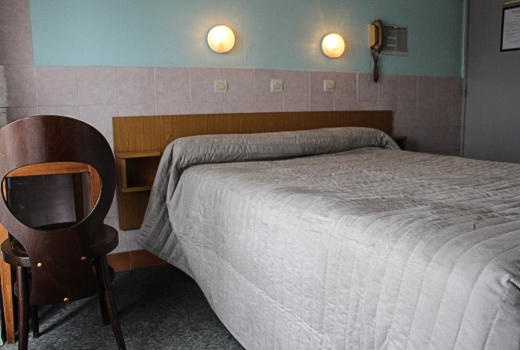 Hotel de la Comete double bedroom desk and chair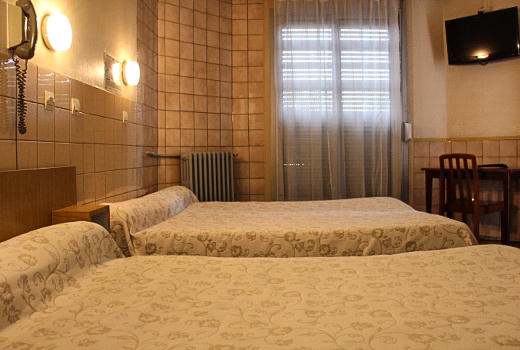 Hotel de la Comete twin bedroom with TV, desk, and chair
However, when you look at the Paris Metro, you have the Jaures stop serving Metro line 2, line 5 and line 7biz, which will all get you to numerous different tourist attractions in Paris, and the metro entrance is literally right opposite Hotel de la Comete.

In addition, there is the Gare de l'Est train station also within walking distance at approximately 1200 metres that will take you around 15 minutes, which serves the RER E train line, and of course, around here there are numerous other transport options as well.
Paris Hotel booking info

Hotel de la Comete
196 Boulevard de la Villette
75019
Paris
Ile de France
France

Tel: 0033 1 42 08 55 88
GPS: 48.8822, 2.37053

Website: https://www.hoteldelacomete.fr/