O Chateau Wine Bar and Restaurant in Paris

Although the O Chateau is a restaurant, it is mainly dedicated as a wine bar, yet also provides numerous different wine tasting events in a historical venue dating from the 17th century, but with a modern and relaxing atmosphere combined to make this an ideal place for fine wine connoisseurs or enjoying a delicious meal as well.


About O Chateau restaurant and Wine Bar

The O Chateau is housed within an old mansion house that was built in the 1640s, and originally called the Hotel du Vin, it was modified during the 18th and 19th centuries when it was purchased by the Great Grandfather of George Sand, which it was then named the Hotel Dupin.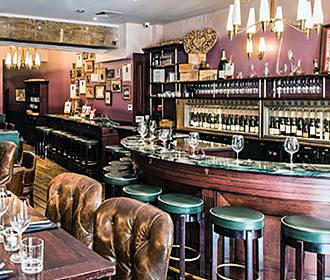 During these times it was frequented by the high society along with the thinkers and writers of the time including people such as Jean-Jacques Rousseau, yet today, this historical building has been brought back to its original splendour and is now home to O Chateau, where they provide Wine Tasting in Paris.

Yet O Chateau has far more to offer than meets the eye. O Chateau decided to create a wine bar in Paris with a great selection of French wines by the glass as well as by the bottle, yet there are also selected wines from other areas of the world. And to complement this, they wanted to provide a relaxed and friendly, convivial atmosphere for its clientele, along with the opportunity of providing some great French cuisine you can enjoy at the same time.

Also, the fact that O Chateau was the first Wine Bar in Paris to receive the Wine Spectator Award of Excellence, you can be assured of the quality of their French wines available, with this distinguished award normally being reserved for Michelin starred restaurants in Paris.
However, the O Chateau has become the place for wine tasting in Paris, and with numerous different types of events to cater for all budgets, and even excursions to Champagne houses and wineries available, along with Champagne River Seine Cruises, these are an ideal way to learn more about wine and tasting.


The O Chateau Wine Bar

With its elegant decor, leather seating and a horseshoe shaped bar it makes this a lovely venue to meet up with friends, or enjoy an evening together as a couple. And in a place that has become popular for both Parisians and people from all over the world, you can at least still hear yourselves talk without being deafened by loud music.

And with bilingual staff speaking both French and English, you could enjoy one of the forty or so different wines that are served by the glass, with the selection changing weekly, or there are hundreds of bottles of different wines and champagnes to choose from that are available by the bottle including a fabulous Grand Cru selection.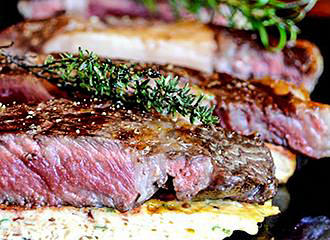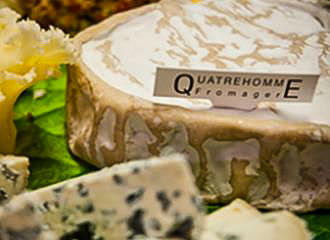 But instead of just enjoying a drink at the bar, you could also indulge in one of the favourite French traditions by opting for a cheese platter or charcuterie platter. Or maybe one of the French delicacies such as Foie Gras to go alongside your wine of choice would be more to your liking and these are around €18 as of 2014 and are available from when the O Chateau wine bar opens.


The O Chateau Restaurant

If you prefer the idea of a main course, or even opting for dinner at the O Chateau restaurant, then this is also possible, and rather than sitting at the bar nibbling, you can choose a comfortable table, and there is a special formula available with a three course meal accompanied by three different wines.

Now the menu does change weekly, known as the Menu de la Semaine in French, and works with what fresh ingredients that are available, so this also ties in nicely with the different varieties of wines served by the glass that also change on a weekly cycle. And once you have made your selection from the choices of starter, main course and dessert, your wines will then be paired by a sommelier to complement each dish.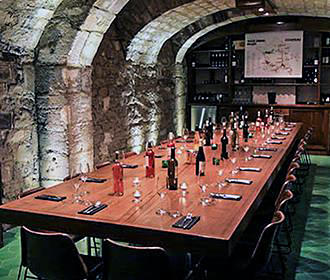 Because the menu changes so frequently, we cannot say what will be available at the O Chateau restaurant in Paris, however it could be things such as a scallop tartare or mushroom veloute for starters followed by Duck cooked in Auvergne honey with green beans and house puree or Sea bass fillet with a white butter sauce and grilled vegetables.


Visiting O Chateau Wine bar and Restaurant

You will find the O Chateau Wine Bar open from 4pm on a Monday through to Saturday, and although it normally closes at midnight, this incredible venue remains open until 2am on a Friday and Saturday night.

The bar menu itself with things like the cheese platters etc are available from when the O Chateau Wine Bar opens, however, dinner itself is reserved for two different sittings, one being at 7pm and the other being at 9pm. And although booking is not actually required, it is highly recommended if you wish to enjoy dinner here, as this has become an exceedingly popular venue for both international visitors to Paris and for locals.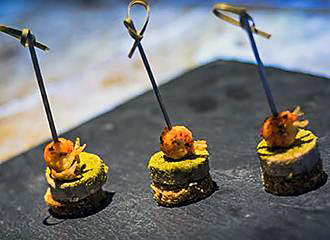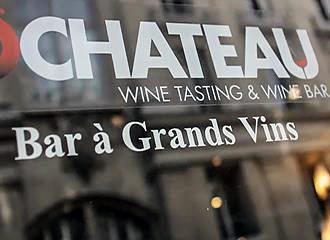 But if you are thinking of experiencing one of the events of the O Chateau Wine Tasting in Paris, then these first start at 12.15pm, for example the Wine and Cheese Lunch option. And again, these do not have to be booked in advance, but spaces are very limited and they are becoming increasingly popular by the month!

Now when it comes to reaching the O Chateau, the nearest Metro stations are the Louvre - Rivoli stop via line 1 or the Etienne Marcel stop via line 4. However, if you are travelling on the RER then you would need the Les Halles stop via lines A, B or D, which is in fact only one stop from the Gare du Nord train station where the Eurostar comes in from London.