This location is now closed with no re-opening date.

The following article is left as-is for historical and archiving purposes.
Musee de la Poupee Antique Doll Museum

This small doll museum in Paris had one of the finest collections of antique dolls in the world, yet it also had temporary themed exhibitions, provided workshops, activities and parties for children, along with evaluations and repairs on antique dolls and teddy bears, but has now CLOSED.


About the Musee de la Poupee Museum in Paris

The Musee de la Poupee museum in Paris was first opened back in 1994 within the historical district of doll makers, by a father and son team called Guido and Samy Odin, who are two collectors of dolls and experts in the field of antique dolls.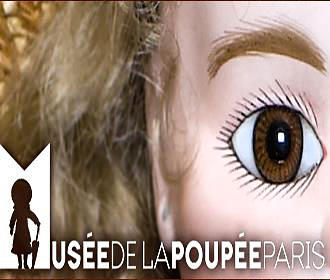 The museum originally started with their own collection of antique dolls, with Guido and his son Samy, who was the director of the museum, having around 500 antique dolls on display at any one time, which also included many from donations.

These were displayed in respect of when they were produced along with pieces of furniture, accessories and toys from the same period of time, but unfortunately this unusual museum closed its doors permanently in September 2017, so the information below is for reference as to how it used to be.

You could have discovered different types of dolls from bisque through to rubber, celluloid, porcelain or even plastic and these are displayed chronologically, which also helps to provide a greater understanding of how things changed in their production over the years and the earliest dolls date from the start of the 1800s.

In addition to the large selection of French dolls, there were exhibits from all over the world and there were approximately 200 dolls on display that were hand made during the 19th century.
However, temporary themed exhibitions also used to take place here every year and the 2013 display related to ethnic dolls, with workshops also organised around the temporary exhibitions, such as making your own Worry Doll, which in Mayan tradition, the doll would take away your worries before you woke up in the morning.

The Muse de la Poupee also had one of the finest collections of antique dolls in the world and was a delight to see for both children and adults, but there was far more to this place than just being another unique museum in Paris.


Workshops and Clinic at the Musee de la Poupee Doll Museum

In fact, there were several different types of workshops designed for children and adults, with some of these being run every week, whilst others were on set days and relate to the temporary exhibitions. These ranged in price depending upon the activity with an average cost of around €10 to €14 per child, which included the entrance fee, but many of these did have to be booked in advance due to the limited number of places available. Yet children's birthday parties were also be catered for, with a variety of different activities on offer depending upon the age of the child.

There were also activities for adults including seminars conducted by Samy Odin, the director of the Musee de la Poupee museum, plus with his specialist knowledge, Samy also provided doll appraisals and valuations.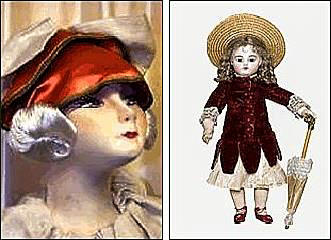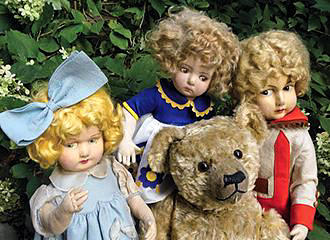 You could have even take your own doll along to the museum and find out what type of doll you have, how old it is and he would have given you a valuation, and all this, including the entry cost to the museum was only around €15 as of 2013, which was the same cost for a seminar or doll identification. However, reservations did need to be made.

In addition to this service, if you have a damaged doll or even a teddy bear that needs repairing, there used to be a clinic, known as the doll hospital, and if you wanted to know in advance whether the item is going to be repairable you could send them a picture for confirmation.

Then, once you got to the Musee de la Poupee during the museum opening hours with your doll or teddy bear, you would have been provided with a free estimate for the cost of repairs, and no appointment was actually necessary for this.

There was also a wide variety of spares from eyes and bodies, through to lace, ribbons, etc that could be purchased, along with a shop supplying numerous different items, gifts and books on the subject of dolls, although even the clinic and shop have now closed.

However, it does appear that one of the restorers still operates on his own, and called Eric Giovannini, he can be contacted via telephone on +33 (0) 6 87 67 21 19.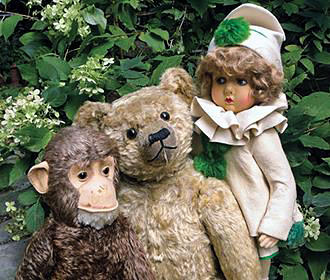 Access to the Musee de la Poupee Museum in Paris

The Doll Museum used to be open on a Tuesday to a Saturday from 10am through to 6pm, but was always closed on a Sunday, Monday and on all French holidays, yet unfortunately, as we mentioned earlier, the Musee de la Poupee is now CLOSED.

Located in the Beaubourg area of Paris in the 3rd Arrondissement in a dead end road, this museum in Paris is very close to the famous Pompidou Centre and the fountains by its side, along with the Anne Frank Garden.

Just a slightly further walk away is the Musee d'Art et d'Histoire du Judaisme and the hunting and nature museum called the Musee de la Chasse et de la Nature, so as you can tell, even though you cannot visit the Doll Museum, there are plenty of other tourist attractions situated in this area of Paris.

When it comes to getting to this area of Paris via public transport, you will find that the nearest Metro station is called the Rambuteau stop serving line 11, however if you are travelling on the RER you would need the Chatelet - Les Halles stop, which serves the RER A, B and D lines.

Alternatively, the bus lines 29, 38, 47, 67, 69, 75, 76 and 96 along with the Noctilien Night Bus Service via lines N11, N12, N13, N14, N16 and N23, will all get you close to where this museum was located and within walking distance of many other tourist attractions.