Musee de la Magie Magic Museum

Set within old 16th century cellars, the magic museum in Paris has a fabulous collection of items relating to magic such as grand illusions, posters and other objects, many of which date back over 100 years.


About the Musee de la Magie Museum in Paris

The Musee de la Magie is a private museum in Paris, which was first established back in 1993 by Georges Proust with his own collection of unusual items all relating to the world of magic, and some of these on display even he, nor the magicians cannot determine what the exact purpose was!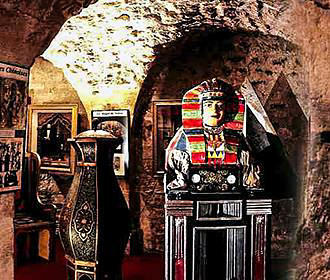 Located in an unusual yet apt setting of old 16th century cellars, which show the old stone walls and carved out ceilings, providing an added air of mystery to the items on display, where you can discover virtually anything and everything that relates to the world of magic.

So, from white rabbits to magic wands and card tricks through to magic trunks along with posters, engravings and much more, you can discover an incredible collection of magical items that dates all the way back to the 18th century, right through to present day.

You can also discover the grand illusions like the boxes used for sawing a girl in half and a sarcophagus where swords are inserted, through to optical illusions such as pictures where there are two different faces, light refractions, etc.

There are also many different objects like the cups, coins, hats, decks of cards and much more to discover on your visit. Not forgetting that magicians, or wizards as they are known, will guide you through your visit, which ends with a magic demonstration session, meaning that this can be a fascinating and fun filled trip to a museum in Paris for anyone of any age.
However, the Musee de la Magie is also linked to the Musee des Automates, which provides an insight into the old fashioned automated toys and machines from yesteryear with an interactive experience where you can get the items to move as was their original purpose.

Yet there are also different shows held at the Musee de la Magic museum, along with ones that are organised at different entertainment venues in Paris throughout the year including magic festivals, which include some of the top magicians from all over the world.

Plus there is also the Academy of Magic and the School of Magic and combined with the Museum of Magic they have produced over 700 different special effects over the years including for the opera in Paris and the casino in Paris.

In fact, the creativity of these special effects has won Georges Proust and his team an Oscar at the Academy of Magical Arts in Hollywood, so you never know, maybe you will see the name mentioned on the credits if you attended one of the special events that they have helped to organise.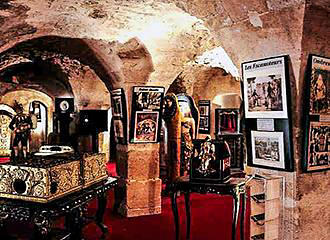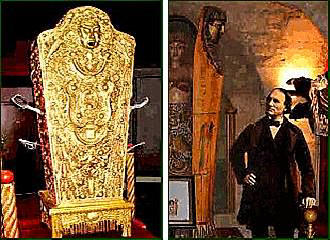 You can also book courses and sessions to learn magic tricks and how to present them to an audience, whether it be card tricks, learning the art of the cups or Chinese rings, through to the disappearance and re-appearance of items.

There is always something fascinating to discover, not forgetting learning more from professionals like the psychology, oral and physical movements associated with presenting magic to an audience, in addition to the fact that birthday parties are also organised for a magical day to remember.


Visiting the Musee de la Magie Museum in Paris

Located in the 4th Arrondissement the Musee de la Magie is normally open on a Wednesday, Saturday and Sunday from 2pm through to 7pm throughout the year, however, during certain school holidays such as spring, Halloween or winter, this magic museum often opens its doors daily.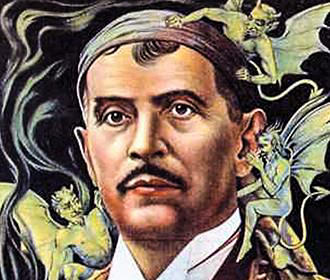 Although in some cases such as the spring French school holidays in 2018 the Magic Museum was open from 10:30am through to 7pm during the weekdays, but it is always advisable to check prior to visiting so as not to be disappointed.

As of 2018 the individual price for visiting this museum in Paris is €14, with a reduced rate of €10 for children between the ages of 3 and 12, but it is free to those aged under three years, and this cost also provides access to the Musee des Automates.

When it comes to groups, you do need to book in advance, and there is a slight reduction in cost, which is based upon a group of 20 people with a cost of €12 per person, or €9 for children aged between 3 and 12.

Now as we mentioned earlier, these two museums are located within old cellars, so with this in mind, as you enter, you are required to walk down a set of stairs, which unfortunately means that it is not accessible to the disabled or people who are mobility impaired at present.

But for those of you that can and would like to visit the Musee de la Magie, as we mentioned earlier, this is located in the 4th Arrondissement of Paris close to the River Seine by the island called the Ile Saint-Louis and in the opposite direction is the Place des Vosges.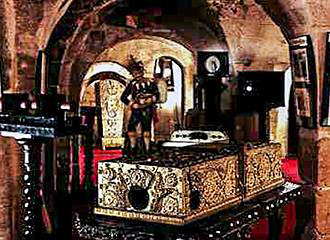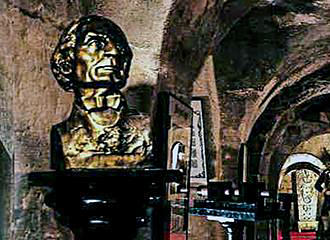 Access to the Musee de la Magie

When it comes to getting here via public transport in Paris, you will find that the nearest Metro stations are the Sully - Morland stop and the Pont Marie stop both serving line 7.

Alternatively you have the Saint-Paul stop serving line 1, however, a little further walk in an easterly direction and you have the Bastille stop by the Place de la Bastille, which serves lines 1, 5 and 8.

In addition to these options, you can also reach these museums via bus lines 67, 69, 76, 86, 87 and 96 along with the Noctilien Night Bus Service via lines N11 and N16, which will also get you within walking distance of the Musee de la Magie, the Musee des Automates and numerous other tourist attractions in the area.