Maison Europeenne de la Photographie Ville de Paris

The Maison Europeenne de la Photographie is located in a building dating from the 1700s and is a cultural centre on photographic media that was designed to bring together photographic collections from different museums in Paris.


About the Maison Europeenne de la Photographie Ville de Paris

Located within the building called the Hotel Henault de Cantobre that dates from 1706, which has belonged to the city of Paris since 1914, it was fully restored with its iron work and the classical architecture including its central staircase, plus a new wing was added at the same time as well.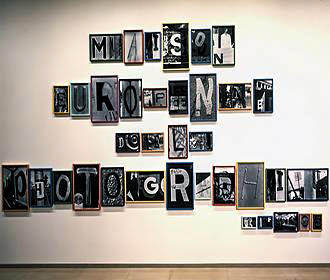 Then later a conservation and restoration workshop was founded in 1983 in order to restore and preserve many different photographic collections from various museums in Paris that belonged to the city, with an aim of eventually opening a museum and cultural centre.

The Maison Europeenne de la Photographie Ville de Paris, often known as MEP for short, was first opened in 1996 and within the permanent collection there is international photography from the late 1950s through to the present day, which showcases all forms of photography from reporting through to fashion etc.

In addition, there are entire series of photographs from some of the most famous photographers such as Robert Frank, and this means that it is possible to organise coherent exhibitions. Plus there is an important collection of more than 400 works on Japanese photography and since it was first started the MEP collection now includes over 15,000 pieces of works.

Yet there are also temporary exhibitions held each year that change each season with all different themes and the MEP is a completely different type of cultural establishment that houses an exhibition centre, the museum section, a large library and a video viewing facility along with an auditorium.
The library itself, called the Romeo Martinez library after the historian and chief editor of Camera Magazine from 1954, has become one of the most renowned libraries not just in Paris, but also within Europe and America for the amount of publications relating to photography and the relationship between this and film etc.

There is also a bookshop on the first floor and a cafe that is located on the ground floor, which means that anyone who is interested in photography, can find out far more in an incredible setting combined with relaxation and discovery.

In fact, within the 100 seat auditorium there are films, videos and documentaries shown every Friday evening at 6pm and at 3pm during weekends, which provide more information on the current temporary exhibitions they are holding, the photographers themselves, etc.

Also, the Maison Europeenne de la Photographie holds monthly discussions, debates and lectures that are open to all, however, reservations are required in advance if you wish to attend, yet we would also like to point out that these are only in French.


Visiting the Maison Europeenne de la Photographie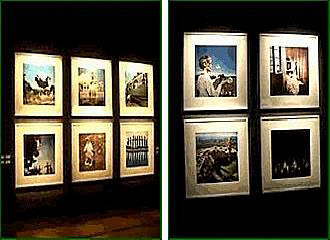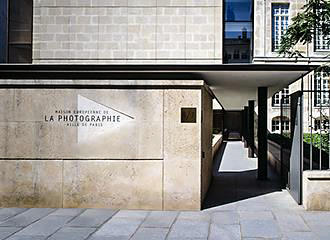 This cultural centre and museum is open on a Wednesday through to a Sunday from 11am to 8pm, however, it is always closed on a Monday, Tuesday and on National French holidays and last entry is a minimum of half hour before closing.

The normal cost of entry as of 2018 is €9, but students and senior citizens only pay a reduced price of €5, plus it free for children under the age of 8 and those registered as disabled.

You may be pleased to know that all exhibition areas have disabled access and there are even two wheelchairs available plus the library also has a magnifier for sight-impaired visitors.

For groups you do need to book in advance and you can have an unaccompanied visit or a guided visit, but an adult guided visit is a flat cost regardless of how many people there are up to a maximum of 30.

The cafe itself within the European House of Photography is open on a Wednesday from 11am to 5pm and on a Thursday to a Sunday from 11am through to 7pm and the bookshop of the Maison Europeenne de la Photographie Ville de Paris is open on a Wednesday to Sunday from 11:30am through to 2pm, then from 2:30pm to 7:30pm.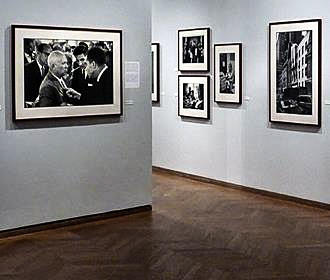 Access to the Maison Europeene de la Photographie

We would also like to point out that the main entrance is 5-7 Rue de Fourcy in the 4th Arrondissement and it is located within walking distance of other tourist attractions in Paris such as the River Seine, Ile Saint Louis and the Ile de la Cite where the fabulous Notre Dame Cathedral is located.

You will find that the nearest Metro station is the Saint-Paul stop serving line 1 or heading in a southerly direction towards the River Seine you can get to the Pont Marie stop serving line 7.

Alternatively, the bus lines 69, 76 and 96 along with the Noctilien Night Bus Service via lines N11 and N16 will get you closest to this museum and cultural centre, yet the lines 24, 29, 67 and 75 will also get you within walking distance of the Maison Europeene de la Photographie and other attractions in the area.