Carette Place des Vosges in Paris

Carette has become one of the most well known pastry houses in Paris since it first started out as Carette Place du Trocadero back in 1927, and with its continued success that always gets Parisians and holiday makers coming back for more, they have opened another brasserie style café on the Place des Vosges in Paris.

With the luxury and uniqueness of the pastries, whether it be sweet or savoury, along with their sumptuous cakes, snacks, salads and sandwiches, what better place to open up than in the oldest square that is part of the history of Paris.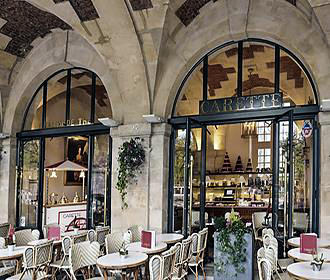 Carette Places des Vosges opened their second location in 2009 and are located in the Marais area under the beautiful arcades of the uniformed buildings that surround this square with its fountains and tranquil atmosphere.


Cuisine at the Carette Place des Vosges

By carrying on the traditions that have become so renowned, you will be able to experience their cakes, the infamous macaroons and of course their sweet or savoury pastries along with the finger food that is ideal for parties or sharing with a group of friends.

However, the Carette Place des Vosges also provide salads that you can eat inside or takeaway and as of 2012 these range in cost from €9 up to €12 and could consist of delights such as green beans, tomatoes, carrots, hard boiled egg, potatoes, crumbled white tuna, anchovies and chives.
Or perhaps a brioche sandwich such as shrimp and guacamole or smoked salmon with tomato and green salad would be more to your liking for a very nominal cost of only around €7.50.

There is also a soup of the day available, along with quiche Lorraine or a quiche of the day, plus there are canapés like Serrano ham, smoked salmon, to name but a few tempting treats to get rid of those hunger pains, when you have been rushing around seeing the sights.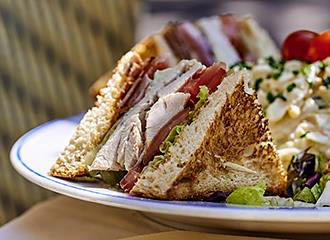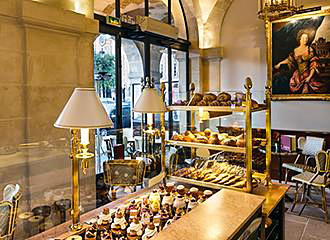 The Carette Place des Vosges also offers club toasted sandwiches like fillet of chicken breast, bacon, green salad, tomatoes and mayonnaise for around €9 as of 2012 and these are also accompanied by Chinese coleslaw as well.

And in addition to these, another ideal snack could be one of their delicious baguettes with something like chicken, smoked salmon, Serrano ham or tuna or a completely vegetarian option of just tomatoes, green salad and mayonnaise with a starting price of €4.50 upwards, depending upon what you decide to order.

Yet you cannot forget about the macaroons and their sweet delights that you can also purchase in fancy packaging, so that you can take them back home to loved ones when your holiday in Paris comes to an end.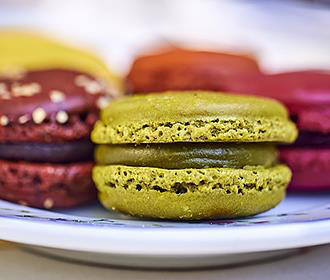 Accessing the Carette Place des Vosges

Located within the 3rd Arrondissement of Paris, you will be pleased to know that the Carette Place des Vosges is open seven days a week all year round.

And whether you want to have breakfast in Paris at a unique setting, or want to rest those weary legs at lunchtime or have supper at the end of the day, you will not be disappointed, as this pastry house come brasserie in Paris is open from 8am right the way through to 11.30pm.

However, we would like to point out that credit cards are not accepted for any amount under €15, which is understandable, considering even a coffee or hot chocolate is only around €3.50, and we have found that the Carette is very reasonable on prices especially for Paris, especially when you care to consider that both are in fabulous locations.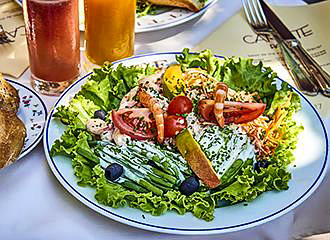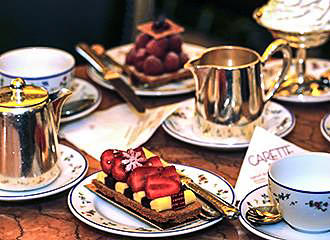 Now, there are four different Metro stations located close to the Place des Vosges square in Paris, however, all of them require you to do a bit of walking to access this pastry house come brasserie and tea room in Paris.

The Saint Paul stop is accessed via line 1, the Breguet Sabin is via line 5 and the Chemin Vert is via line 8. The other Metro station within walking distance, is located at the Place de la Bastille and this is another landmark in Paris that is worth stopping at, and the Bastille stop is access via lines 1, 5 and 8.