Cafe Francais Restaurant Bar and Club in Paris

The Cafe Francais is one of the largest establishments in Paris with fabulous views of the Place de la Bastille square and the Bastille opera house, and has an unusual bright and colourful interior with gourmet French cuisine along with cocktails served and a DJ from Tuesday through to Saturday night.


About Cafe Francais

This is the flagship of the Beaumarly group which was only opened in the spring of 2013 on the corner of Rue Saint-Antoine and the Place de la Bastille overlooking the square and the newer opera venue in Paris.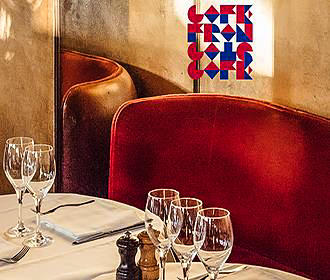 With each of the Beaumarly restaurants having an entirely different feel, this venue is no exception, as it was designed by the interior designer India Mahdavi and the design team M/M utilising vivid and contrasting colours including black and white, midnight blue, deep red and a coppery gold.

From the lighting fixtures and tabletops through to the bar, carpeting and marble floor tiles, all has been designed to flow, yet provide wide open expanses that give a feeling of even greater space and an almost retro style.

All around you will see mirrors looking like antiques, an area with red chairs for dining, the blue seating for the bar area amidst brass and golden colours intermixing with marble, and then you have the terrace with its plants and wicker chairs.
Yet upstairs on the first floor is the club of the Cafe Francais with a black and white theme and different booths that divide up the space with a table positioned by each window, so as you can tell, there are different spaces and feels, which partly feels like going back to the 1970s.


Cuisine at the Cafe Francais Restaurant

The Cafe Francais provides gourmet French cuisine with delights such as lobster ravioli or roasted lobster, turbot, baked veal mashed potatoes and spinach, steak with bearnaise sauce, rack of lamb chicken curry and mango chutney, etc.

You will also find French delicacies and traditional dishes such as snails and Foie Gras on the menu along with items such as a Caesar salad, Steak sandwich, salmon egg caviar with creme fraiche and toasted baguette or a Cafe gourmand.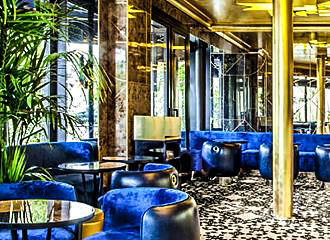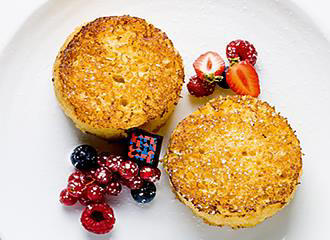 And as of 2014 starters range in cost from around €8 to €20, the main courses along with the buffet and epicerie selection are from €18.50 through to €44 and desserts are a cost of between €9.50 and €12.50.


Visiting Cafe Francais Restaurant Bar and Club

You may be pleased to know that the Cafe Francais is open every day from 8am through to 2am continuously and valet parking is also available, and the club with a DJ is there late night on a Tuesday through to a Saturday.

However, if you do not have your own vehicle and need to use the public transport system in Paris, then literally on the opposite side of the Place de la Bastille square you have the Metro station called the Bastille stop, which serves lines 1, 5 and 8.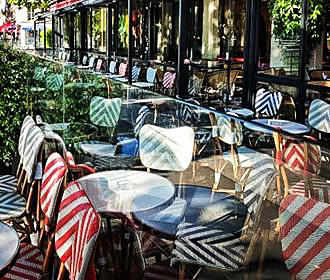 But if you are thinking of travelling by one of the Paris buses, that stop opposite the Opera Bastille and close by, you would need the numbers 20, 29, 65, 69, 76, 86, 87 and 91. Yet, for those of you that are fit enough, there is also a Velib station located at this square in Paris, where you can park your cycle when utilising the self service bike rental scheme.