La Maison Rouge Art Exhibition Centre is now closed with no re-opening date.

The following article is left as-is for historical and archiving purposes.
La Maison Rouge Art Exhibition Centre in Paris
NOW CLOSED
Translated it means red house and first founded 2004, it is a cultural centre in Paris providing temporary art exhibitions, with approximately three to six different themed exhibitions each year, plus it also has a bakery restaurant, however, this is closing at the end of 2018.


About the Maison Rouge

The Maison Rouge all started with Antoine de Galbert, who was originally a graduate in political science and worked in business management, yet had a passion for contemporary art that he started collecting, and this became increasingly more important to him over the years.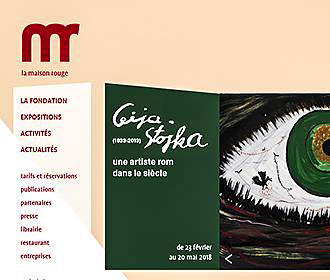 So, he decided to set up a foundation, which is a non profit organisation, in order to showcase various different forms of contemporary art creations. And in a space of approximately 1,300 metres squared, various artists works are displayed in a dedicated exhibition space within the Maison Rouge, which translates to Red House in English.

This art exhibition centre in Paris was first founded by Anotoine de Galbert back in 2004 and you will find that there are on an average of between three and six different themes exhibitions held here each year.

The exhibitions are always run on a set schedule from February through to May, from June until September, and then from October through to January. However, we would like to point out that there is normally a short period of time that La Maison Rouge is closed in between these, and in 2018 the exhibitions are running from February to May and then from June until the end of October when it will close for good.

Yet once a year there are also major international art collections that are exhibited, plus since 2006 there is now also a vestibule space located in the basement of the Red House, with specific exhibits changing on a average of every four to six weeks.

Also, for each major change in the exhibitions, for instance the February to May aspect, there are a range of different events and activities organised, which include conferences, discussions, meetings with the artists, and even storytelling for young children along with guided tours.
But in addition to this, since 2010 there is now the Rose Bakery Culture located here, which is run by Rose and Jean-Charles Carrarini. And even the theme and decor of this bakery restaurant changes three times a year according to the exhibitions and different themes, which is led by the designer Emilie Bonaventure.

Obviously when La Maison Rouge closes its doors, the Rose Bakery restaurant will also close at this venue, yet you may be pleased to know that you can still discover a Rose Bakery restaurant in Paris, along with a shop, a takeaway and tea room within Bon Marche.

So during 2018 this is an unusual art exhibition and culture centre that can be somewhere completely different to enjoy, which is suitable for both children and adults, not forgetting the organic delights on offer at the Rose Bakery Culture.


Visiting La Maison Rouge in Paris

When there are temporary exhibitions installed you will find the Red House open from 11am on a Wednesday through to a Sunday and closing time is 7pm except for a Thursday when this art exhibition centre has a late night opening until 9pm.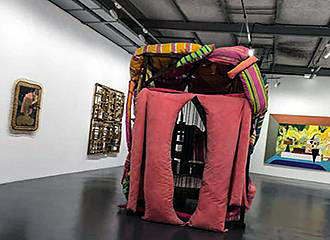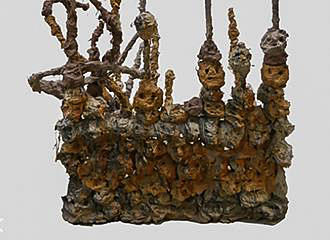 La Maison Rouge is closed on all other days and on National French holidays such as 1st May, 25th December, etc, plus it is normally temporarily closed in between each themed exhibition, for instance, in 2014 it was closed from the end of September when the last exhibition finished and did not reopen until mid October for the next ones.

And as for the Rose Bakery Culture, the theme of this restaurant in Paris also changes to co-inside with the exhibitions, and it is open on the same days as La Maison Rouge, but from 11am through to 6pm only.

Now you may be pleased to know that this art exhibition centre is accessible to the disabled, and is located in the 12th Arrondissement close to numerous tourist attractions such as the Canal Saint-Martin and the Place de la Bastille Square.

Also, the cost of entry is €10 as of 2018, however there is a reduced rate of €7 for children between the ages of 13 and 18, and those over the age of 65, yet it is free for children aged 12 and under or those with disabilities, but these are all upon proof of eligibility.

Groups are also welcome and there are guided conference tours available in both French and English at an additional cost on top of the entry, and you would need to contact La Maison Rouge to find out more about these and to make reservations.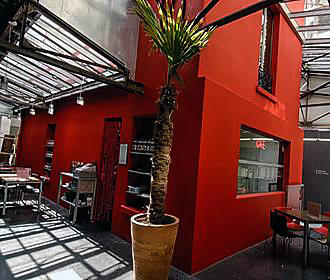 Yet as we have mentioned earlier, La Maison Rouge is permanently closing its doors after the finish of the last exhibition at the end of October 2018.


Access to La Maison Rouge

Getting here is very easy via public transport in Paris, with the nearest Metro station being the Quai de la Rapee stop via line 5, or alternatively the Bastille stop at the Place de la Bastille in the opposite direction serves lines 1, 5 and 8 of the Paris Metro.

However, the Gare de Lyon train station is also within easy reach serving long distance trains and the TGV high speed trains, plus it has an RER station for lines A and D along with a Metro station for the lines 1 and 14.

Alternatively, the bus lines 20, 24, 29, 57, 61, 63, 65, 87 and 91 along with the Noctilien Night Bus Service via lines N01, N02, N11, N16 and N31 will also get you within walking distance of this contemporary art exhibition centre.