HD photos of Gargoyle statues on Notre Dame Cathedral in Paris France - Page 134
The Gargoyles on Notre Dame de Paris are very well known, yet are often confused with the statues that adorn the top of this famous cathedral, but these are actually known as Chimeras, whereas the Gargoyle statues are those stone creatures that you can see in these high definition photos which jut far out from the side of the building to shed water away from the gothic structure.


[ Map of Paris Statues ]
<<
Previous
121
122
123
124
125
126
127
128
129
130
131
132
133
134
135
Next
>>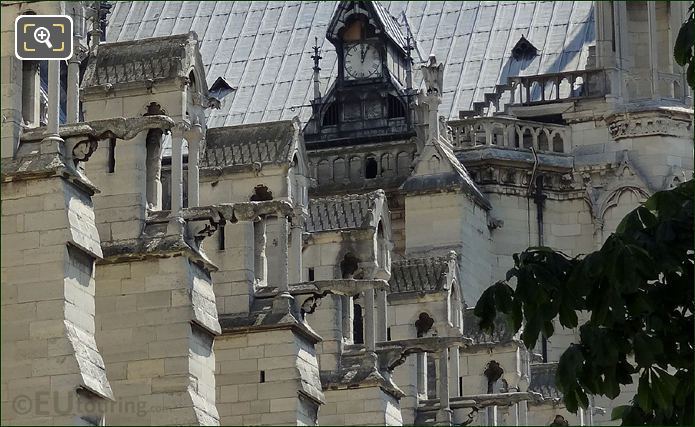 Gargoyles are said to scare off and protect people from evil spirits, and they are stone carved creatures that are designed as drain spouts to carry water away from a building to protect the structure from damage, and this next close up HD photo we took shows two of these Gargoyle statues on Notre Dame Cathedral, and as you can see, they have open mouths, which is where the water comes out from any rain and storms.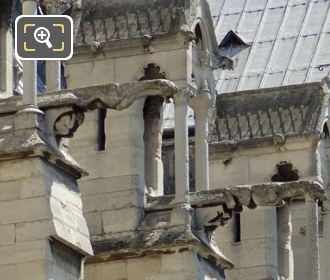 Now, the Gargoyles have adorned the Notre Dame Cathedral for hundreds of years and are an architectural design that was put in place to serve a purpose, and many Gothic cathedrals have similar elements along with statues of often scary creatures, and in this next close up photo you can see a gargoyle at the end of a gully.

Yet there are many buildings throughout the world that no longer have these in place, as they either fell off due to the weight of them or were deemed unsafe, but this cathedral in Paris maintains this architectural element for the delight of everyone.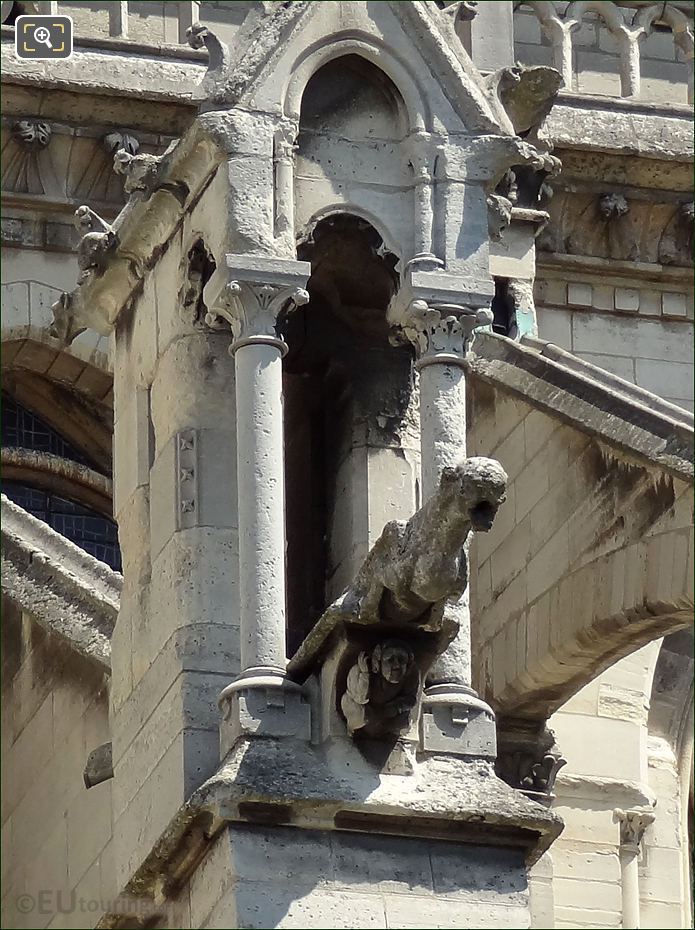 These legendary mythical statues on Notre Dame Cathedral are fascinating and a popular tourist attraction in Paris, and the elongated statue of a creature with its mouth open that you can see in this next HD image, in architecture is a true Gargoyle, and this name originates from a French word, which means throat or gullet.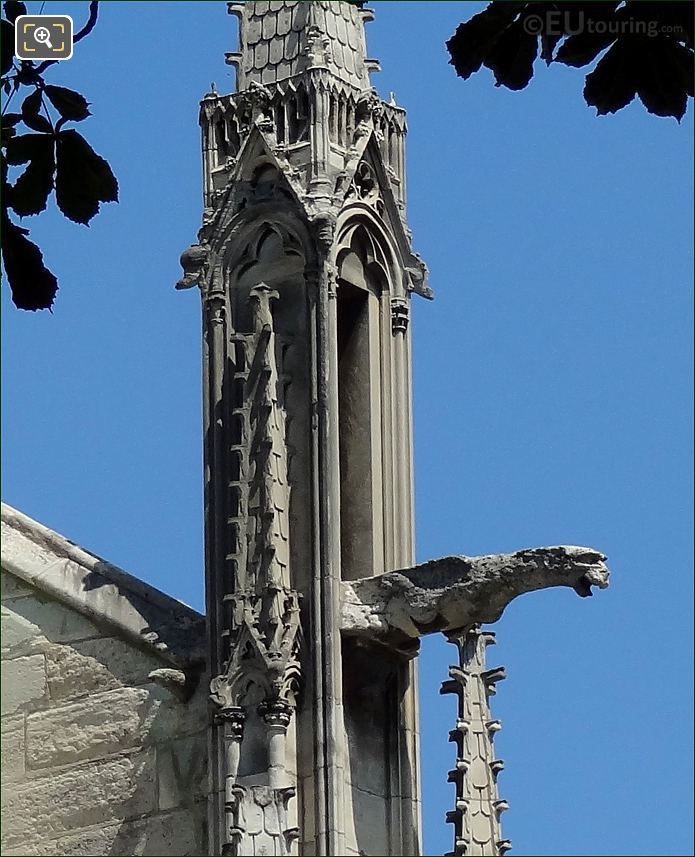 Also, Notre Dame Cathedral was one of the first buildings in the world to use the flying buttress design for external supports of the structure, and you can see a part of these in this next photo, along with one of the Gargoyle stone statue that sticks out from the end of flying buttress, and together they have been protecting this fabulous Gothic architectural masterpiece for over 850 years.




More information on Notre Dame Cathedral in Paris


- Notre Dame Cathedral In Paris
- Mass and Services at Notre Dame Cathedral
- Guided Tours of Notre Dame Cathedral
- The Bells at Notre Dame Cathedral
- Musee de Notre Dame de Paris Museum
- The Crown of Thorns at Notre Dame Cathedral
- Crypte Archaeologique of Notre Dame Cathedral
- History of Notre Dame Cathedral
- Facts about Notre Dame Cathedral


Related photo images


- More photos of Gargoyles on Notre Dame
- Photos of Notre Dame Cathedral
- Photos of Square Jean XXIII


Notre Dame de Paris Address and Contact Details:


Cathedrale Notre Dame de Paris
6 Parvis Notre Dame
Place Jean-Paul II
75004
Paris
Ile de France
France

Tel: +33 (0) 1 42 34 56 0

GPS details: Latitude 48.853 Longitude 2.35


If you would like to use any of these photos for non commercial use we only ask that you please do include recognition to ourselves quot;eutouring.com", but if you are not sure with regards to usage, please contact us.







Copyright © www.eutouring.com All Rights Reserved