Hotel ibis Daumesnil Porte Doree - 3 Star Hotel in Paris France

Situated close to the Bois de Vincennes, this is a typical ibis 3 star hotel with modern simple rooms that have an en suite, free WiFi, satellite TV and room service, plus being pet friendly, there is also a dedicated room for the disabled and connecting rooms for family or friends.
About Hotel ibis Daumesnil Porte Doree

This is a 3 star hotel in Paris run by the ibis group of hotels that is classed as a budget hotel situated in the 12th Arrondissement, yet located on the outskirts of Paris just inside the periphery, and part of the name refers to Lac Daumesnil, which is within the Bois de Vincennes where you will also be able to discover the Paris Zoo called the Parc zoologique de Paris and the Hippodrome de Vincennes horse racing course.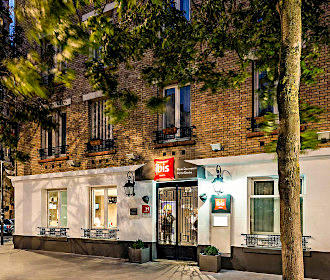 ---
There are other popular tourist attractions in Paris that are also nearby, such as the Chateau de Vincennes, which is a medieval castle, Bercy Village with its historical wine pavilions and the Parc de Bercy where you will find the Accor Hotels Arena formerly known as the POPB or Bercy Arena, and all are less than 3000 metres from the Hotel ibis Daumesnil Porte Doree, although public transport can get you even closer to these and many others.
The Hotel ibis Daumesnil Porte Doree is modern in its design with a lounge area at reception, and has air conditioning throughout and everything is crisp and minimalistic in its style including the rooms that are modern with a typical ibis modular style design, plus it is suitable for the disabled and wheelchair users with a dedicated room along with a lift for added convenience.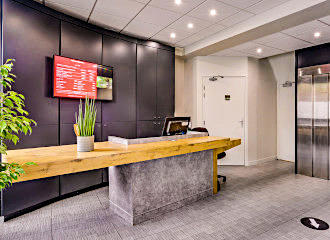 ---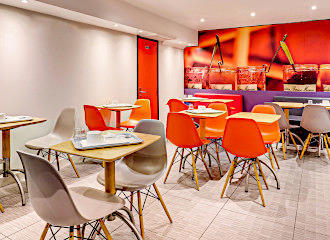 ---
Hotel ibis Daumesnil Porte Doree Facilities

With a 24 hour reception, the Hotel ibis Daumesnil Porte Doree offers a luggage hold service for those of you arriving early or leaving later in the day, although check in and out times are actually noon, which is better than lots of hotels in Paris.

You may be pleased to know that staff are able to speak various different languages including English as well as French, and services include a shoe shine machine and room service for hot and cold snacks, along with photocopying and printing for additional charges, plus they can also organise airport transfers, etc.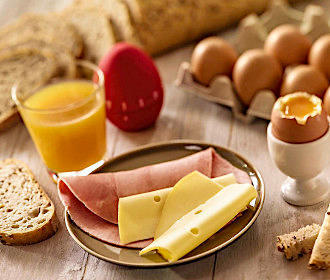 ---
This is one of the pet friendly hotels in Paris, although you would need to organise this with Hotel ibis Daumesnil Porte Doree prior to arrival and additional charges apply, plus they have rooms suitable for those with reduced mobility along with a dedicated room for wheelchair users, but again, this has to be organised prior as these are subject to availability.

Breakfast is served buffet style within the dedicated breakfast room where you can enjoy fresh bread, pastries such as croissants and even Madeleines that are all baked in house. There are also accompaniments like jams cereals, yoghurts, fresh fruit along with fruit juice and hot beverages on offer, however, if you prefer, you can opt for a typical continental breakfast within your room.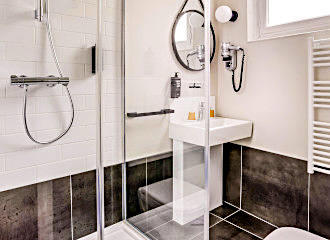 ---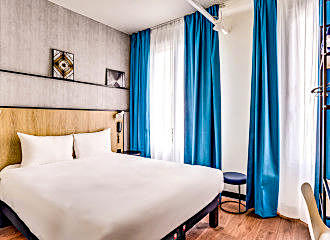 ---
Rooms at the Hotel ibis Daumesnil Porte Doree

The rooms at Hotel ibis Daumesnil Porte Doree are all modern and basic in their design, which are also relatively small, but that is typical of most budget hotels, especially in Paris, and each has an en suite bathroom with shower and hairdryer.

The rooms come with a desk, direct dial telephone, free WiFi and a flat screen TV with satellite channels and with a choice of single, double or twin, some of the double rooms are also suitable for the disabled.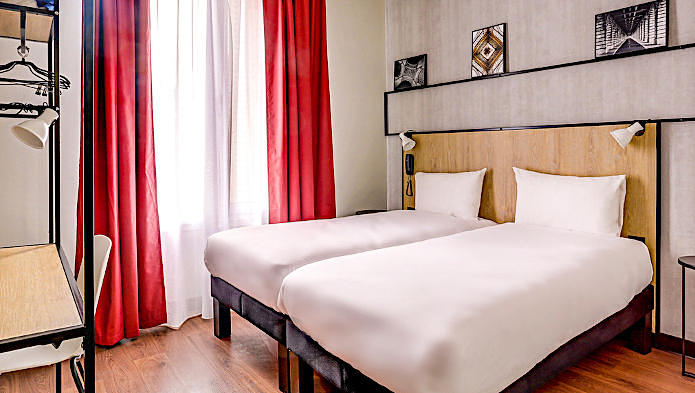 ---
There are also some connecting rooms available for families or friends travelling together, plus there are rooms opposite each other if you are travelling as a group and by booking directly with Hotel ibis Daumesnil Porte Doree you can obtain a discount on the cost of the second room of up to 50 percent.


Access to the Hotel ibis Daumesnil Porte Doree

Located in the 12th Arrondissement, when it comes to reaching the Hotel ibis Daumesnil Porte Doree via public transport in Paris, you will find that the Bus line 46 for getting to Gare de l'Est train station, etc and bus line 201 along with the Noctilien Night bus line N33 are closest to this 3 star hotel.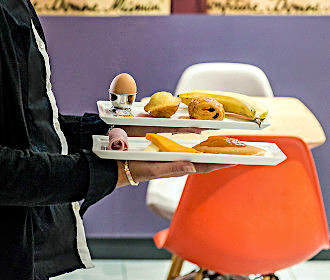 ---
Additionally, you could also utilise the Paris Tramway as there is a tramway station serving the T3a tram line also within very easy walking distance.

However, when you look at the Paris Metro, you have the Porte Doree stop serving metro line 8 at only few metres walking distance from Hotel ibis Daumesnil Porte Doree. Whereas heading in the opposite direction (southerly by turning to your right out of the hotel entrance) and walking along the Boulevards des Marechaux for approximately 550 metres you have the Porte de Charenton Metro station and tramway stop both serving the same lines.
It is around here that you could also utilise the Paris bus line 77 and bus line 87 that can get you to popular tourist attractions in Paris like the historical Les Invalides, the most famous museum in the World, The Louvre and the River Seine etc and both of these also go to Gare de Lyon train station. In addition, there is the bus line 111 along with the Noctilien N35 night bus line that you could utilise.
Paris Hotel booking info

Hotel ibis Daumesnil Porte Doree
111 Boulevard Poniatowski
75012
Paris
Ile de France
France

Tel: 0033 1 43 43 30 38
Fax: 0033 1 43 43 23 91
GPS: 48.83506, 2.40545

Website: https://all.accor.com/hotel/5038/index.en.shtml