Palais de la Porte Doree Tropical Aquarium

The Tropical Aquarium is located within the Palais de la Porte Doree and was first opened in 1931, yet even today within the unique and historical building, it is a fascinating journey into the colourful and mysterious underwater world.


A bit of history

The Palais de la Porte Doree was constructed for the Colonial International Exhibition in Paris in 1931 and the Tropical Aquarium was also installed at this time in order to provide the public with an opportunity of discovering aquatic wildlife from the different colonies.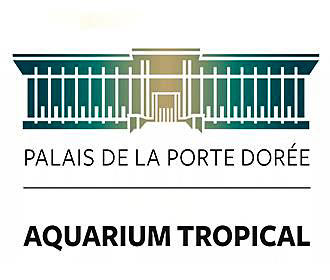 Originally there was also a museum dedicated to the colonies and the aquarium followed the same route as the theme of this building, when for instance there became a museum of France overseas and then a few years later there was the Museum of Arts of Africa and Oceania, which eventually got transferred to the Musee Quai Branly in 2006.

In fact, the Palais de la Porte Doree was classified as one of the historical monuments in Paris back in 1987 and even though there has been much renovation and change, you can still discover the fabulous frescos and much more, plus the Aquarium Tropical has always remained.

Now there is also a new museum in Paris that has been installed within the Palace of the Golden Gate as it is known in English, which is called the Musee Cite Nationale de l'Histoire de l'Immigration, so there is even more to discover while you are on holiday in Paris.

Yet, as with most places, maintenance, improvements and renovations do have to be conducted over the years and the Tropical Aquarium was assigned to the Ministry of Culture back in 1960 and was fully refurbished in 1968, yet still in keeping with the history of this tourist attraction in Paris.
The Palais de la Porte Doree - l'Aquarium Tropical was renovated again in 1985 and improved the facilities greatly, along with revising the acquisition policy through to different aspects such as water quality, the educational aspects and supporting an exchange programme for different aquariums.


About the Palais de la Porte Doree - Aquarium Tropical

This tropical aquarium in Paris consists of around 5000 creatures and 300 species, but when we say approximately, this is due to the ever changing figures depending upon the reproductions, mortalities, exchanges, purchases and donations.

Yet each of the areas has a designated theme, and therefore the tanks are grouped in such a way for you to get the most out of your visit and be able to understand more about the different types of aquatic life, which most of us will never to get to experience in its natural environment.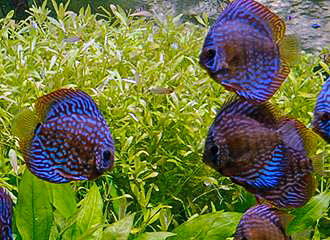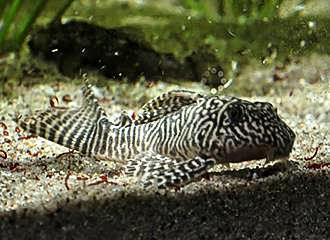 When you enter this tropical aquarium, the first section you will discover is known as the Primitives, which all relates to the primitive species of fish that have remained almost unchanged in millions of years such as the African Lungfish that come from Africa and South America.

The next section invites you to discover Cichlids, and with around 600 species these are present in quite a few sections of the Palais de la Porte Doree - Aquarium Tropical, and just like the Discus from South America, they have one of the most advanced methods of reproduction.

Then it is on to the Invertebrates section where you can discover cuttlefish, squid, clownfish, corals, anemones, etc from the Pacific Ocean and learn about the association between them. Following on from this, you will find the freshwater breeding tanks.

Next on the agenda are fish that have lived in total darkness for generations such as the hatchet fish, where they have lost their pigmentation, and then you follow on to the Electric Fish section with species such as the electric eel, and in fact these species of fish can be utilised to check water conditions and composition.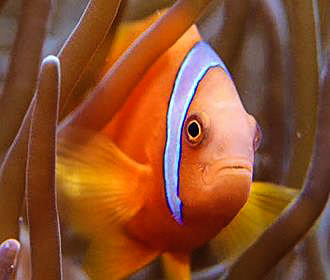 The next section at this tropical aquarium in Paris is where you can discover fish from Asia, and some of these can grow to a very large size, although, you will not see any extremely massive fish here, as they are sent to other aquariums that have larger tanks to deal with their wellbeing.

We did mention before that this can be a place to learn more about marine life and the next section called Nutrition most definitely provides this, as you will be able to discover how many different types of fish feed, whether it be out of the water or along the bottom.

The next section allows you to discover some of the truly remarkable colours of tropical fish such as Parrotfish and Reef fish, yet here you can also see some of the highly poisonous and dangerous fish that inflict pain or even death through toxins such as the Scorpionfish, the Pufferfish, Surgeonfish or the Balloonfish. It is here that you can also discover Sharks and Rays, as well.

Following on you then discover African fish such as the Catfish and Crystal fish, which then leads you to the theme of South America with numerous species, but with one name most will recognise, which is the Piranha.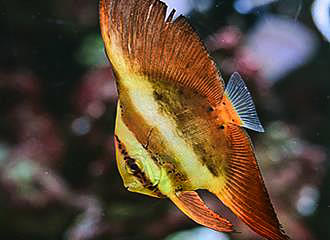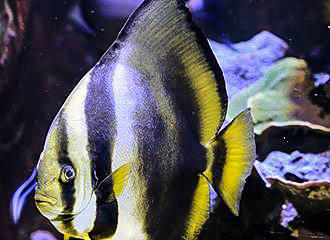 Last but not least, the final area of the permanent exhibitions you can discover at the Tropical Aquarium is dedicated to Alligators, and the alligator pit is considered to be one of the best in Europe with its decor representing an African landscape.

In addition to this, from time to time there are also temporary exhibitions held at the tropical aquarium that you can visit as well.


Visiting the Palais de la Porte Doree - Aquarium Tropical

This tropical aquarium is open on a Tuesday through to a Friday from 10am to 5:30pm, whereas on a Saturday and Sunday it is open from 10am through to 7pm, but we would like to point out that it is always closed on a Monday and on national French holidays such as 1st May, plus last entry is a minimum of 45 minutes before closing time.

The normal cost of entry as of 2018 is €5 per person and a reduced rate of €3.50 for children under the age of 18, however this is increased to €7 per person and a reduced rate of €5.50 if there are temporary exhibitions as well.

You will also find that some of the Palais de la Porte Doree has free access, for instance to some of the historical areas like the old ballroom, however, you can also purchase a combination ticket to discover the Musee Cite Nationale de l'Histoire de l'Immigration museum as well as the Aquarium Tropical. Depending upon what exhibitions are taking place at the time, this can range in price from around €8 up to €10 as of 2018.

A family ticket is also available in order to visit the History of Immigration Museum and the Tropical Aquarium, which is available for 1 or 2 adults and 1 or 2 children under the age of 18 for a cost of between €17 and €22 depending upon what temporary exhibitions are being held at the time.


Access to the Palais de la Porte Doree Aquarium Tropical

When it comes to getting to this impressive tourist attraction in Paris, you will find that it is situated in the 12th Arrondissement close to the impressive Parc de Vincennes.

Also being close to the Boulevard Peripherique makes it easy to access if you have your own vehicle and there is a public car park located close by, yet you could also utilise the network of public transport in Paris.

You will find that the nearest Metro station is called the Porte Doree stop serving line 8, or alternatively you could use the bus via bus line 46. In addition to these there is the Tramway via line T3a, which can also provide you with a great means of getting to other attractions in the area such as the Pavillons de Bercy by the Parc de Bercy and the River Seine.