Capitaine Fracasse River Seine Dinner Cruises in Paris

The Capitaine Fracasse offers reasonable cost River Seine dinner cruises in the evening with a three course meal on board their panoramic glass sided boat that takes you up and down the River Seine seeing some of the famous monuments in Paris whilst dining.


About Capitaine Fracasse River Seine Cruises

A relatively new company providing cruises on the River Seine, this new cruise boat of the Capitaine Fracasse has been in operation since 2004, and offers an evening dining experience in a friendly and relaxing atmosphere.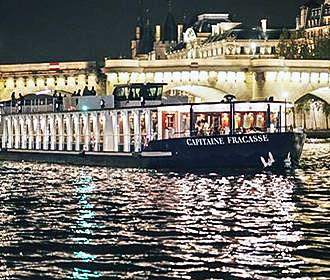 The glass encased boat with a wood decor and a terrace on the top deck for relaxing, provides panoramic views to the numerous monuments in Paris that are either located on or just by the River Seine. So whether you wish to enjoy a romantic dinner in Paris, celebrate a birthday, dine with friends or family, then this is a fantastic option for an evening dinner cruise to remember.

The tables on board are either rectangle or round and cater for 2, 4, 6, and 8 people and you are taken to a table on a first come first served basis. However, by booking in advance, you can reserve a table by a window for an additional charge, or for the ultimate you can choose the VIP treatment of first class seating at the front of the boat with its bay windows for an even more fabulous panoramic view.

The Capitaine Fracasse provides a two hour dinner cruise that departs only minutes from the Eiffel Tower going to Bercy and round, so you can discover sights such as the Statue of Liberty on the Swan Island along with the Notre Dame Cathedral and the Conciergerie on the Ile de la Cite. Plus you will get to see many other famous tourist attractions in Paris that are located along the left and right banks such as the Musee d'Orsay and the most famous of all museums, the Musee du Louvre.
Also, individual commentary is available in four different languages including French, English and Spanish in a rather entertaining and amusing approach, which makes it more light hearted and interesting than some other commentaries.


Capitaine Fracasse Formulas, Menus and Paris Cruise Options

A refined restaurant with gourmet French cuisine awaits you on board the cruise boat, which has been prepared on board in the ultra modern and impressive kitchen. The baker only uses traditional flour for the bread loaves and Label Rouge wheat for the bread rolls, which is even kneaded by hand, and the vegetables are grown on open fields, mainly by the banks of the River Seine in order to retain the favours and quality of produce.

The menu itself changes according to the season and what produce is available, however, for a starter you will actually get a tasting selection that could include diced salmon with avocado guacamole and Foie Gras on mandarin orange glaze and a crunchy vegetable pancake and fresh goats cheese and Fontainebleau chive plus cream of baby vegetables.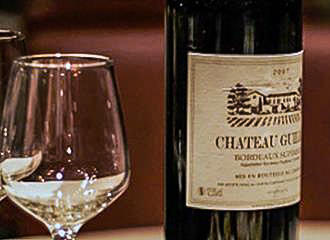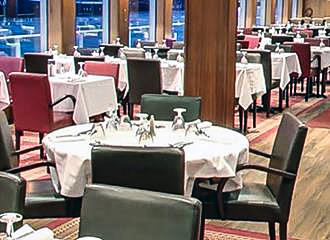 There is normally a choice of three different dishes for the main course, which could be pan fried Brittany cod in dill with root vegetables and lemon butter or tender cooked veal in a green coating with vegetables and cooking juices. Also, there is often a third you could choice that is an additional supplement, this could be a fillet steak with Foie Gras sauce, roast potatoes and baby vegetables, which was on the 2013 winter menu.

Again there is normally a choice of three different desserts available, plus there is a specific vegetarian option, along with a set menu for children under the age of 10 at a reduced cost.

The formulas available all include the cruise plus the meal, but from this point on they vary, so to give you an idea, the most reasonable for those on a budget is called the Fracasse Option, which is just those basics for a cost of €55 as of 2013.

The Admiral Option is €70 and includes certain drinks such as a cocktail, a glass of wine and coffee, whereas the Champagne Option, as the name suggests includes a half bottle of champagne as well a half bottle of mineral water and coffee for €80.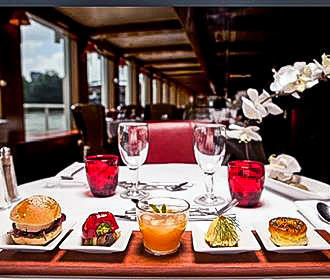 But the ultimate is the Grand Cru Option for a cost of €90 per person as of 2013 and for this the drink is substituted for a grand cru wine from Bordeaux. Yet as we mentioned above, you can also add the option of having a window table or a table in the bow for an additional charge on top of any of the formulas.

Now if you are thinking of celebrating a birthday or anniversary, then another option you could choose is known as the Option Birthday and for an additional €8 per person, with a minimum of two people you can have a specially made cake with sparklers on top presented to you during the dinner cruise.

For a romantic dinner cruise in Paris with your loved one, the Capitaine Francaise also provides an option where you can get a bouquet of red roses for a cost of €20, however both of these do have to be booked a minimum of 72 hours in advance.

However, we would like to point out that on certain days such as the national French holiday of Bastille Day, there is a completely different menu and pricing, and this is the same aspect for Valentines Day and others, so do bear this in mind when you are thinking about booking.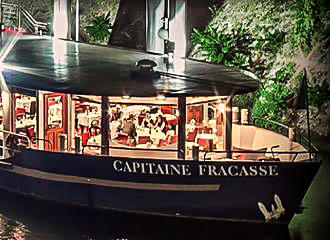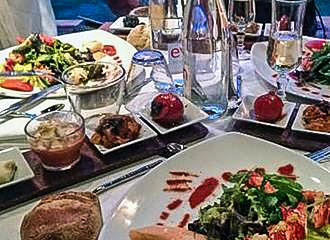 Access to Capitaine Fracasse River Seine Dinner Cruises

During the months of January through to April along with October and November, you would embark at 8pm on a Monday to Thursday and a Sunday, however, on a Friday and Saturday you either board at 6.30pm or at 9.30pm.

Whereas for all other months including December, you would embark at 6.30pm on a Monday to Saturday for the earlier dinner cruise. However, for the second River Seine cruise of the evening boarding starts at 9.15pm on a Monday to Thursday, but on a Friday and Saturday it is 9.30pm, yet the only cruise available on a Sunday is arrival at 8pm.

You may be pleased to know that there is no particular dress code and the company just suggests that you wear something comfortable and appropriate to the time of year, especially if you would like to relax on the boat terrace.

However, we would like to point out that pets are not allowed on board and it is not suitable for the disabled due to having to negotiate steps.

Also, unless you have pre booked the option for a window table, then it is first come first served, but you can make reservations online or via telephone, also, if you have any specific requirements or have any questions, then it is probably best to do this via telephone.

The point of departure for the Capitaine Fracasse River Seine Cruises is on the Ile Aux Cygnes, which is the centre of the Bir Hakeim bridge that goes over the river, and walking you would head for the middle of the bridge then go down a flight of steps where the Capitaine Fracasse will be waiting.

If you are arriving by your own transport, then you can drop passengers off at the middle of the bridge and then utilise the free private car park, which is signposted Capitaine Fracasse and Parking du Pont Autonome at the end of the bridge.

But via public transport in Paris, the nearest Metro station is the Bir Hakeim stop via line 6, and the RER stop is the called the Champ de Mars - Tour Eiffel via line C. Yet if you happen to get lost on your way, you can call the onboard mobile phone for directions on telephone number +33 (0) 6 20 80 75 30.