Versailles Avenue Restaurant in Paris

This is a bistro style restaurant with a very bright and lively decor providing French cuisine with continuous service daily, with snacks, formula menus and an a la carte option, along with oysters, shellfish and seafood at a weekend.


About Versailles Avenue Bistro

This bistro in Paris with a total capacity of 60 people seated at any one time, is named after the road that it is located on, and has a very brightly coloured decor combining lots of orange such as the lights that adorn the walls contrasting against a deep dark brown.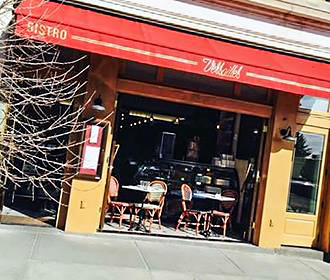 Modern hanging ceiling lights in a cream with different coloured squares and pink curtains, through to red and cream cushions on chairs, along with brightly coloured ornaments and vases plus unusual modern art works hanging on the walls, make for a very vibrant feel to the whole restaurant.

And classed as a restaurant and a wine bar, do not be fooled into thinking that this establishment does not take things seriously by the convivial decor, as they provide quality produce such as fresh Gillardeau oysters along with AOC cheeses, AOC French wines and champagnes, which stands testament to the their love of fine dining.


Cuisine at the Versailles Avenue Restaurant

The Versailles Avenue Bistro provides French cuisine and of a lunchtime from noon until 3.30pm they provide a formula menu that they call Formule Midi, and you can choose a starter and main course or main and dessert for €15.50, whereas the plate of the day or steak chips and salad for example are €12.50 as of 2014.
However of an evening at this restaurant in Paris you could opt for the formula menu of a starter and main, or main course and dessert for either €23 or €29 depending upon your choices, with the dish of the day being €17.

Yet the Versailles Avenue Bistro also provides an a la carte menu with starters such as Herring fillets marinated warm potato salad, Burgundy snails, Steamed leeks and fresh herb vinaigrette or a Fan of avocado and shrimp sauce to name a few.

Main courses could be Beef tartare prepared to order with fries and salad, Roasted lamb with hazelnuts and herbs with green beans and scalloped potatoes, Fresh salmon cooked a la plancha with basmati rice and steamed vegetables, Sirloin steak with sea salt and roasted potatoes with parsley or Fish and St Jacques on a stew of potatoes and leeks.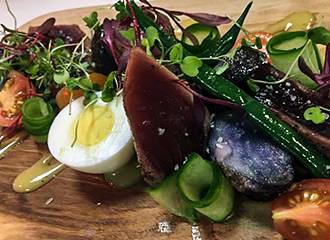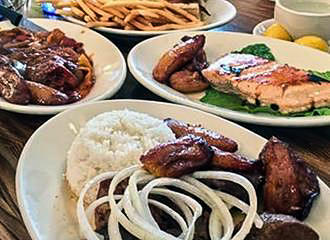 You also have salads such as their signature Versailles Avenue, which includes lettuce, tomato, marinated salmon, shrimp, surimi, green beans, mushrooms, cheese and chives, or perhaps a Plate Bistro with cold cuts and cheese of the day accompanied by fried potatoes would be more to your liking.

This bistro style restaurant also provides tartines and snacking options along with different cheeses and some very tempting desserts like an iced Grand Marnier soufflé and red fruit coulis, yet they also provides crepes, which are one the specialities of French cuisine.

Now we also mentioned earlier that the Versailles Avenue restaurant also supplies fresh oysters, with a wide variety to choose from of different grades, along with other types of seafood and shellfish including clams, sea urchins, shrimps, whelks, langoustines, etc. However, we would like to point out that these are only available on a Friday, Saturday and Sunday.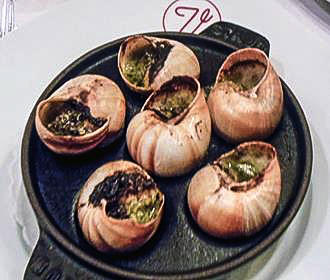 Visiting Versailles Avenue Restaurant in Paris

The Versailles Avenue Bistro is located in the 16th Arrondissement in between the River Seine and the Parc Sainte-Perine and is open from noon with continuous service until 10.30pm.

You may be pleased to know that this restaurant in Paris is air conditioned plus it has free WiFi available, along with being accessible to the disabled including those in wheelchairs.

And in addition to these points, groups are welcome, although it is advisable to book, but there are English speaking staff for those of you who are not fluent in the French language.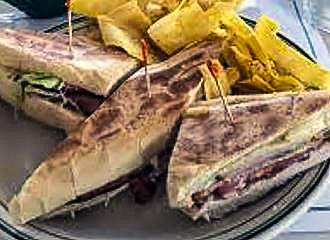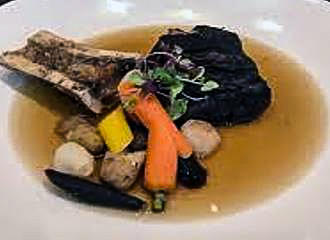 Now when it comes to getting to the Versailles Avenue Bistro, there is a public car park nearby, however, if you are utilising the public transport in Paris, then the nearest Metro station is the Porte de Saint-Cloud stop via line 9, yet the Paris bus numbers 22, 62, 72, 97, 189 and 289 will also get you within walking distance.