Jodhpur Palace Indian restaurant in Paris

A traditional and refined gourmet restaurant serving authentic Indian cuisine, there is even a dedicated vegetarian selection and formula menus available, as well as an a la carte option.


About Jodhpur Palace Restaurant

Opened by a gentleman called Mr Baldev Singh, who was originally from the City of Jodhpur in Northern India, you will find authentic Indian cuisine served from this area in an elegant setting.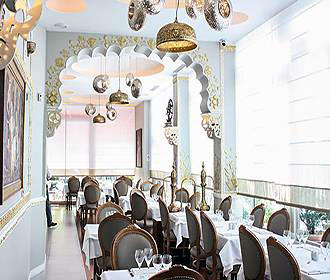 The dining room provides a feeling of being in a traditional restaurant in India with its decorations including ornaments, traditional patchworks and numerous statues of Indian gods, yet the terrace has a far more modern feel with plenty of greenery.

But there is also a mezzanine area above the main dining room at the Jodhpur Palace, which is normally where buffets are held, but with a warm and welcoming atmosphere with the proprietors passion for his roots, it allows you to have a more authentic gourmet experience no matter what area you decide to enjoy a meal.


Cuisine at the Jodhpur Palace in Paris
You will find authentic Indian cuisine mainly originating from Northern India with its aromatic spices, colours and flavours for a truly delightful culinary experience, yet there are also some traditional southern dishes to tempt the taste buds.

There are two Formula Menus available at a lunchtime and of an evening, and both of these are a three course with a choice of starters, main course and dessert, although you do have the a la carte option as well.

Now the first Menu is €25 as of 2014 and could include a prawn pakora or samosa for starters followed by lamb dopyaja or fish korma for the main course served with Basmati rice. Yet the €29 menu has a different selection and could be tandoor cooked marinated salmon pieces or a Dohri Seekh kabab, which is a mixture of minced lamb, chicken and herbs cooked on skewers, for starters. A main course could then be a choice of biryani or butter chicken marinated in a spicy sauce for example, and again these are served with basmati rice.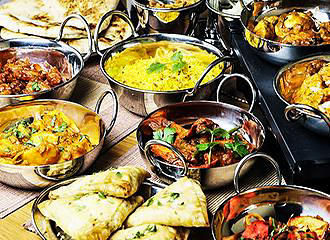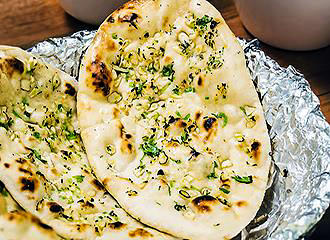 But there are far more tempting dishes available on the a la carte menu and you could enjoy a Tandoori starter such as Batera Tandoori for €10.50 with Quails, slow-marinated in spices then cooked in the tandoor. Others include Chicken Bannu Kebab for €15 with Chicken marinated in a fennel seed sauce, coated in breadcrumbs then cooked in the tandoor oven or Tandoori Gamnba Prawns for €22 with Gamba prawns slow-macerated in a bouquet of spices and avocadoes, then cooked in the tandoor oven.

Yet there are also more basic or well known starters served at the Jodhpur Palace restaurant including salads, onion bajias and various types of pakoras, which are fritters and these range in cost from around €6 up to €12.50 as of 2014.

Then there are the main courses that range in cost from around €12 up to €22, which are listed by their main ingredient which is chicken, lamb or fish and seafood. And these could be a Korma prepared with almonds, cashew nuts, raisins, pistachios and creme fraiche, a Madras, which is a hot curry, a Tikka Massala with boneless meat cooked with tomatoes butter and ginger in the tandoor or a Palak that is prepared with spinach and spices.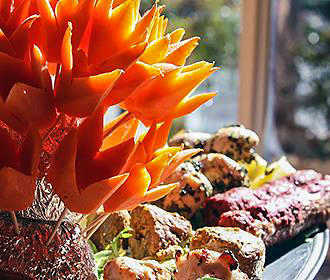 The Jodhpur Palace Indian restaurant also offers a wide selection of different Biryani dishes made with twenty spices and basmati rice, ranging in cost from around €12.50 for a vegetarian option through to €17 as of 2014 for a Shai Biryani prepared with chicken lamb and prawns.

Now as you would expect, Pilau rice is one of the options to accompany your main dish, yet there are also house speciality breads including chapatti or a variety of different nan breads like a keema nan you could opt for as well.

Plus this Indian gourmet restaurant in Paris also offers plenty of choices on the menu for those of you who are vegetarian such as a Mushroom curry with peas and fragrant saffron or a variety of vegetables prepared with curry and creme fraiche, to name a couple.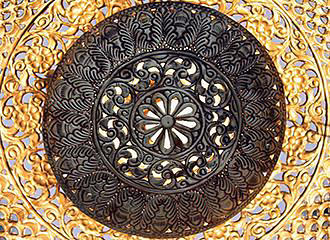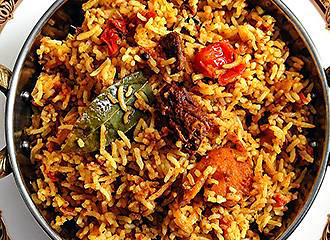 So as you can no doubt tell, the Jodhpur Palace caters for most tastes and palates and is a lovely place to eat out enjoying something entirely different from the normal French cuisine.


Visiting Jodhpur Palace Gourmet Indian Restaurant in Paris

You will find the Jodhpur Palace located in the 12th Arrondissement and it is open for lunch as well as of an evening for dinner from around 7pm and even English is spoken here.

Now you may also be pleased to know that the main dining room and the terrace are accessible to the disabled, but we would like to point out that no pets are allowed, and due to the popularity of this gourmet restaurant in Paris booking a table is highly recommended and essential if you are going as a group.

And when in comes to reaching the Jodhpur Palace Indian restaurant, you will find that the nearest Metro stations are the Mongallet stop via line 8 or the Daumesnil stop via line 6.

However, other modes of public transport in Paris that will get you close by include the bus number 29, which stops outside the office for the Mayor of the 12th Arrondissement. Alternatively, the Nation stop serves the Metro lines 1, 2, 6 and 9 along with the RER trains on line A.