Grand Amphitheatre du Museum in Paris

Classed as a museum and an historical monument in Paris, this amphitheatre was constructed in the 1700s, and although it has been renovated and modernised with the latest technologies to continue providing lectures, discussions and shows, it still retains the original architectural features that you can discover while you are within the botanical gardens of the Jardin des Plantes.


About the Grand Amphitheatre du Museum

The Grand Amphitheatre was originally designed by the Edme Verniquet and constructed during the 1780s, with additional architectural aspects by Jacques Molinos that were implemented in the 1790s.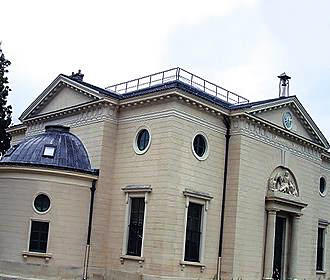 This unique building was designed to provide prestigious educational and scientific talks and training of the time, and led to many great discoveries in the world of chemistry and other sciences that were related to the museums and royal gardens, which are now known as the Jardin des Plantes.

The Grand Amphitheatre du Museum has now been classified as one of the historical monuments in Paris, and it was fully renovated in 2003 to provide a more comfortable setting for lectures and debates, with the latest technologies available including a large screen, translation booths, etc.

But with its architecture, it is also classed as one of the museums in Paris with a prestigious character and rich history, yet still provides a full program of seminars, lectures, shows and much more, most of which are orientated towards those studying in different scientific areas such as biology, geology, zoology, etc.
Visiting the Grand Amphitheatre du Museum in Paris

With a full name of Grand Amphitheatre du Museum - Museum National d'Histoire Naturelle, this is located within the Jardin des Plantes in the 5th Arrondissement and although the address is Rue Cuvier, the nearest access is via 40 Rue Geoffrey Saint-Hilaire.

You will find there are a wide variety of different seminars, lectures and debates organised along with shows based on scientific themes, and even though they are conducted in French, as we mentioned earlier, there are some translation booths for those of you that do not speak fluent French.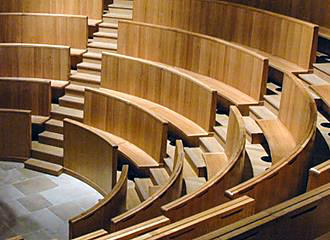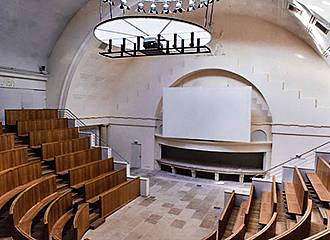 A lot of the different lectures, etc are completely free to attend, but they do vary in times and you would need to look at the agenda on the website or get in touch with the museum to find out about the upcoming events, but some are far more popular than others, and we would like to point out that the Grand Amphitheatre only has a maximum capacity of 315 people.

Additionally, the Grand Amphitheatre du Museum can also be utilised for private functions and events such as cocktail parties and dinners or corporate events like seminars, etc, with various equipment such as video projector, screen, music stand and microphones, furniture, cloakroom, seating, etc. So for privatising this amphitheatre or other spaces within the Jardin des Plantes you would need to contact the National Museum of Natural History directly.

Now when it comes to getting here via public transport in Paris, you will find that the bus numbers 24, 57, 61, 63, 67, 89, 91 and 215 along with the Noctilien Night Bus Service via Lines N01, N02 and N31 will get you close by to the Jardin des Plantes and its museums like the Grande Galerie de l'Evolution, as will the Batobus, which is the water bus that travels up and down the River Seine.

Alternatively, you have the Gare d'Austerlitz train station serving line C of the RER trains, plus lines 5 and 10 of the Metro, yet you also have the Metro stations called the Censier - Daubenton stop serving line 7 and the Jussieu stop, which serves lines 7 and 10.
Grand Amphitheatre du Museum plan and information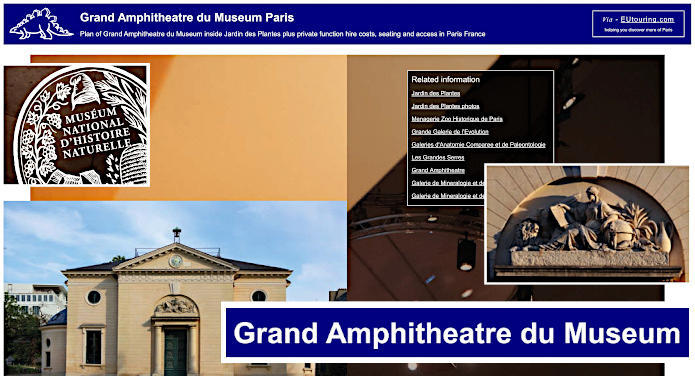 Jardin des Plantes Grand Amphitheatre du Museum plan with additional information on booking group private function hire costs, diagram of seating, location and access.


Grand Amphitheatre du Museum plans available:
Grand Amphitheatre du Museum plan - PDF (3.522 MB)
Grand Amphitheatre du Museum plan - Image (4.288 MB)