But the cost for purchasing this second hand replacement part was quite a bit more than expected, so we decided to try and come up with our own solution to this common problem..

The gas locker hinges were not like a typical hinge, but were like a pin that just located into a hole in the fibreglass at the bottom of the locker and the originals were then just riveted into place on the lid.

Now we did not have any equipment for riveting anything in its place and decided that we must come up with a different way of fixing the new hinges or pings in place on the gas locker lid, so the basic equipment we needed to replace the caravan hinges were as follows:

- Drill
- Hacksaw
- File
- A couple of spanners to tighten up the nuts on to the new caravan hinges.

The items we purchased to replace the hinges were as follows:

- Two bolts Stainless steel 3 inches long with the thread only going half way
- Four self locking nuts - Stainless steel
- Washers - Stainless steel
- Grommets

Obviously by purchasing stainless steel bolts, locking nuts and washers you will not have the same problem occurring in the future with rusting.

The head of the bolt would need to be cut off then filed, so that you have a smooth pin, which is now your hinge locator into the hole already in place at the bottom of the locker in the fibreglass on the caravan itself.

On the gas locker lid itself you need to drill a hole into the side of the fibreglass approximately a quarter of an inch from the front through to the middle where the bolt will come through and the hole needs to be large enough to get the nut but also a small spanner into, so that you can tighten it up.

Now bear in mind that it is the smooth part of the bolt that is what will be sticking out as the pin locator, so you need to put one bolt on with a washer, then another nearer to the top of the thread with another washer. Slide this into the pre-drilled slot you have made in the locker lid and position a spanner to stop the nut turning as you tighten up the other nut on the outside.

Once this is tightened up, you need to check the level of the lid with the locker opening and if you feel it is a bit low, you can use washers as spacers.

However, on the caravan locker opening, you may find that the hole is slightly rough where the rusty pin had been rubbing at the fibreglass and what we done was put a grommet in the hole, which also acts as a cushion as well.

When you know that you have the exact height and desired fit between the gas locker lid and the opening, you need to make sure that the bolts are secure and completely tightened.

Then if you wish to you can fill the holes in the fibreglass with either a silicone or a filler, just to provide a better finish and create more stability within the lid itself.

But just as we were going to do this, we realised that there was a major flaw with our particular style of gas locker lid. The fact is, where the locks are themselves, they actually let water into the locker lid and before there were no drainage holes!

So by leaving the holes open that have been drilled, we now have a drainage point that wasn't there before!!

And there you have it, for a good days work and only around £5 cost instead of upwards of £50 for a replacement second hand caravan gas locker cover, you have a solution that will last years and you can spend the savings on other things you may need to replace on your caravan.






Copyright © www.eutouring.com All Rights Reserved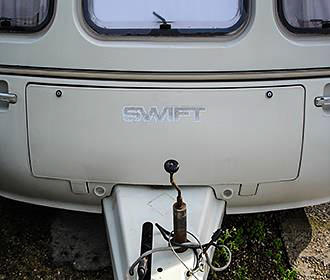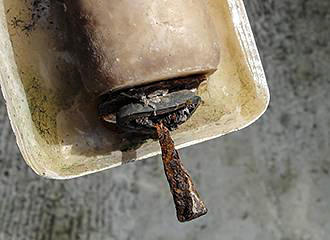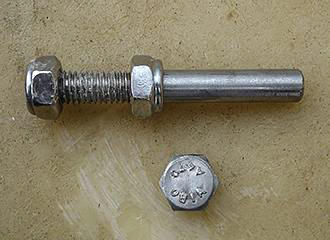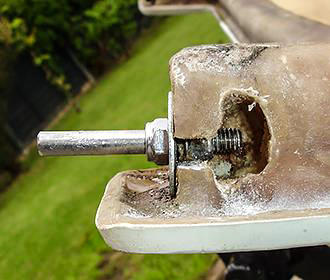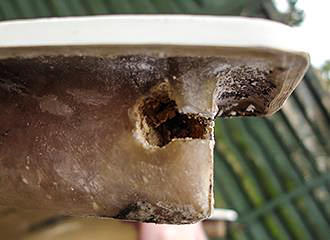 Swift Challenger caravan gas locker
Repairing caravan gas locker lid


When you purchase a second hand caravan you expect to be able to get spare parts easily, but unfortunately many manufacturers like Swift Caravans do not provide any spares for a caravan that is more than eight years old.

Obviously you can hunt around for replacements lid from caravan breakers, but it is sometimes more by luck than judgement that you will be able to get hold of the exact same part in good condition, and unfortunately this is where we came across a major problem.

You see, many older caravans end up having problems with their gas lockers lids like lid covers not staying on, etc and especially one point, which is the hinges that end up rusty and eventually breaking off altogether, which is what had happened to our Swift Challenger 590 SE one year.

Even though we managed to find a replacement locker lid from another caravan that was being broken up for spares, the hinges were still not in very good condition and would not have lasted long, which is probably not surprising considering the Swift Challenger was eighteen years old!