Cramer gasket for gas hob

We decided to clean up our caravan gas hob and realised that the gaskets which are positioned underneath the gas rings were rather tatty and needed replacing.

Now, trying to find new gaskets was interesting and we had to "Google" it.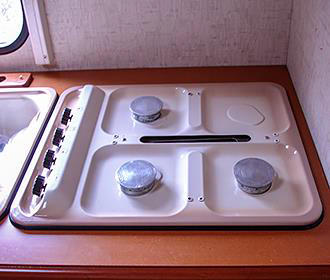 ---
Finding forums on the topic, it does seem to be quite a common problem that arises and when we were searching we found lots of people commenting that they have had flames coming out from underneath when the seals (gaskets) are broken, cracked or rotten away.


Caravan Spares Centres

So we decided to contact some Caravan Spares Centres and the first place we phoned didn't have any, so they recommended us to try another caravan parts place, but they were so expensive in fact in our opinion quite extortionate, so we continued our search.

We came across a place called Abyss caravan supplies and the lady we spoke to was so very helpful. She knew exactly what we were looking for and had these Cramer gas ring gaskets in stock.
Instead of the gaskets going to cost us almost £20 to replace plus delivery on top, Abyss managed to provide the gaskets for the gas hob for under £6 and they were with us in under 48 hours.

Now that is what we call service! And we would highly recommend this company to anyone looking for parts for their caravan.

We replaced the Cramer gaskets on the gas hob, but obviously once our clean up was complete, we had the whole van checked on the gas through a qualified caravan service centre, which is something you must do. It is alright doing DIY jobs, but lets face it, unless you are certified in specific areas, you must have your caravan serviced and checked properly as you want to know that your caravan is totally safe for your next family camping holiday.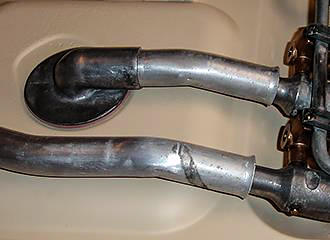 ---