La Reserve History and the Vineyards

La Reserve Paris Hotel and Spa is owned by entrepreneur and established businessman Michel Reybier and this hotel in Paris is part of the Michel Reybier Hospitality Group, where you can enjoy the finer things in life, especially since he has invested in vineyards and a Swiss anti-ageing company to supply his luxury hotels and apartments.


A bit about Michel Reybier..

Michel Reybier was born in France in 1945, and a quiet, private family man, he became an entrepreneur and very successful business man starting his career in the food industry and launched a French charcuterie business called Aoste, which became a brand supplying items such as hams and salami.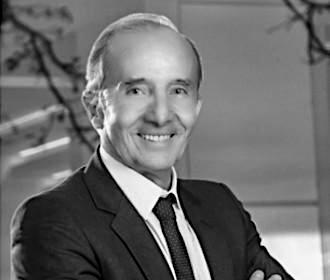 Selling the Aoste brand and the other food industry firms, he was able to amass a fortune in which to focus in the luxury services sector, wanting to be able to supply a French style of luxury to the world, focusing on elements of simplicity and refinement along with authenticity.

It was then in the year 2000 that Michel Reybier founded his luxury group call La Reserve, which sees different establishments countries such as Switzerland where her resides, along with France including La Reserve Paris Hotel and Spa and La Reserve Paris Apartments.
Yet Michel Reybier has not stopped at luxury accommodation, his philosophy is to provide the utmost comfort and personal service with discretion within the luxury hospitality sector including being one of the co-founders of the Embassair Group for luxury travel, investing in GlobalJet with its private jets, in healthcare and anti-ageing products that feature at his spas, such as the one at La Reserve Paris Hotel and Spa.

In addition he is on the board of around 20 companies in different capacities like as a director, chairman or CEO, always striving for excellence according to his own expectations of high end travel, accommodation and other high quality services, which is what you can expect from the Michel Reybier Hospitality Group and La Reserve.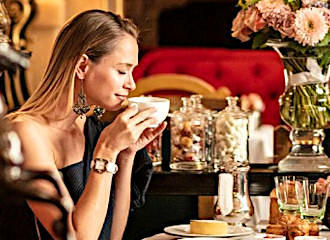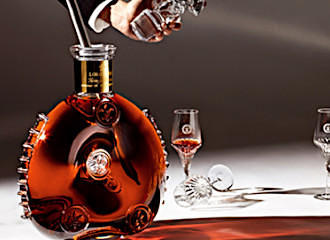 About La Reserve Group

The original idea and concept of La Reserve was to bring to life a vision of luxury that was based upon excellence and rigor, which is what still stands today. The goals of Michel Reybier and his family have always been to develop hotels, residences and spas that could be found in strategic, yet privileged places.

The very first La Reserve was called La Reserve Geneve in Switzerland, which is the country where Michel Reybier lives and manages his business from, yet this was no ordinary hotel and spa, as from the outset a finely selected management team was chosen in order to be able to satisfy client expectations with a concept of superior living and local insight, that still remains in place today.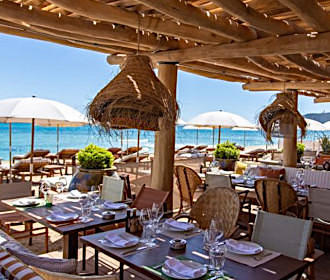 After the success of La Reserve Geneve the La Reserve Ramatuelle near Saint-Tropez in France opened, followed by La Reserve Paris Hotel and Spa, La Reserve Paris Apartments and La Chartreuse de Cos on the Cos dEstournel vineyard estate, also in France.

Michel Reybier is setting his sights on other strategic places building on a vision of authentic luxury imbued with simplicity to expand the Michel Reybier Hospitality brand and states " La Reserve offers a completely luxurious lifestyle…with a soul. Hotels, serviced properties, spas and restaurants… within each and every one of these locations, you will encounter a subtly different approach to service, quality and relationships with each individual guest."


The history of La Reserve Paris location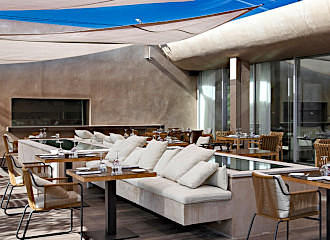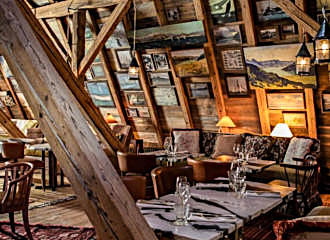 The Avenue de l'Elysee ran alongside the Champs-Elysees Gardens on the opposite side of the Avenue des Champs- Elysees, which had been there since this famous avenue was first laid out, yet originally stopped at the Avenue de Marigny by the official residence of the French President, the Palais de l'Elysee.

However, the road was extended in the 1800s to the western end of the gardens where it stops at the Avenue Matignon and the name was changed to Avenue Gabriel in recognition of Ange-Jacques Gabriel, who was the first architect to the King, creating what was called the Place Louis XV, now called the Place de la Concorde.

At the beginning of the 1800s the Champs Elysees area was becoming a prime location for properties and the well to do Parisians who were having luxurious mansions constructed.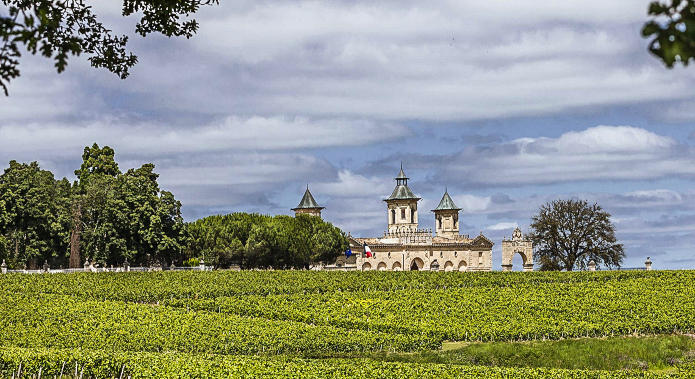 Then, during the Second Empire, under the rule of Napoleon III, Baron Haussmann, Prefect of the Seine set in place a major renovation of Paris, with the destruction of many old dwellings, the construction of wider roads, many elegant new buildings and more parks and gardens.

The Champs-Elysees area became the ultimate prime location for luxurious Haussmann style mansions, buildings and bourgeois homes and it was in 1854, the construction of the building located on the corner of Avenue Gabriel and the Rue du Cirque became a part of this redevelopment.

It was owned by the Duke of Morny, who was the half-brother of Napoleon III and a prominent figure during the French Second Empire, originally having had a successful military career, but being a visionary, saw a change in society with the industrial revolution.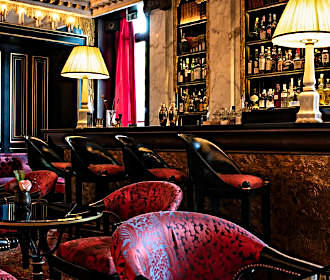 An astute aristocrat, he was a member of parliament, an art collector, plus keen on horse racing and being a racehorse owner as well, he actually developed the Longchamp racecourse in Paris. The building remained in his family until 1888 when it was turned into apartments.

After that the building was acquired by an insurance company, then it was sold again in 1920 to the Royal Asturian Company of Mines, although by 1960 it was to become a hotel residence of the Company of exploitation and financing Capucines of Pierre Cardin.

It was then in 2014, exactly 160 years since the Haussmann style building was first constructed, that Michel Reybier and his family took over ownership of this historical building with the vision of it becoming part of luxurious La Reserve Group.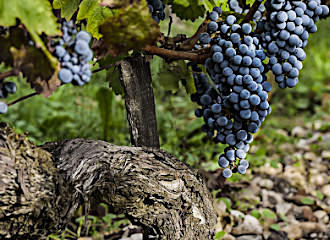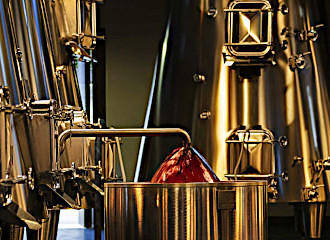 Michel Reybier entrusted the interior design of La Reserve Paris Hotel and Spa to the renowned interior designer Jacques Garcia, who had previously worked his magic on the La Reserve Geneve.

Jacques Garcia was born in 1947 and from a very early age was passionate about drawing, architectural features and furniture that portrays a period, possibly in part due to visiting many historical places with his family and the inspiration he gained from the painter James Tissot, who used to capture Bourgeois life in Paris in the 1800s.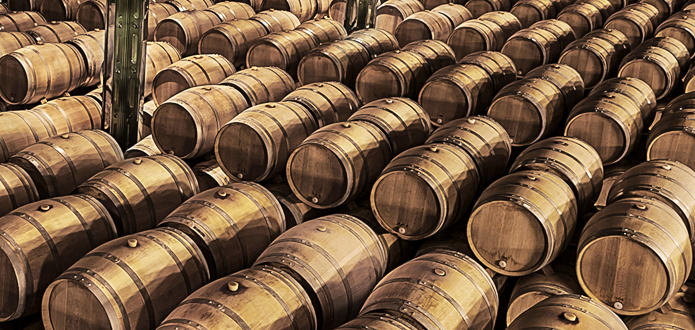 With credentials and a list of accolades to his name including being awarded the Legion of Honour, Jacques Garcia has worked on many prestigious places such as the Chateau de Versailles and famous museums like The Louvre and the Musee de la Vie Romantique.

So no wonder, when the doors to La Reserve Paris Hotel and Spa, were opened for the first time towards the end of 2015 it was straight away classified as a coveted Palace Hotel in Paris, meaning that it goes well above and far beyond the standard and traditional rating of 5 Star hotels in Paris.


The Vineyards of Michel Reybier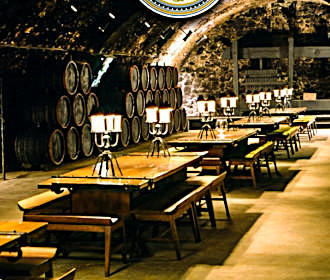 As you will have no doubt read earlier, Michel Reybier has a passion for the finer things in life, and being able to own his own vineyards was a dream that became a reality, with many of the fine wines and even champagne featuring at La Reserve Hotels and within its restaurants.


Cos d'Estournel

The wine estate and Chateau Cos d'Estournel was founded by Louis Gaspard d'Estournel, which became renowned for its prestigious vintages, many of which surpassed its ratings, yet were exported far and wide.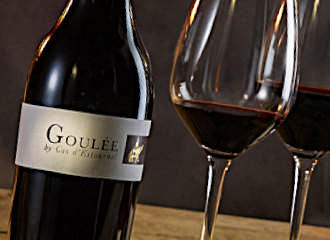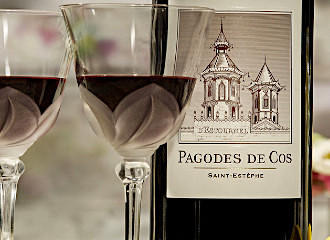 The founder of this vineyard in Bordeaux within the Aquitaine region of France, Louis Gaspard d'Estournel was the first to export his produce to India and due to his exploration, conquests and relations with countries far and wide, he decided to have exotic pagodas constructed on his estate in France.

The legacy of the Cos d'Estournel estate continued over the years, and Michel Reybier purchased it in the year 2000 and since then has completely renovated the chateau including state of the art winemaking facilities and cellars with purity to optimise the processes of wine making and ageing, plus an intensive geological study of the entire grounds has been undertaken to grow the best vines for each type of soil and maintain historical vines, with the average age being approximately 45 years.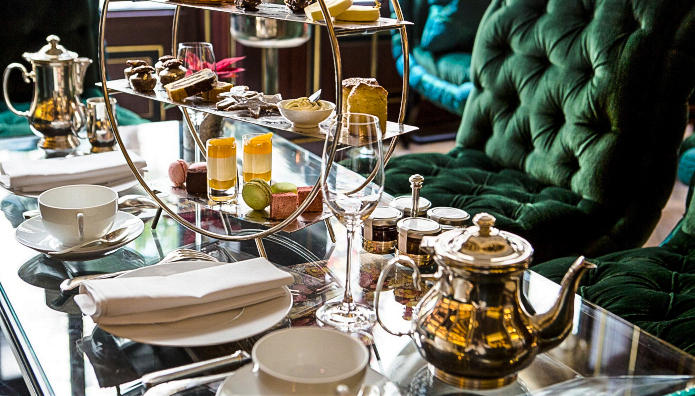 So when the second gourmet restaurant in La Reserve Paris Hotel and Spa was launched, it was named after this historical wine estate, being La Pagode de Cos in reference to the pagodas and Cos in the Medoc area where the d'Estournel estate is located, producing many grand cru wines and the famed Cabernet Sauvignon.


Tokaj-Hetszolo

Mount Tkaj in Hungary is classed as the undisputed king of all Hungarian vineyards, which has been protected since 1772 and was the first in the world to have an appellation of origin awarded, way before Bordeaux wines were classed, and the Royal Imperial Estate of Tokaj-Hetszolo is said to have always produced the best wines since the start of the 1500s.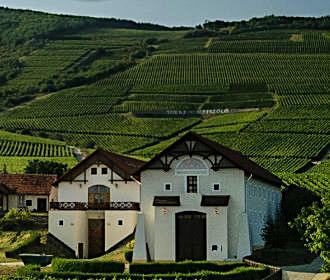 Over the centuries there have been many prestigious owners, including Gaspar Karoli, who translated the Bible into Hungarian, Gabor Bethlen, Prince of Transylvania. Then followed the aristocratic Rakoczi Princes until the Habsburg royal family finally took over Tokaj-Hetszolo, which then became an Imperial Estate in 1711.

For almost two centuries this impressive vineyard estate remained the property of the Austro-Hungarian Crown, yet the 1900s were a very turbulent time, and eventually, in 2009 Michel Reybier purchased the Tokaj-Hetszolo estate in Hungary.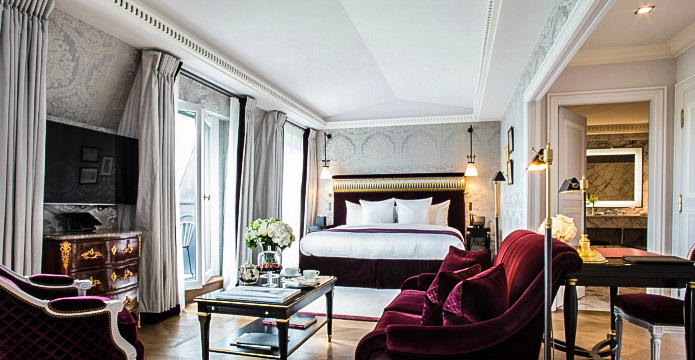 The entire estate has been harvested by hand for 500 years and the barrels themselves are crafted by artisan coopers from the region, which are made from the finest oak from the Zemplen mountains and this heritage remains in place, along with the organic farming methods.

So hence the Tokaj-Hetszolo estate in Hungary has now been added to the list of prestigious vineyards of Cos d'Estournel, Saint-Estephe Grand Cru Classe and others owned by Michel Reybier and his family with vintages to be enjoyed often aged for a minimum of a decade or more, not forgetting new wines being produced for future consumption.