The Italian Restaurant Iannello in Paris

This is an Italian restaurant in Paris that combines tradition with modernity, and being a family run business, you are assured of a warm welcome with a cosy atmosphere, yet still provides gourmet Italian cuisine.


About Iannello Italian Restaurant

A family run business, it was started by Corrado Iannello and his wife Annie back in 1995, over a decade after he had originally arrived in Paris from Italy, and setting up on the Boulevard Exelmans, they are still going strong, which is a testament to the quality Italian cuisine combined with a warm and friendly atmosphere.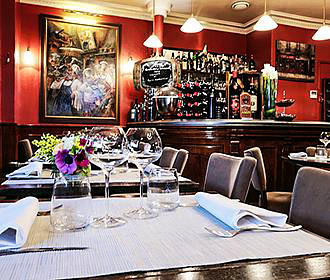 From cream coloured chairs contrasting with dark wood tables and the panelling on the walls this Italian restaurant in Paris provides a traditional feel with large paintings on the walls, yet with a touch of modernity in a bright an airy room.


Cuisine at Restaurant Iannello

Classic Italian dishes have a creative touch to provide regional Italian cuisine of originality utilising quality ingredients that go together with the excellent variety of Italian wines on offer at this Italian gourmet restaurant in Paris.

You can enjoy appetisers or antipasti dishes such as Antipasto Della Casa which is vegetables marinated in olive oil, Bruschetta or Carpaccio Di Bue Con Rucola & Parmigiano, which translates to Beef carpaccio with grated parmesan cheese.
Main courses at the Restaurant Iannello could be a pasta dish such as Seafood pasta with mussels, squid, king prawns, clams and Dublin Bay prawns or Raviolis stuffed with cepe mushrooms and served with a truffle sauce.

Other main courses could be Fillet of Bass in lemon sauce served with preserved vegetables, Mixed fritters of Dublin Bay prawns, squid and king prawns or Thin slices of Charolais beef served on arugula salad with shavings of parmesan cheese.

Yet veal is one of the Restaurant Iannello specialities, so you could enjoy a Veal escalope with parma ham and a white wine sauce or a Veal escalope with aubergines, cheese and tomato sauce.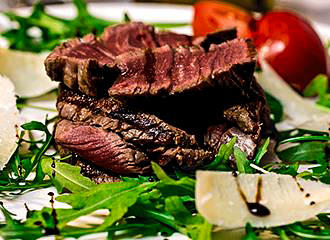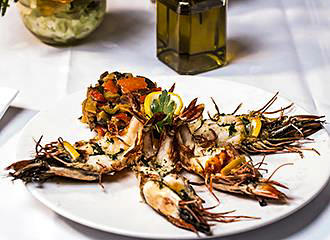 This restaurant also cheeses, a variety of desserts such as Tiramisu, rum baba, panna cotta etc along with sorbets, ice creams, Grappas, cafe gourmand and digestifs to round off an enjoyable evening, whether it be for a romantic dinner or one with family or friends.


Visiting the Restaurant Iannello in Paris

The Restaurant Iannello is located in the 16th Arrondissement close to the River Seine and the Pont du Garigliano bridge, and is open on a Monday to Saturday for lunch and evening meals.

You may be pleased to know that valet parking is available, although booking is advised, and if you are thinking about visiting this Italian restaurant as a group, then this will need to be booked in advance.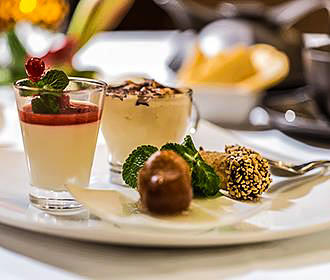 However, if you do not have your own vehicle, then you will need to consider public transport in Paris, and there are many options to choose from such as the Exelmans or the Porte de Saint Cloud Metro stations via line 9.

You also have the Boulevard Victor RER train station close by serving line C in addition to the tramway lines T2 and T3a that stop at the Pont du Garigliano station along with the Paris buses numbered 22, 62, 72 or PC1 97.