Hotel de l'Ermitage - Paris 1 star hotel

The Hotel de l'Hermitage is a small 1 start hotel located in the 20th Arrondissement of Paris close to the Parc de Bellville, with 24 en suite rooms, free WiFi, reception service and more.


About the Hotel de l'Ermitage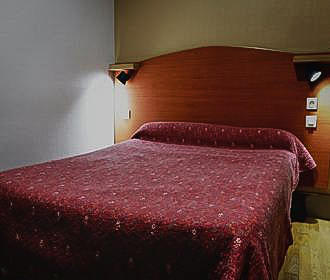 This is a small budget hotel in Paris with friendly helpful staff who are able to help with things such as restaurant bookings, tours, etc with the reception being open from 8am through to 11:30pm.

The Hotel de l'Ermitage has a luggage hold service along with a safe available and tourist information to make your stay as convenient as possible, plus there is free WiFi internet access.


Rooms at the Hotel de l'Ermitage

There are a total of 24 rooms at the Hotel de l'Ermitage comprising of singles and doubles, all of which have a private toilet and shower.
You will also find a TV in each of the basic, yet comfortable rooms, along with free WiFi internet access and most have a wardrobe or space for your clothes.


Access to the Hotel de l'Ermitage

Located in the Belleville area of Paris in the 20th Arrondissement, the nearest Metro station to this 1 star hotel is the Jourdain stop via Line 11, although in the opposite direction the nearest Metro station is the Pelleport stop serving Line 3B also known as 3 bis, however the Paris bus line 26 will also get you even closer by to the Hotel de l'Ermitage.