Hotel Ambre - 3 star hotel & apartment hotel in Paris France

This 3 star hotel is disabled and family friendly offers a 24 hour reception, free parking, free WiFi, a bar, buffet breakfast and more like an ApartHotel, each en suite room comes with complementary toiletries and a kitchenette with fridge, microwave etc for those that want more independence and not eat out constantly.
Accom Type
Apartment Hotel
---
About Hotel Ambre in Paris

The Hotel Ambre is situated in the 13th Arrondissement within walking distance of several parks and gardens in Paris such as the Parc de Choisy and the Parc Montsouris, which is a great place for families that has a puppet show theatre.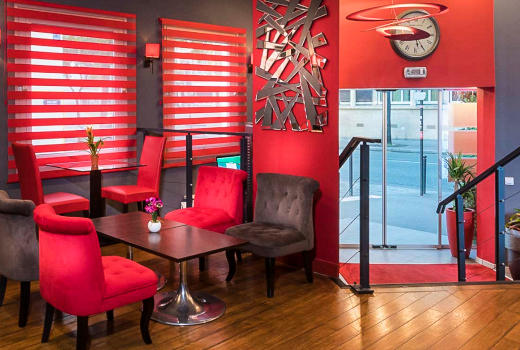 Hotel Ambre reception lounge with table and chairs
Yet it is also within reach of a sports stadium called the Stade Charlety and other popular tourist attractions in Paris are also within reach like the famous burial place called the Catacombes de Paris located at Place Denfert-Rochereau.

The Hotel Ambre is a 3 star hotel but is more like one of the ApartHotels in Paris that is spread over several floors and all rooms have their own kitchenette plus there is free parking available for hotel guests upon prior request and booking.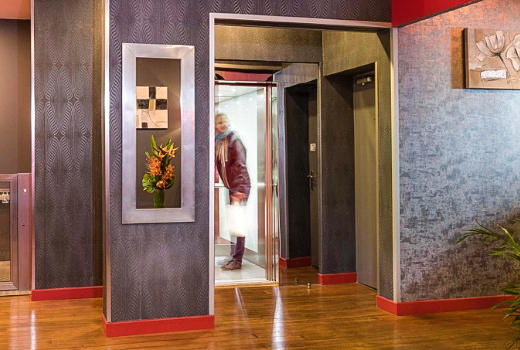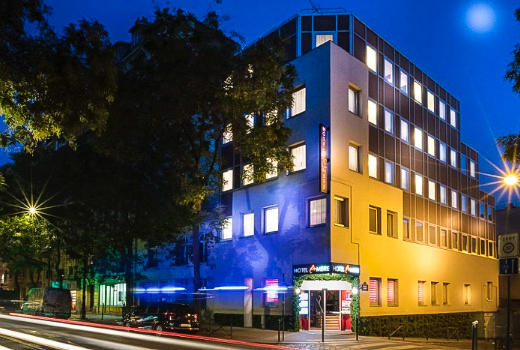 Hotel Ambre Paris facade in the 13th Arrondissement
Having been fully renovated in a contemporary style, there is a lift to access all floors, it is fully air conditioned and is registered as one of the disabled and family friendly 3 star hotels in Paris.


Facilities at Hotel Ambre

With a 24 hour reception and staff able to speak English as well as French, they are on hand to help you get the most out of your holiday in Paris whether it is providing advice, helping with booking a taxi, organising an airport transfer and so on.
You will find that the Hotel Ambre offer a luggage hold service for those of you arriving prior to check-in or leaving later in the day so you can get the most out of your stay in the city of lights, plus there is a safety deposit box at reception as well.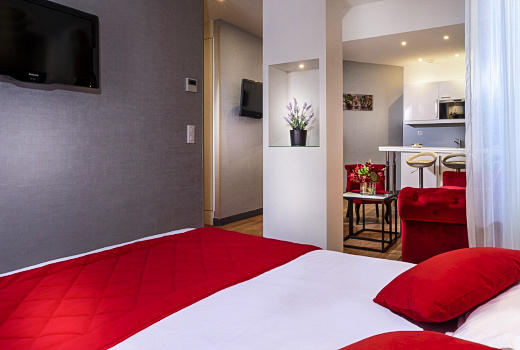 Hotel Ambre double bed apartment and lounge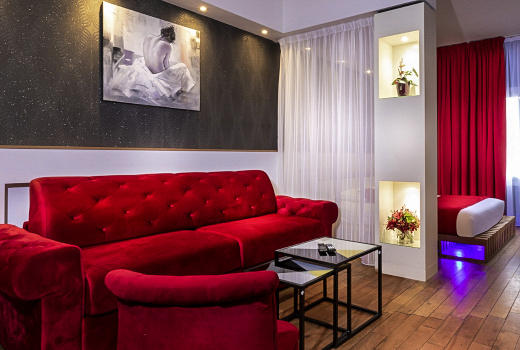 Hotel Ambre apartment lounge area with sofa, chairs and tables
Hotel Ambre has a lounge where you can relax with a glass of wine or various other alcoholic and non-alcoholic drinks from the bar, or maybe catch up with friends and family including back home by utilising the free WiFi that is available throughout this 3 star hotel.

Breakfast at Hotel Ambre is served buffet style within the dedicated breakfast room and consists of cereals, French breads and pastries such as croissants along with accompaniments including various cheese and charcuterie items, plus fruit juices and hot beverages.


Rooms at the Hotel Ambre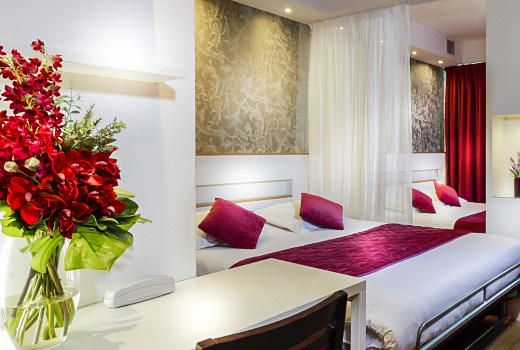 Hotel Ambre family apartment with two double beds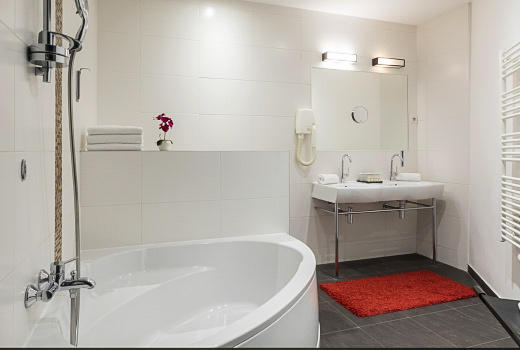 Hotel Ambre en suite bathroom with bath, shower and twin hand basins
There are single and Classic double rooms at Hotel Ambre along with twin and triple rooms for families and all have a contemporary decor with a refined feel combining neutral colours including white with brown, red or burgundy touches and all have parquet flooring, sound proofing and air conditioning.

Each room at Hotel Ambre has an en suite bathroom with a shower and comes with a hairdryer and complimentary toiletries, and in the rooms there is a telephone, free WiFi, flat screen TV with satellite channels and a small kitchenette with sink, fridge, microwave, etc.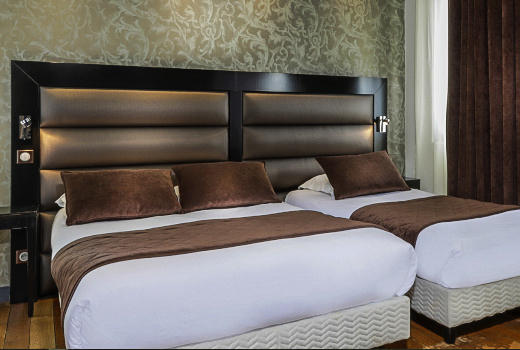 Hotel Ambre triple room apartment with double and single beds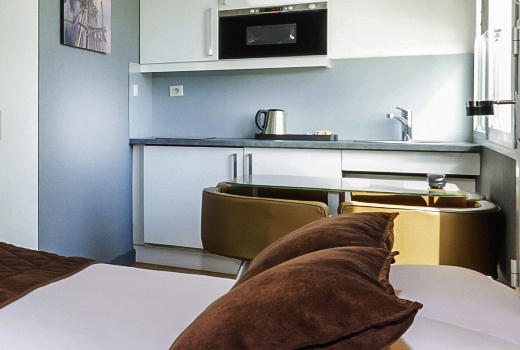 Hotel Ambre apartment kitchenette with dining table
There are also Deluxe double rooms that are more spacious and more like a studio flat plus there is a suite that has a lounge with sofa and this can be partitioned off with a curtain to allow up to four people to stay, also providing more intimacy.

For those of you travelling as a family, as we mentioned, there are triple rooms, some of which are Superior for extra space and a couple are called Prestige, which are even more spacious and also have a terrace with table and chairs for al fresco dining.


Access to the Hotel Ambre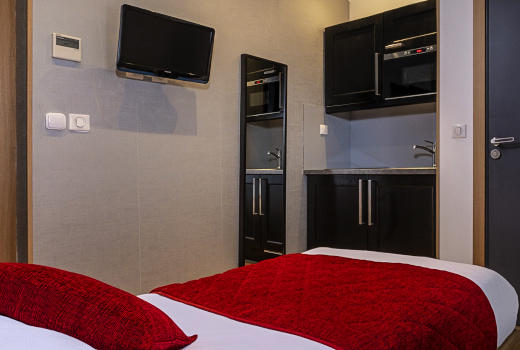 Hotel Ambre single bed apartment with kitchenette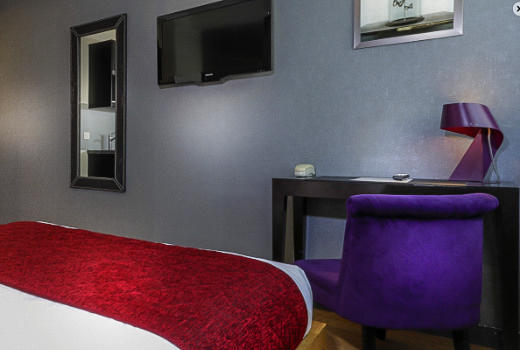 Hotel Ambre apartment room with TV, desk and chair
Located in the 13th Arrondissement, when it comes to reaching Hotel Ambre via public transport in Paris, in a Westerly direction you will find the bus lines 57, 62 and 67.

Yet heading Easterly along the same road as the hotel you will come to the Metro Station called Tolbiac serving Metro Line 7. It is also around here that you could utilise bus line 47 and line 62 along with the Noctilien lines N15 and N22, which are the dedicated XXXParis night busesXXX that run when other Paris public transport has stopped for the night.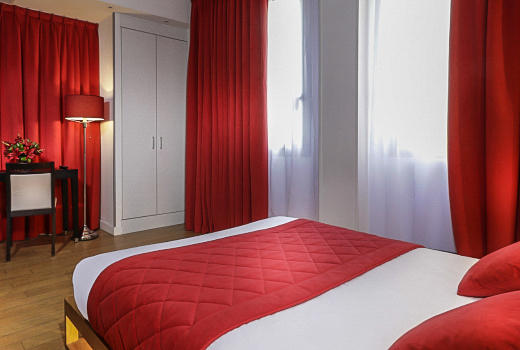 Hotel Ambre double room bed plus desk and chair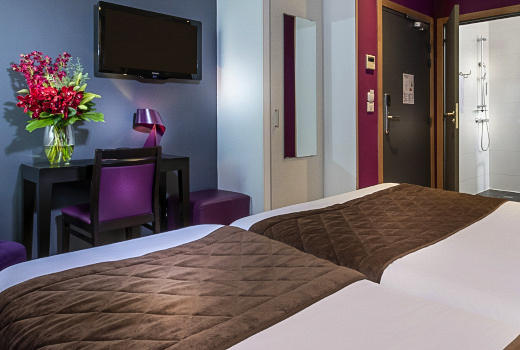 Hotel Ambre twin bed apartment with TV, desk and chair
Alternatively, if you walk in a southerly direction, you will get to one of the many squares in Paris where you could utilise the bus line 57 and the bus line 513, which is also known as Traverse Bievres Montsouris or Traverse BM for short.

However, by going North from Hotel Ambre you will come to the Place d'Italie where you could utilise the Paris Metro serving Metro lines 5, 6 and 7 at the Place d'Italie Metro station. It is around this square with its fountain that you could utilise additional Paris buses including bus lines 27, 61 and 83 along with the Noctilien N31 night bus line.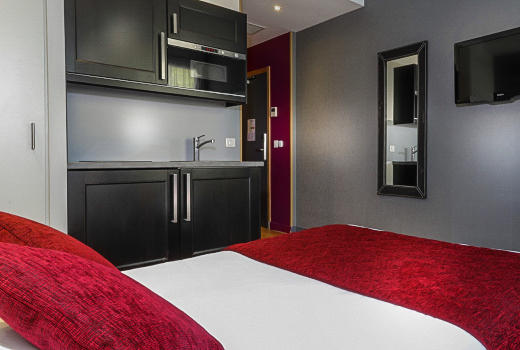 Hotel Ambre double bed apartment with kitchenette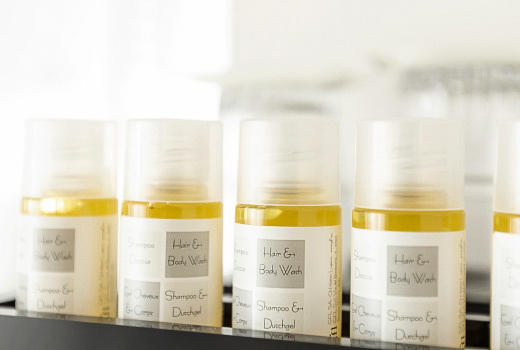 Hotel Ambre apartment complimentary toiletries
For those of you that don't mind a walk of around 2000 metres or a very short taxi ride for instance, then this will get you to Gare Denfert-Rochereau train station for accessing the RER B train line, which is ideal for getting to Charles de Gaulle Airport.

Just outside this train station, which is one of the historical monuments in Paris, you will also find the bus stop and ticket centre for OrlyBus, which is the dedicated shuttle bus for getting to Orly Airport.
Whereas if you are travelling to Paris with your own vehicle, you may be pleased to know that Hotel Ambre has parking available, which is completely free of charge for guests of this hotel, although we would like to point out that spaces are limited and this must be arranged and booked in advance.
Paris Hotel booking info

Hotel Ambre
175 Rue de Tolbiac
75013
Paris
Ile de France
France

Tel: 0033 1 45 89 63 41
Fax: 0033 1 45 89 63 46
GPS: 48.82586, 2.35318

Website: https://hotelambreparis.com/