The Bootlagers is now permanently closed.

The following article is left as-is for historical and archiving purposes.
The Bootlagers Diner and Bar in Paris

The Bootlagers is an American themed diner restaurant in Paris serving burgers etc, which is also a sports bar with large screen TVs showing all major sporting events including football or soccer, baseball, rugby, ice hockey, basketball, etc plus you can order to takeaway rather than eat in.


About The Bootlagers

The Bootlagers is a sports bar in Paris with multiple flat screen TVs, which provide live sports coverage including football or soccer, rugby, ice hockey, American football, baseball, basketball, handball and all other major events, so even when you are away from your home country, you do not need to miss the action.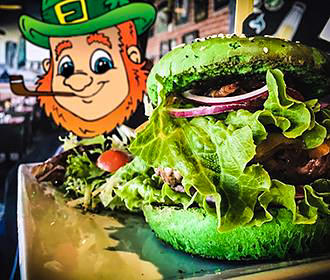 However, this is also a restaurant based on an American diner, which fits perfectly with the style of the reasonably narrow space, and it provides fabulous burgers and hotdogs to satisfy even those with large appetites.

But, as you may have gathered from the name, they also provide a very wide range of bottled beers and lagers and have American themed drinks, along with shorts and cocktails such as tequila, Jack Daniels, rum, etc, plus they even provide milkshakes and numerous other non alcoholic beverages.


Cuisine at The Bootlagers Diner Restaurant

For large tasty burgers, The Bootlagers diner has become a popular choice, especially for those of you with big appetites, as each one comes accompanied with house fries and salad, and there are numerous different options to choose from that range in cost from €12.
For instance you could have John Bac'Lane burger with 180 gram steak, cheddar cheese, grilled bacon, house sauce, salad, tomatoes, red onions and pickles. But the Walker Texas Burger is the ultimate with two 180 gram steaks, tortilla, house sauce, salad, tomoatoes, red onoins and pickles at a cost of €16.50 as of 2014, yet if you want even more you can add extras to any burger for an additional cost and these could be items such as bacon, egg, etc.

The hotdogs are another firm favourite with the ultimate being one with two sausages, cheese, relish and fried onions called the Schwartzy, yet you could opt for a salmon one with house seafood sauce or even a vegetarian option, and these all range in cost from €11 up to €13 as of 2014, and again they come with house fries and salad.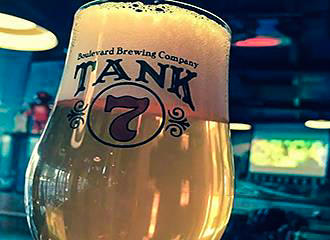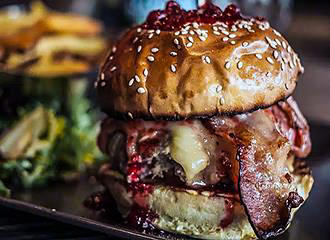 Yet perhaps a salad would be more to your liking, but do not be fooled, thinking that The Bootlagers are charging a lot, as these are extremely good value for the portion you get, which is like having a main meal. And from a BLT though to a Veggie option and a Chicken or salmon salad through to a Teriyaki or Serrano ham salad, there are several options available.

Alternatively, other main courses could be beef or salmon tartare or rump steak for instance, and these are served with house fries or sauteed potatoes and salad or vegetables.

However, this American style diner restaurant in Paris does have other options including snacks like tapas, chicken wings, cheesy chips, onion rings, etc along with a mixed cheese and charcuterie platter, and these can also be a starter and range in cost from €4 upwards.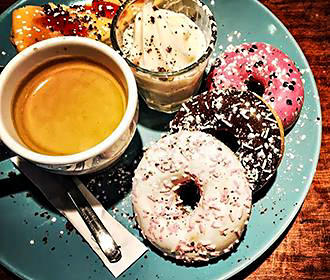 But The Bootlagers also provide some very tempting desserts including brownie, cheesecake, chocolate sundae, etc, so this is also a great place to take the whole family and there is even dedicated childrens formula options available as well.


Visiting Bootlagers Diner and Sports Bar in Paris

You will find The Bootlagers diner and sports bar located in the 13th Arrondissement close to the Bibliotheque Francois-Mitterrand and the River Seine, and it is open on a Monday to Saturday from 9am through to midnight, however it is closed on a Sunday.

There is a Happy Hour aspect that runs daily from 4pm through to 8pm with discounts on certain lagers, cocktails or even tapas, plus there is a formula meal available at noon, which includes a plate of the day and either a start or dessert for €13.90 as of 2014.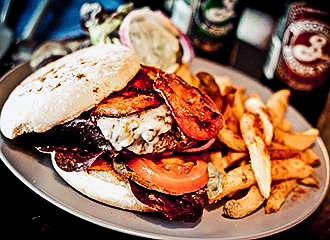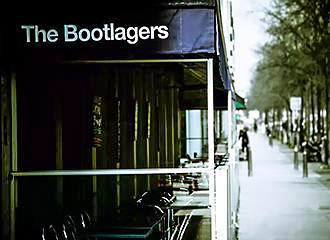 And when it comes to getting this restaurant and bar via the public transport in Paris, the nearest Metro station is the Bibliotheque Francois-Mitterrand stop via line 14, yet this is also an RER train station serving line C.