Seven Hotel Paris - Paris 4 star hotel

The Seven Hotel is a themed and unusual 4 star hotel in Paris, which has seven different suites that are all on different themes along with being designer rooms that provide an almost magical experience with levitating beds, complete concierge, dry cleaning and room service, a bar and lounge plus much more.


About the Seven Hotel Paris


The Hotel Seven has been classed as a 4 star hotel, yet is also a very unusual hotel often referred to as Seventh Heaven that has been decorated with elegance and the latest state of the art technologies, also utilising designer aspects with glass, different colours and lights that make you stay feel like you are in a fantasy world.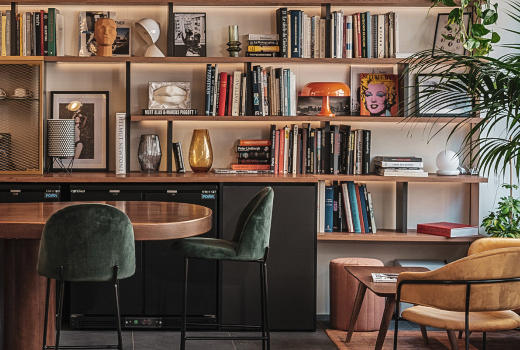 Located within the Latin Quarter, the hotel, which is accessible to the disabled, has a newly designed chic and glamorous lounge including a bar where you can relax with a glass of champagne, a cocktail or other beverage, plus room service is also available at the bar, along with a bar menu including things such as cheese plates, sushi, etc, which can be delivered to your room.

There is also an inner courtyard where you can also relax on the contemporary designed patio with wooden decking and rattan furniture including sofas, chairs and coffee tables for you to relax with a coffee, pre dinner drink or a night cap before going to your hotel room.

When it comes to the reception at the Seven Hotel, this is available 24 hours a day with multilingual staff that provide concierge services such as bookings for restaurants, shows, tours, transportation, etc. Yet the Seven Hotel also offers specific packages such as the Package Cabaret, where you can enjoy a night in the unique cabaret suite having been to the Paradis Latin for dinner and their fabulous cabaret all complete with transfers.
Room service is also available from 7pm through to 11pm, along with a safe at reception, plus there is a luggage hold service, dry cleaning service and free WiFi internet access, yet there is also a massage service available for those truly relaxing moments.

Breakfast is also available that can be served within the patio on warmer days or within the dedicated breakfast room, which is buffet style consisting of cheeses, cold cuts, fresh fruits, fruit salad, hot beverages and fruit juice, along with fresh bread, croissants, jams, etc. However, daily specials are also added to the menu such as French toast, plus you can also request a continental breakfast delivered directly to your room and this available daily from 7.30am through to 11am.


Rooms at the Seven Hotel

There are 28 rooms within the Seven Hotel that will provide you with a magical experience and are divided into three categories being called the Classic Designer, Superior Designer and the Deluxe Designer Rooms.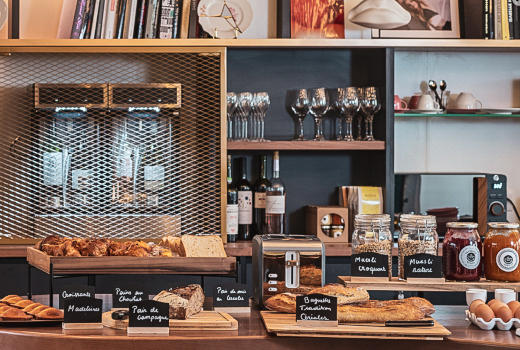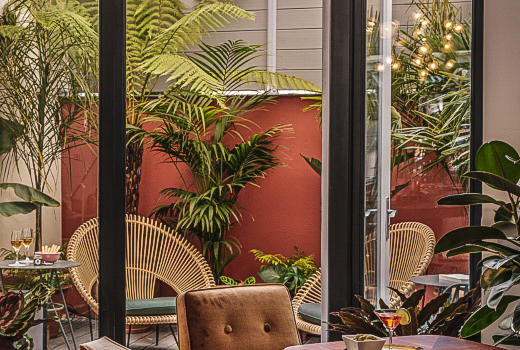 Each one of the rooms skilfully plays with light and colour to provide a unique experience, especially with the suspended bed classed as a levitating bed and each room has air conditioning, free WiFi, a personal safe for valuables, plus a multimedia centre and a Nespresso coffee machine.

Within the Classic Designer and Superior Designer Rooms you get an en suite bathroom with a shower for two people along with bath robes, however, within the Deluxe Designer Rooms you could get a levitated bath or shower along with bathrobes.


Suites at the Seven Hotel Paris

The Seven Hotel also has suites available, with a total number of seven to match the name, and these are themed with an entirely different name per one to associate with the style of suite you choose. All coming with an en suite bathroom, bath robes, TV with satellite channels, air conditioning, a personal safe, Nespresso coffee machine, direct dial telephone and free WiFi internet access each one has a levitating bed and a specific, individual theme.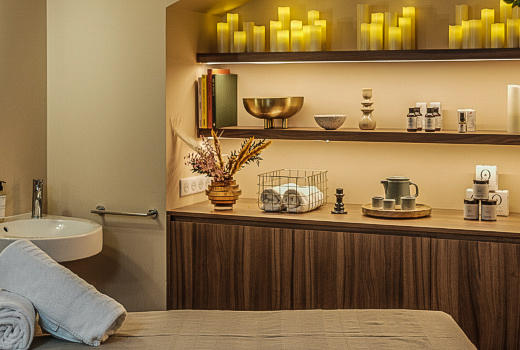 To start with you have the Suite Sublime with softness, elegance, a round soft levitated bed and numerous types of curved furniture, along with crystal chandeliers and a spa bath for two, for this romantic suite at the Hotel Seven Paris.

Yet the next choice could be the Suite Secret Agent, designed along the lines of James Bond 007 with its lounge corner, hammam style shower and a retro style universe that includes items you would associate to one of the movies such as a gun shaped lamp.

Another option could be the Suite Cabaret with it bright red colours and fabrics combined with black and white, neon lights, etc which makes this room look like you are entering a true Parisian cabaret such as the Moulin Rouge and this room even comes with a pole dance bar and chair positioned in front of it.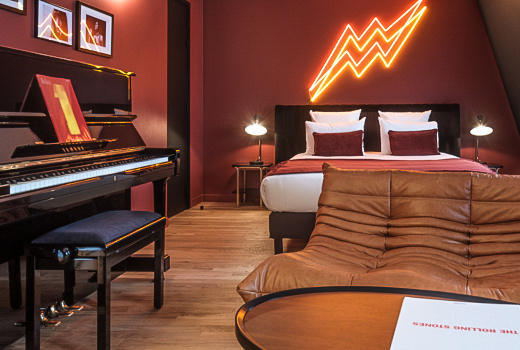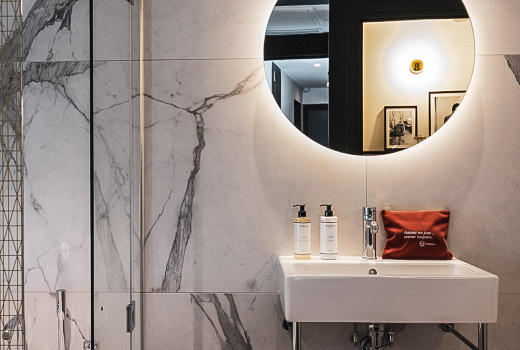 Plus, as we mentioned earlier, you could enhance this experience further by booking a package that includes dinner at the Paradis Latin followed by their show with transfers back and forth to the Hotel Seven included.

Although, if you prefer something modern and stylish where you can change the setting and mood of the room, then perhaps the Eden Suite with its canopy bed would be more to your liking with two completely different interior designs within the one room, just by pressing a switch to go between them.

You could opt for the Suite Charlotte at the Hotel Seven, also sometimes referred to as the Marie Antoinette Suite, which has been designed like an elegant boudoir with pastel colours, pinks and whites with light curtains, voluptuous lounge and a claw foot bath and shower.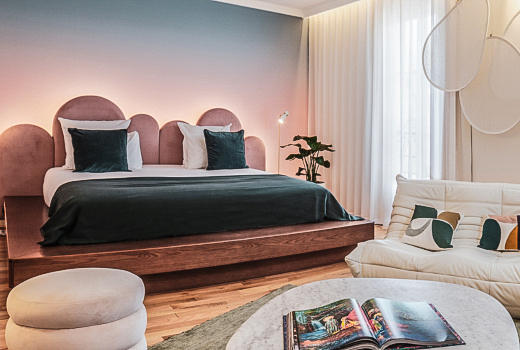 Alternatively there is the Nuit Chic Suite with its black and white, mirrors and twinkling lights that comes with a bath as well as an extra large shower and a TV that also acts as a mirror and last but not least you have the Louvez Vous Suite of this unusual hotel in Paris. This again has chic decor and state of the art technology including a bio-ethanol chimney designed like a fire pit and even two TVs.


Access to the Seven Hotel Paris

Located within the Latin Quarter in the 5th Arrondissement of Paris, the nearest Metro stations to the Seven Hotel Paris are the Les Gobelins stop or the Censier - Daubenton stop, both serving line 7.

However, if you are travelling in via the RER train network then you would need the Port Royal train station, which serves the RER B Line, however, the Paris bus lines 21, 24, 27, 83 and 91 along with the Noctilien Night Bus Service via Lines N01 and N02 will also get you close by to this 4 star hotel.