Photos of Square Cambronne in Paris

This time we were walking along Avenue de Lowendal in the 15th Arrondissement of Paris, when, by chance we came across the Square Cambronne with its gardens and rather dramatical sculpture, and as you will see from these photographs its is another great garden area you can relax in, or rest those weary feet.


Square Cambronne in the 15th Arrodissement of Paris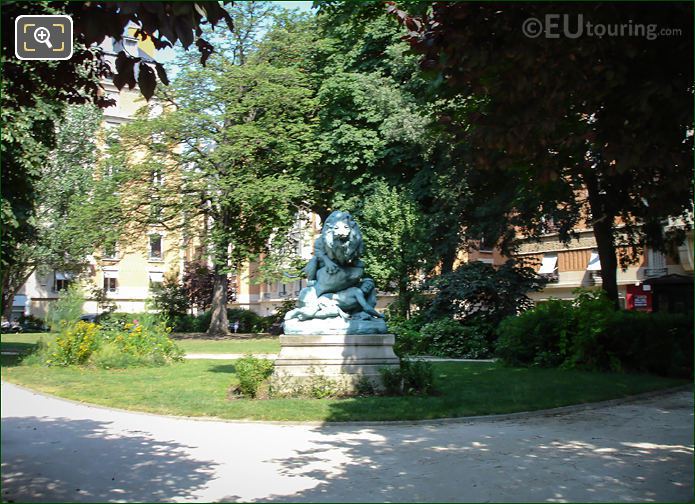 As you can tell from this photo, there is a statue group with a lion located in the centre of Square Cambronne, and this was named Drame au Desert, which generally translates in English to Drama in the Desert, and is surrounded by poplars, chestnut and plane trees along with bushes, shrubs etc, making this a lovely place to relax on a park bench.


The Drame au Desert statue inside Square Cambronne
This is a close up photo of the Drame au desert statue group located in the Square Cambronne, and the original plaster sculpture was produced by the artist Henri Fouques, but when he died this was donated to the City of Paris by his wife, who decided to have a true statue cast for public display.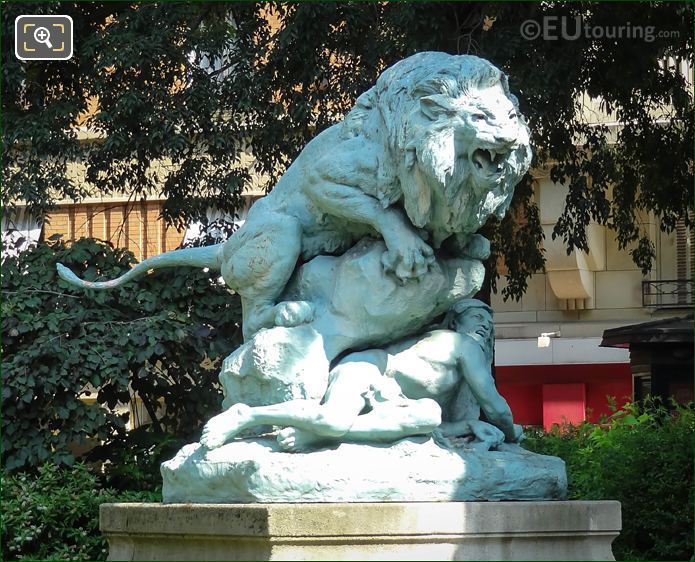 When City of Paris had the Drame au Desert made, this was cast in iron from the original, but weighing over 2000 kilos, it had to be constructed in three pieces then assembled inside the square where it has remained for well over 100 years for all to enjoy.


Mairie de Paris information board for Square Cambronne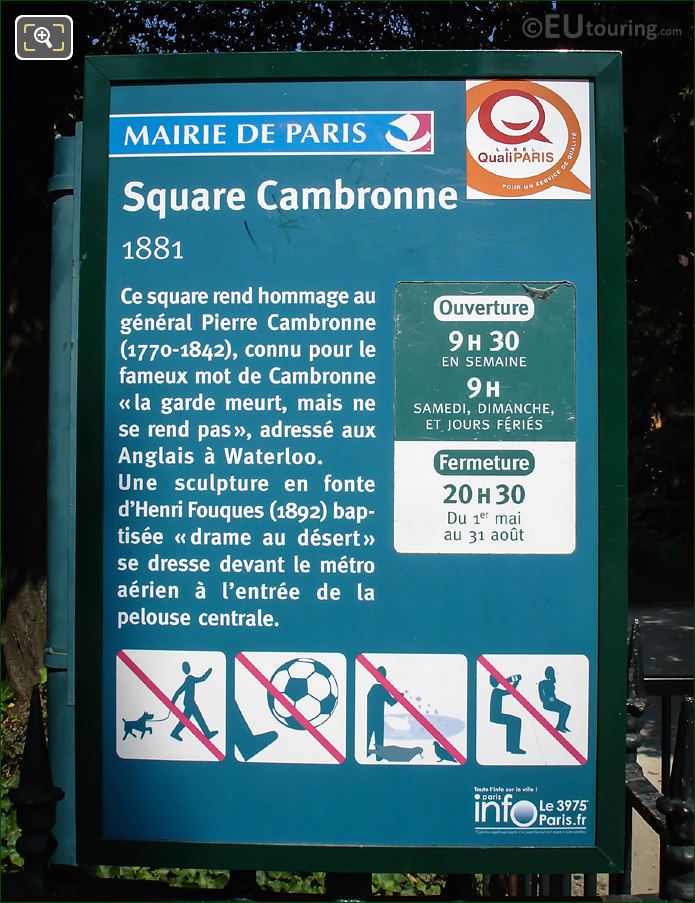 Here you can see a photograph we took of the information board located at the entrance to the Square Cambronne, which as you can tell from the image, from the Marie de Paris, it provides a bit of history, along with the opening times such as 9am at weekends and holidays plus the closing times from May to August, yet this is far earlier of an evening during the winter months.


View looking into Square Cambronne from Avenue de Lowendal
Now the Square Cambronne was first laid out in 1881, then named in memory of Pierre Jacques Cambronne, the Viscount Cambronne, who was a French General wounded at the Battle of Waterloo.