High definition photos of Place Valhubert in Paris

The Place du General Valhubert square in Paris received its name by a formal decree made by Napoleon Bonaparte I on the 14th February 1806, which was done in order to honour a military general called General Jean-Marie Valhubert who had died a few months earlier during the Battle of Austerlitz.


Panoramic photo of Place Valhubert in Paris France


Here you can see a panoramic photo of the Place Valhubert square, which although very unassuming, it is dedicated to one of the generals that served in the army of Napoleon Bonaparte, and his name, General Jean-Marie Valhubert, is also listed on the Arc de Triomphe monument


Picture showing tourist information sign posts within Place Valhubert square in Paris
The Place Valhubert is located right by the very popular tourist attraction of the Jardin des Plantes and you can see the entrance gate in this picture, yet you can also see the signs to the Batobus water bus docking station and an unusual open air museum.


High definition photo of pedestrian crossings over the busy intersection within Place Valhubert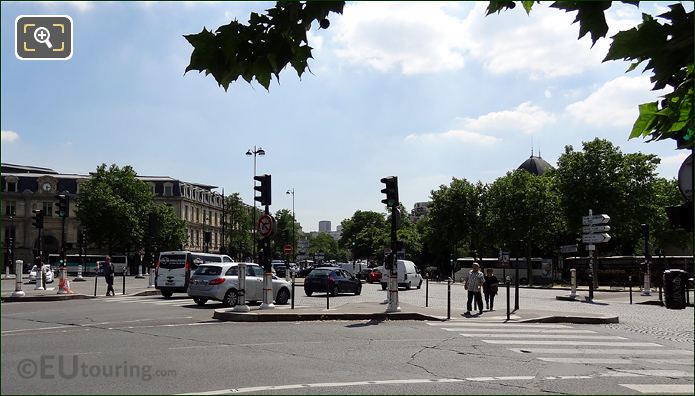 Located on the left bank of the River Seine, you can no doubt tell from this image that the Place Valhubert is a busy intersection, and it is situated close to many different tourist attractions plus the Gare d'Austerlitz train station which is the building to the left of this photo with its clock.


This photo was taken looking over Place Valhubert towards the Pont d'Austerlitz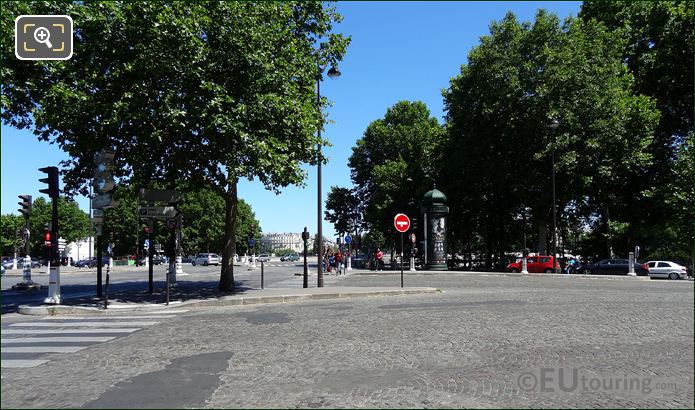 There was originally meant to be a large marble statue positioned on the Place Valhubert in Paris dedicated to General Valhubert, but this statue produced by Pierre Cartelier is now in a town in Normandy where he was born.


HD photograph of name plaque for Place Valhubert
This photo shows the plaque attached to the railing showing the name of this square in Paris, and underneath in smaller writing are two dates of 1764 - 1805, which depict the year of birth and death of the person the Place Valhubert was named after.


Picture of traffic waiting at traffic lights on the intersection of Place Valhubert and Pont d'Austerlitz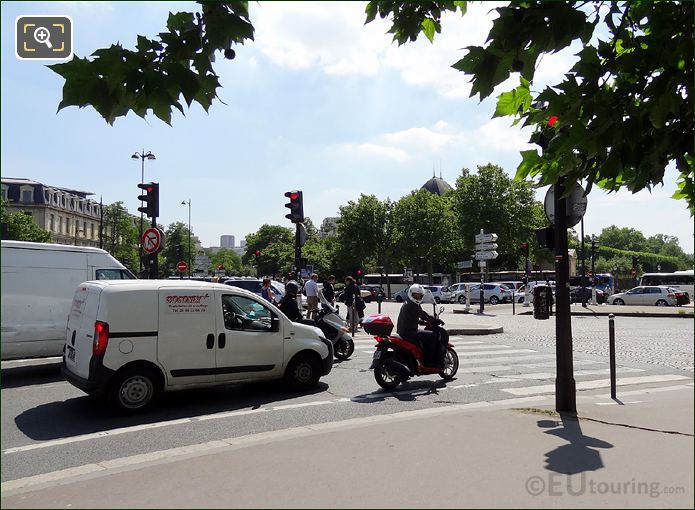 As we had just crossed over the River Seine via the Pont d'Austerlitz, we took this photograph of the Place Valhubert, and this square borders both the 5th and 13th Arrondissements of Paris, which means that many places choose one or the other for its address.


Photo showing Place Valhubert central intersection for Quai Saint-Bernard, Quai d'Austerlitz, Pont d'Austerlitz and Boulevard de l'Hopital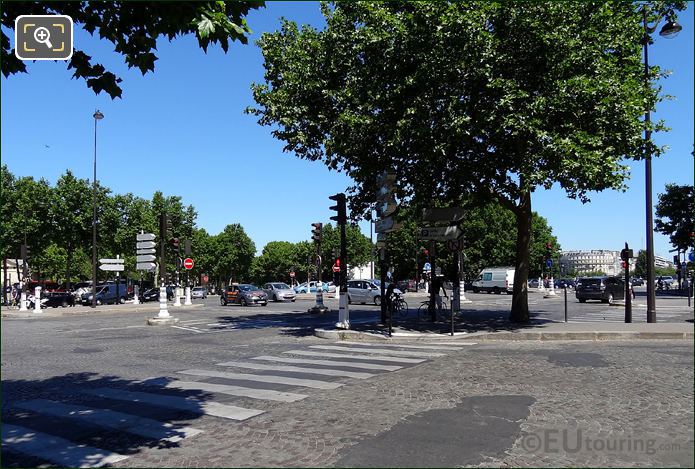 The Place Valhubert was named after General Jean-Marie Valhubert who was severely wounded during the Battle of Austerlitz and later died of his wounds, and located by the Pont Austerlitz bridge in Paris, it was inaugurated in 1806.


This view shows the Quai Saint-Bernard road as it connects to Place Valhubert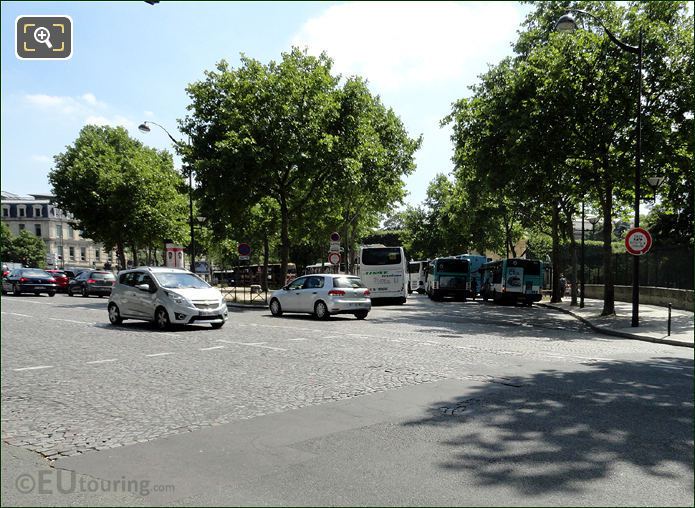 We took this picture standing on the River Seine side next to Quai Saint-Bernard looking towards Place Valhubert and Jardin des Plantes, which is to the right of this image, and this is where you will find the entrance to these historical gardens, museums and zoo right by where the buses are parked.


View of Place Valhubert square looking down the Quai d'Austerlitz road
This is a photo of Place Valhubert that we took while standing next to Quai d'Austerlitz, and originally this square was named Place du General Valhubert by formal decree in 1806 by Napoleon Bonaparte, but it was shortened to the Place Valhubert, which is what this square and intersection is known as today.