Camping La Ferme Des Tourelles Near Paris

Camping La Ferme Des Tourelles is one of the French campsites located near to the Chateau de Thoiry which is a great place for a day out when on your family camping holiday in France. Incredibly, this was the first Wildlife Safari Park in Europe, where you can experience animals such as giraffes, elephants, monkeys, big cats, zebras etc, all roaming freely. However, there are some other great tourist attractions at the Chateau de Thoiry that include a childrens adventure trail with suspended bridges, test your wits through the very first interactive maze in the world, or just enjoy the many different themed gardens.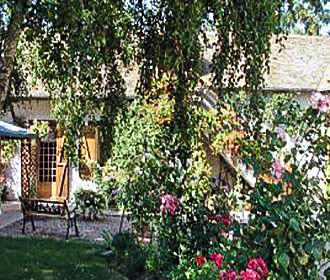 On this campsite in France they have rooms to rent along with a hall that can be rented as well, you will also find that this campsite is set in the countryside but is still only around 70km from Paris with all of its tourist attractions you can enjoy, making this an ideal place to stay for peace and quite, plus taking day trips to Paris or Chateau de Versailles only 51km away.


Campsite Facilities and Information

Usual Opening Times: Sorry not available

Rates: Sorry not available

Rooms to rent
Hall to rent - Kitchen, chairs, table
Garden with benches
Swing for children
Tourist Attractions and Places to Visit Nearby

33.3km - Chateau Thoiry and Wildlife park
41.9km - France Miniature
50.6km - Chateau de Versailles
63.6km - Chateau de Sceaux
66.9km - The Eiffel Tower
67.7km - Parc Asterix
71.2km - Paris
75.8km - St Denis, the Stade de France and the basilica
106km - Sea Life Val d'Europe
110km - Disneyland Paris
114km - Mer de Sable Wild West theme park
115km - Chateau Vaux le Vicomte
121km - Fontainebleau chateau and forest
131km - Chateau Chantilly and its museums
147km - Chateau Compiegne

More tourist information on Ile de France Region
---